When Bob Robinson opened The Bicycle Shop in 1993, he was looking to help people find a nice bike. He saw a gap in the market for mid-range and high-end bicycles. Robinson took a two-week bicycle repair course in West Virginia, where he received a lot of great advice about opening a shop. "They figured I'd have it made if I carried Trek and Specialized bicycles, they weren't wrong," explains Robinson. The Bicycle Shop opened its doors in 1993 as an exclusive dealer of Trek, Specialized and Kona bicycles. The shop started in a 600-square-foot space on Front Street, with a nervous Robinson at the helm. "I remember the first day I opened. I was terrified that a customer was going to come in and want to buy something," says Robinson, with a laugh.
Robinson's passion for biking was matched by Scott McPhee, who met Robinson in 1996 as part of a business planning course. "We had to take an idea, develop a business plan and find a mentor," McPhee explains. "That's when I met Bob. He showed me the operations at The Bicycle Shop, from sales to service. After buying some tools from Bob and mastering my craft, I started working with him part-time, while holding down another job." By 1997, McPhee was at The Bicycle Shop full-time, and the business proved to be a perfect fit. "I had a passion for cycling at a younger age, but in high school I broke a leg playing football and part of my physical therapy was riding a bike. I was hooked from there."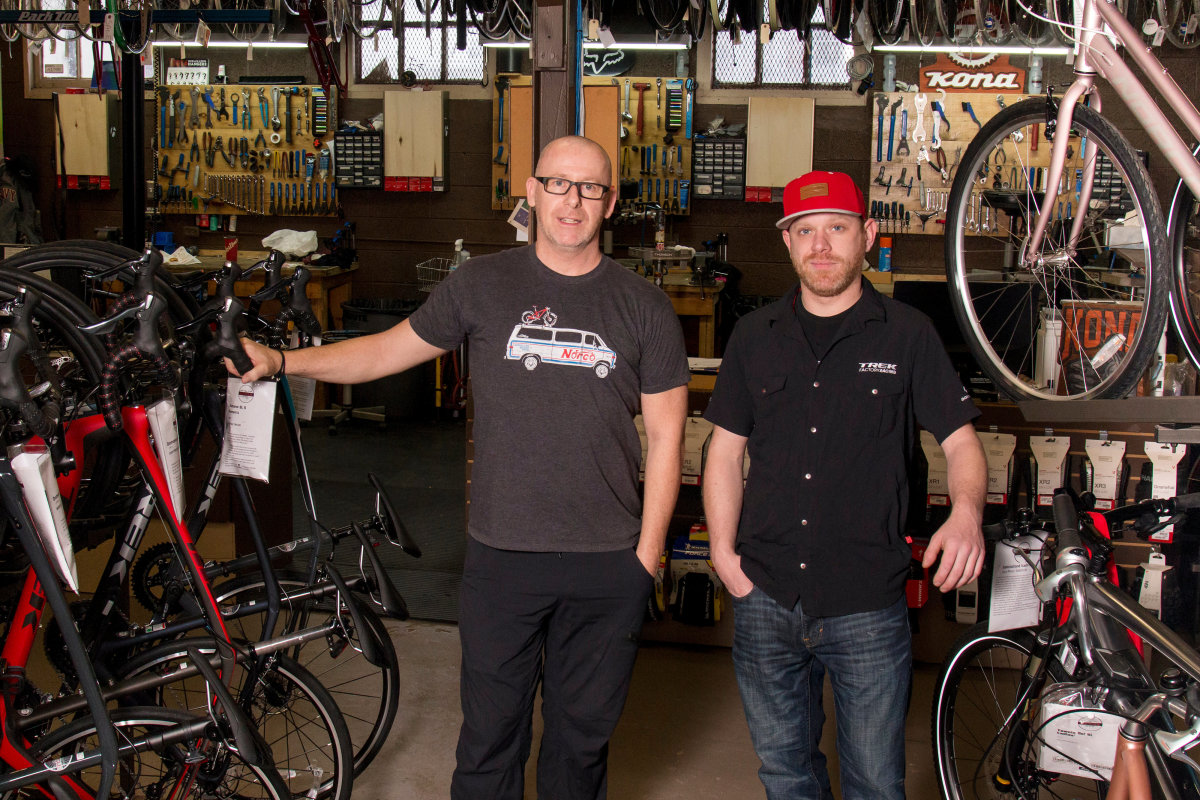 McPhee purchased the shop from Robinson in 2007. The transition was a smooth one. "I sold my truck with the shop, so Scott drove me down to the dealership where I bought a car." Robinson offered his support and expertise to help McPhee, even after the sale went through. "I'm thankful for a great opportunity to make a comfortable living that also allows me to provide jobs to other enthusiasts. Eventually, I hope to pass this opportunity on to someone else," says McPhee. "It's pretty cool to see a customer you sold a bike to over 20 years ago coming back to buy bikes for their kids."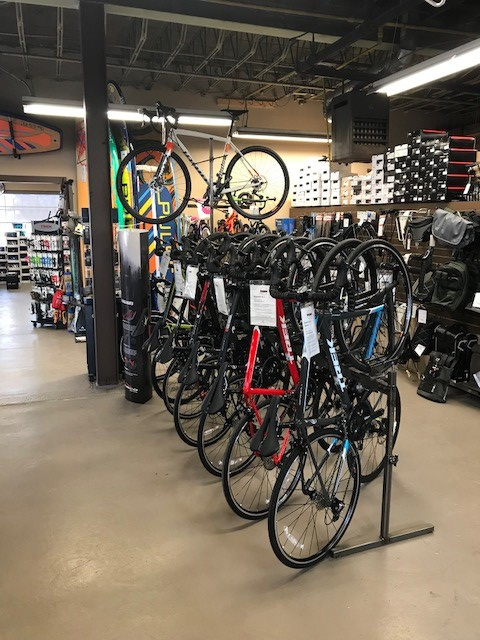 The Bicycle Shop is currently located at 406 & 410 Front Street North. Initially Robinson leased the smaller half of the building, but in 2005 they transitioned to the entire space, which currently houses their retail, service space, repair shop and warehouse. They sell bicycles, accessories, apparel, scooters, skateboards and paddleboards. "Part of this industry is knowing what's hot and what people are interested in." The staff believe in supporting the community. "The Bicycle Shop supports the community by taking part in many events and charities. The pay it forward philosophy is alive and well, thanks to all those who work and have worked with The Bicycle Shop." Robinson made customer service a priority from the start. "Service what you sell and treat people the way you want to be treated. It's pretty simple," McPhee adds.