Calm 'n Scents is an aromatherapy and metaphysical store featuring products and services that promote self-discovery, self-empowerment, and spiritual enlightenment. Established in 1996 by Maureen Lees, Janelle Nahmabin purchased the store in 2016. "I was in the midst of a journey of self discovery which led me to this store. I had set the intention that I would go for whatever I wanted in life and do it fearlessly. When I found out Calm 'n Scents was for sale, I went for it." Nahmabin is from Aamjiwnaang First Nation and is a member of the Bear Clan. Her knowledge of traditional Native American medicine, combined with the mentoring she received from Lees, has provided her with a broad understanding of aromatherapy and natural healing.
After 20 years in the Northgate Plaza, Calm 'n Scents moved downtown to 174 Christina Street in February of 2020. The store offers bath and body products, teas, incense, gemstones and crystals, books and cards, and 300 types of essential oils. Nahmabin's sister, Neesa, is a certified aromatherapist and uses many of the recipes and essential oil blends that Lees created while she owned the store. Nahmabin also sells three of the four sacred medicines to connect people with the spirits of plants. "Our Ojibwe and Anishinaabe peoples' natural way of healing has always been within us, and this store gives us the opportunity to share it with even more people."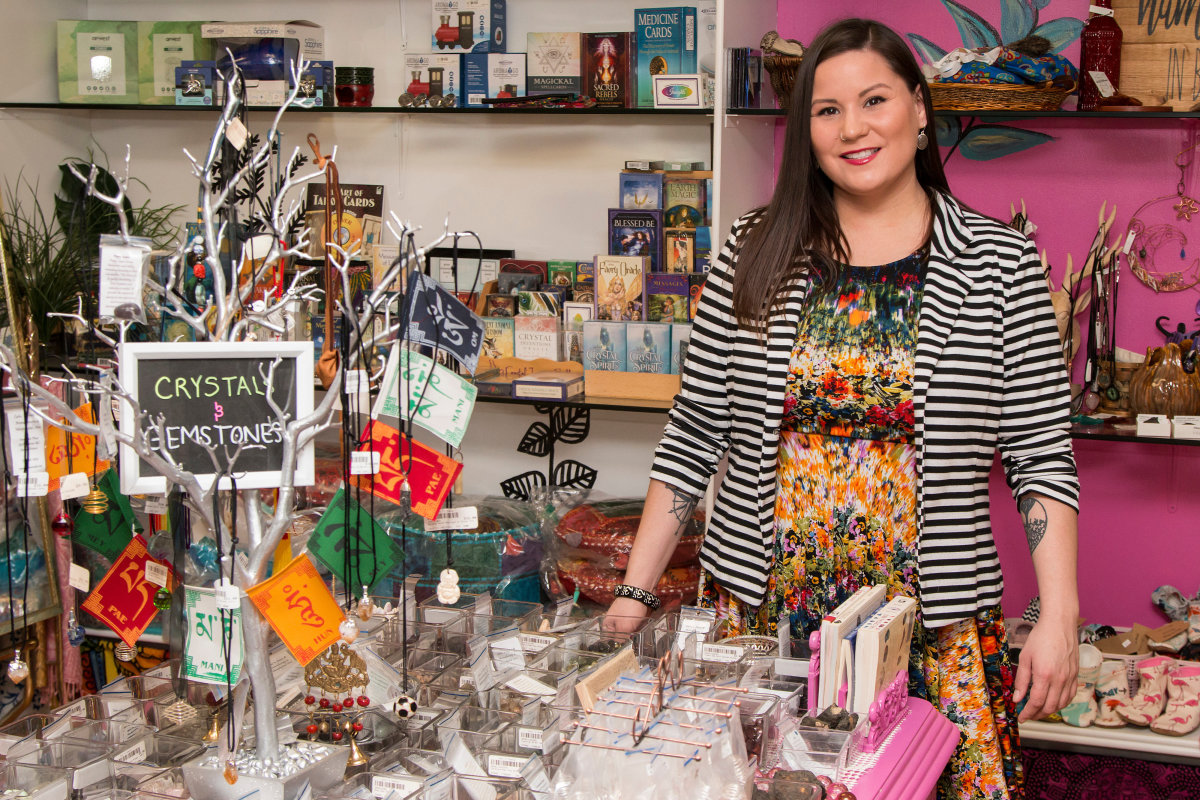 It is important to Nahmabin to understand what a customer hopes to realize. "If someone wants to feel calmer, then I will look at some tools that help them get to a peaceful, balanced place within themselves." She might recommend essential oils, crystals, or teas. Calm 'n Scents is committed to helping people identify their goals and the tools to get them there. Calm n' Scents also offers personal astrology and numerology reports, as well as NeuroSpa, a specialized treatment that increases the body's ability to deal with stress.
The store has also enabled Nahmabin to connect the Sarnia-Lambton metaphysical community. "Reiki practitioners, psychics, mediums, and others were all coming through our doors, so we organized the Love and Light Psychic Expo. There hadn't been a psychic expo in Sarnia for over 30 years, so it was a great way to connect everyone and raise awareness about the metaphysical in Sarnia." Calm 'n Scents is happy to connect customers with other metaphysical practitioners in the community and has a book of business cards in the store. "It's exciting to connect people and help people heal and look at life through a new lens. That's our purpose."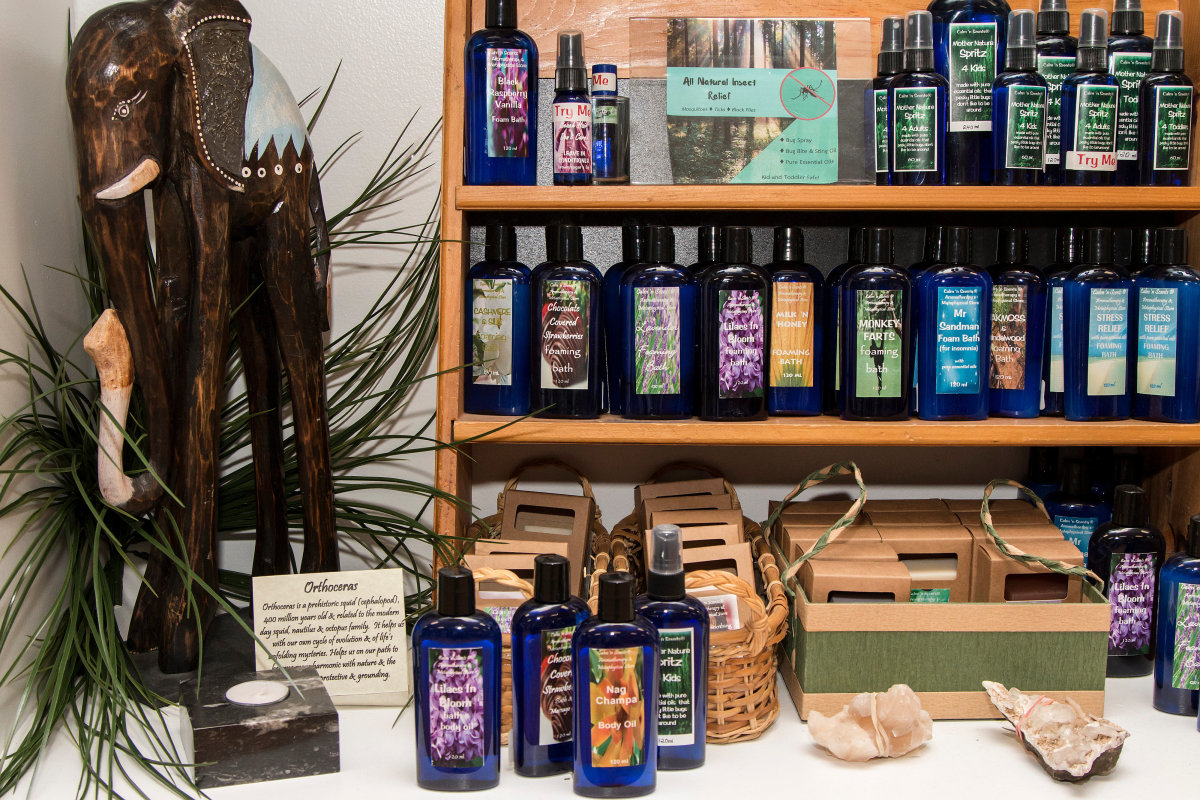 Nahmabin is passionate about building a bridge to the Indigenous community. "I have Indigenous artists here alongside local artists, and there are Ojibwe words throughout the store because I want to plant seeds for people to pick up, if they choose to. When someone asks what one of the words means, that is an opportunity to build a bridge."