The kindness of others rubbed off on Katelyn Clarke and Brittany Pask. Now the sisters and other family members are helping cancer patients through their organization called That Girl's Got Moxie. "We started this organization after we lost my sister to breast cancer at age 34," Katelyn says. Krista Pask passed away in December of 2019. During the last year of her life, she was unable to work, but had maintained a blog on her journey. This blog inspired people in the community to reach out, offering kind words, giftcards, and in some cases money to support Krista. "Once she passed, we decided to honour her memory by continuing to help others and began That Girl's Got Moxie."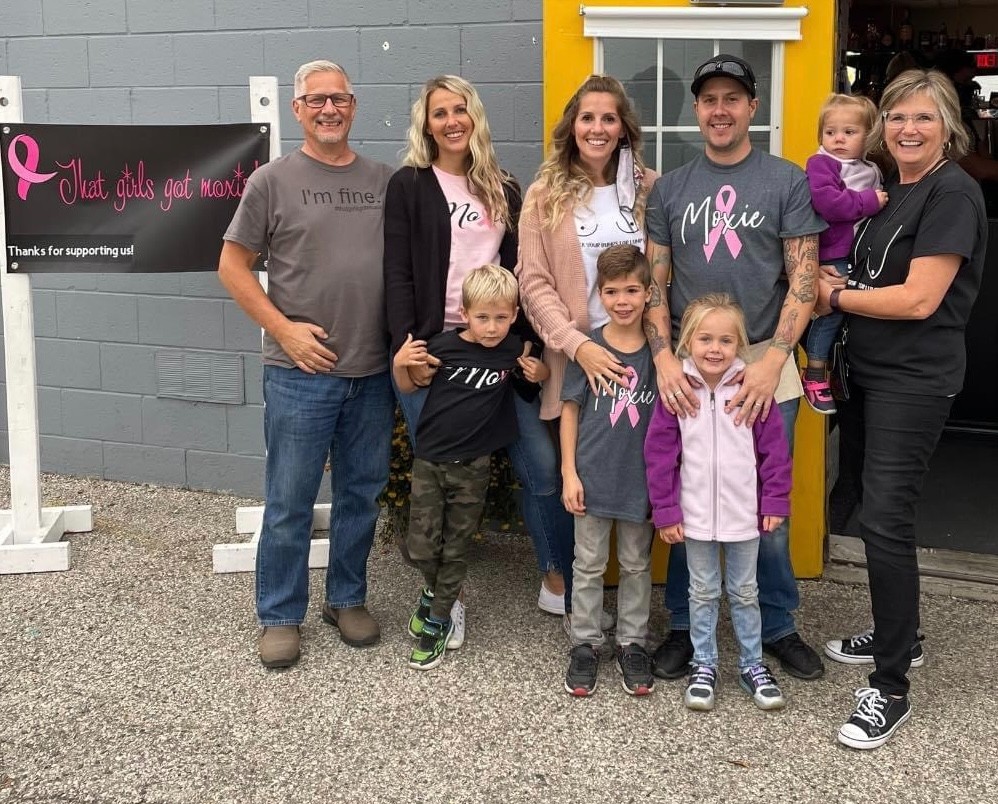 Katelyn works alongside her mom and dad, Terri and Bill Pask, her husband Brad, sister Brittany, uncle Ron Pask and aunt Penny Robson to manage the organization which was named after Krista's blog. "It's our hope to alleviate some burdens and give encouragement to patients and their families during their time of treatment." As the organization receives funds through donations or fundraising, they reach out to people in the community who would benefit from some support. "We see what type of help they need if any, and we help them." For example, if a person is traveling out of town for treatment, That Girl's Got Moxie may provide gas or dining gift cards. "Though sometimes we give grocery cards or cards for local restaurants – just a little something to take their mind off their treatment for a while."
Katelyn says everyone who knew Krista was thankful to have her in their life. "She was literally the definition of moxie," Katelyn says. "If you look up moxie, it is nerve, determination, and courage. She had it all. Through her treatments, she was more worried about if it was hereditary and if Brittany and I carried the gene. She was the strongest person I know."
Krista's blogs continue to be an inspiration to individuals and their families as they face a cancer diagnosis. You can find the blog at https://paskkrista.wixsite.com/thatgirlsgotmoxie. Follow That Girl's Got Moxie on Facebook for more ways to support.