Danica Craig is the first to admit she was not looking for a new career. But when the job offer came, seemingly out of nowhere, she jumped at it. "I had an old friend who knew me growing up in church and she hadn't seen me in years," Danica recalls. "But she reached out to me and said, 'There is a job available and I think you would be perfect for it.' I have a background in social work and helping people, so it ended up working out and I got the job."
The job, as it turns out, is that of manager of St. Vincent De Paul Sarnia-Lambton and Danica has held the position since June 2022. Not to be confused by the two thrift stores that operate in Sarnia, Danica's St. Vincent De Paul is strictly a food bank and help centre. According to its website, St. Vincent De Paul is an international Catholic lay organization founded by Frederic Ozanam in 1833 and established in Canada in 1846. There are currently about one million Vincentians serving the poor in 134 countries worldwide.
"I love, love, love seeing people from all walks of life who are in need, and being able to help and support them throughout the day is what I live for," Danica says. "That is my passion; my favorite thing to do, so it's lovely that I get the opportunity to do that with St. Vincent De Paul. I don't always get the opportunity to work with people, but when I do, it's wonderful. My goal is simply to help people. My number one thing is being able to help people in some way, shape or form."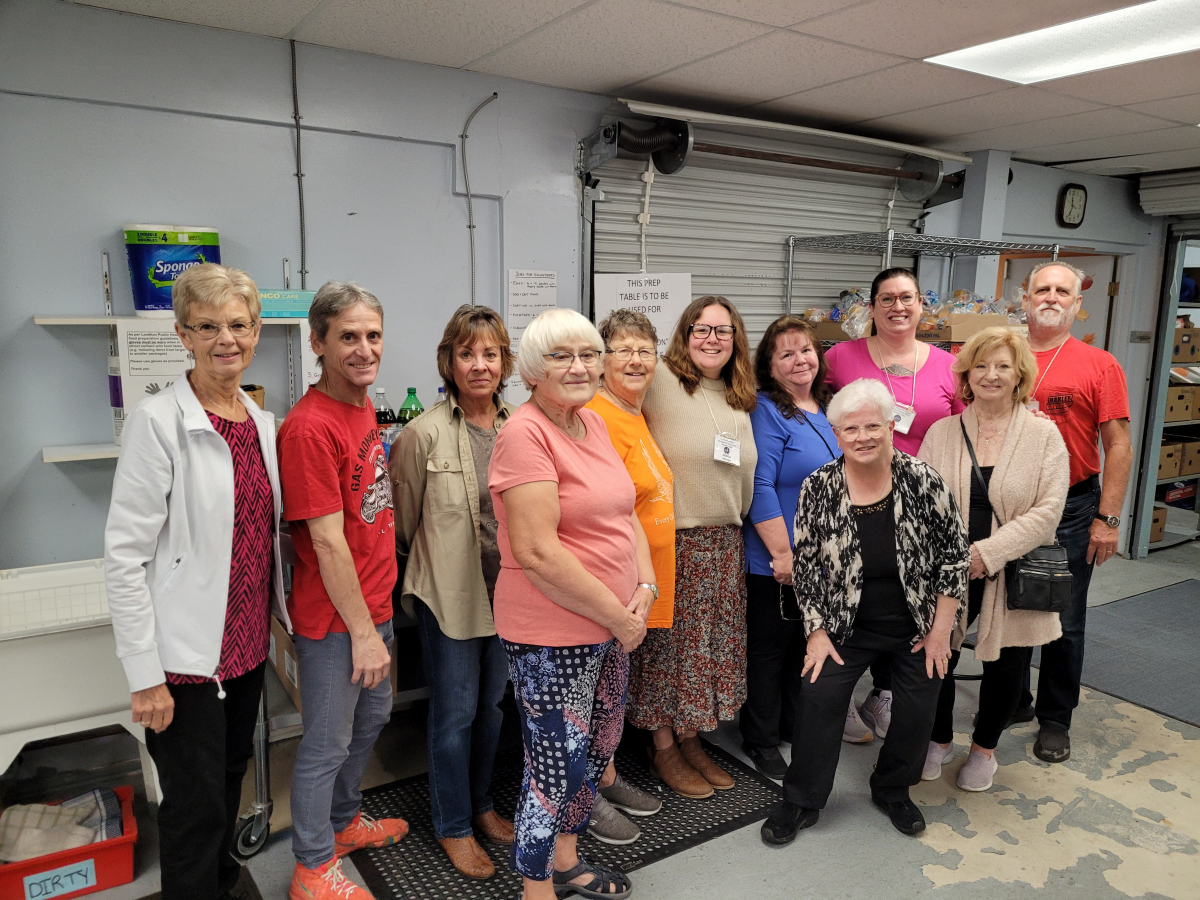 Statistics show more people are relying on food banks than ever before. "We handle donations every day," Danica says. "We give (tax) receipts to those who need them, and we deal with rent, utilities, and dental as well. Once upon a time, food banks used to be attended mostly by single-parent households, but that has changed. Now food banks are attended by working families who are just trying to bridge the gap as they live from one paycheck to another. We are also seeing a lot of homelessness, too, and a lot more people suffering from addictions coming to use our services."
Among the food items St. Vincent De Paul requests from donors are fresh and frozen meat and lunch meats, fresh and frozen and canned fruits and vegetables, milk, yogurt, cheese, pasta sauce, mac and cheese dinners, cereal and oatmeal, juice boxes, coffee, tea, brown beans, rice, and eggs. Personal items such as shampoo and conditioner, toothpaste and toothbrushes, soap, body wash, deodorant, razors, shaving cream, women's hygiene products, toilet paper, socks and underwear are also appreciated. St. Vincent also does a lot of fundraising and mostly leans on volunteers to organize the events.
While Danica doesn't know what her future holds, she is thrilled to be able to help people through her work. "This job is amazing for me. I hope I can stay here forever."