Things have changed a bit for In Motion: Health Wellness & Fitness since the doors opened in 2007. When recent graduates Dr. Brendan Carney Kilian and Dr. Luke Winegard started the business, their vision was to create a multidisciplinary clinic that could help clients set and achieve their health and fitness goals. "This was a new concept in Sarnia, but we managed to do it," Dr. Brendan explains. Since those early days, Dr. Winegard has departed for Spain, but Dr. Brendan, alongside his faithful office manager, Jodi Rawcliffe, are determined to make In Motion bigger and better than ever.
In Motion's staff has expanded to include chiropractors Dr. Jane Pilkey and Dr. Joel Simpson, registered massage therapists Amanda Sargent and Jennifer Van Horne, personal trainer Kristi Kleinsmith, chiropodist Adam Gray, client relations specialists Erica Verberne and Alexis Rosandich, and registered dietician and sports nutritionist Stefanie Senior. "We've been able to bring all kinds of talented people together in one location to offer personalized and evidence-based care to our clients," Dr. Brendan adds, "We are always looking for extra help to meet demand and are currently working to add additional massage and physiotherapy team members."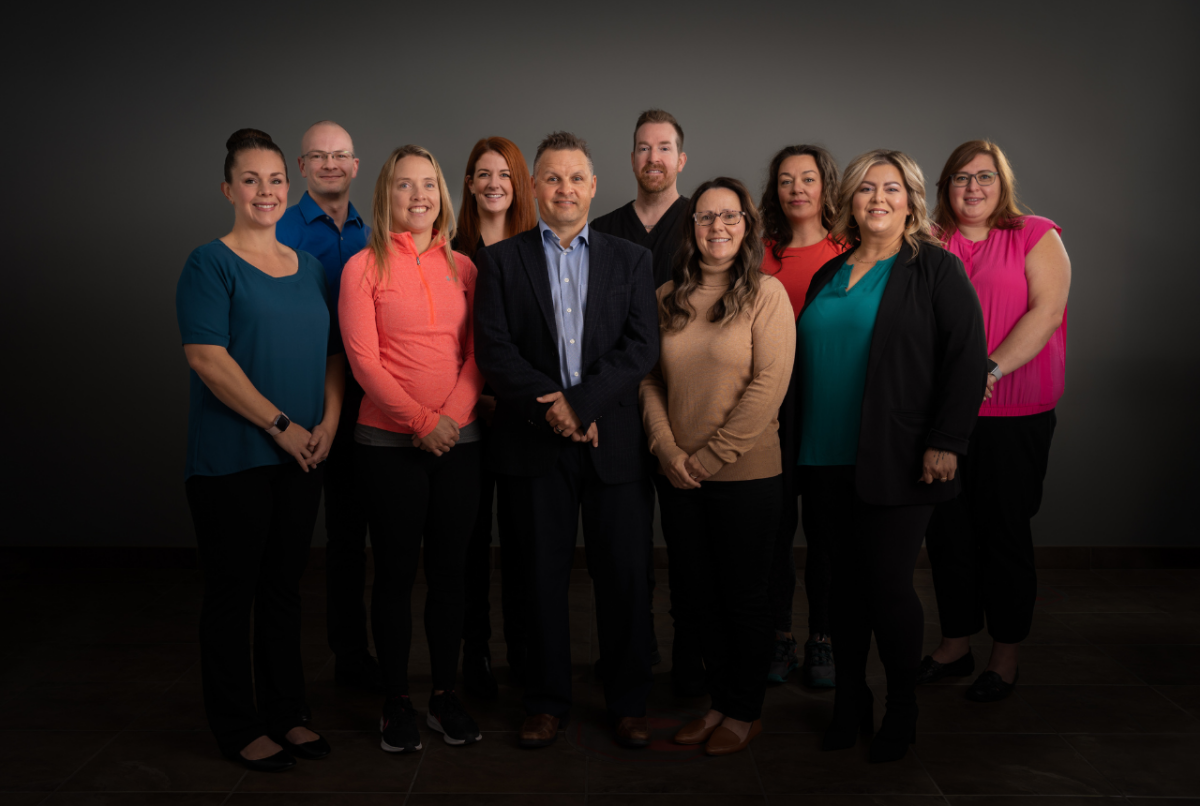 Like so many businesses, In Motion was hit hard by the COVID-19 pandemic. "Our business was closed for nearly three months and that was a trying time," Brendan says. "We were only able to provide emergency care to patients and there were some moments when we weren't sure how things would rebound. With the benefit of hindsight, I can now say we have come out the other side stronger as a team."
In Motion is now also offering additional treatments and technologies to maximize patient outcomes. "Since opening, we have expanded our offerings to include medical laser, shockwave therapy, custom orthotics, regular nail and foot care, orthopaedic and sports bracing, compression stockings, medical acupuncture, and cupping," Dr. Brendan explains. "It is wonderful to have so many options available to our clients – what works for one patient does not always work for the next and so it is great to have a strong team and multiple treatment options available."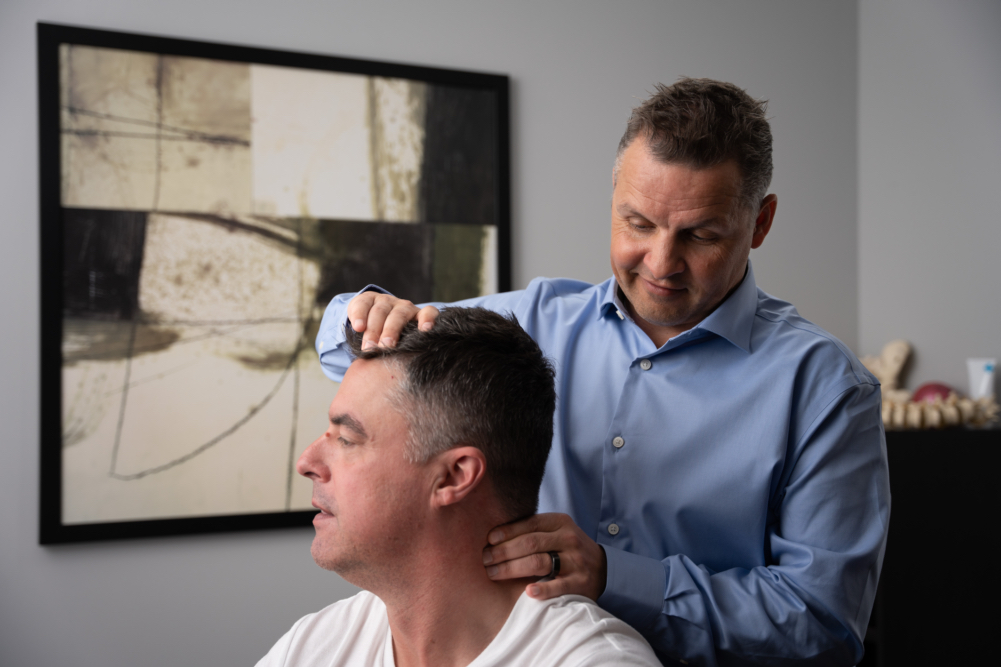 What makes In Motion stand out from other healthcare clinics is the staff's dedication to exceptional customer service. Dr. Brendan asserts, "We are passionate about helping people live healthier and more active lives. We regularly hear from our clients that they appreciate the friendly and welcoming atmosphere along with the quality of service, the variety of options, and the results they see."
If you are looking for a one-stop shop for all your health and fitness needs, you should check out In Motion: Health, Wellness and Fitness on Pontiac Drive.