In 1942, Carpenters' Local 1256 was formed to help their members achieve success through education and training to develop skill, quality, productivity, and safety. They are focused on developing professional tradespeople who are experts in their craft. "Our members touch so many different parts of a construction project from foundation to finish," explains Business Manager Bob Schenck. "Our members are involved in all kinds of projects throughout Canada. The majority of our work is in the petro-chemical plants, but we do a lot of residential and commercial work too." Carpenters' Local 1256 has over 1,000 members, including over 200 apprentices and 200 retirees.
The union hall was located on Indian Road, but when the membership outgrew the facility, Carpenters' Local 1256 purchased three acres at 100 Business Park Road and constructed a new hall, which was completed in 2007. "We needed more space for the orientation of new apprentices and upgrading journeymen. The hall includes a training area, classroom, woodworking shop, meeting hall, kitchen, and offices for the union."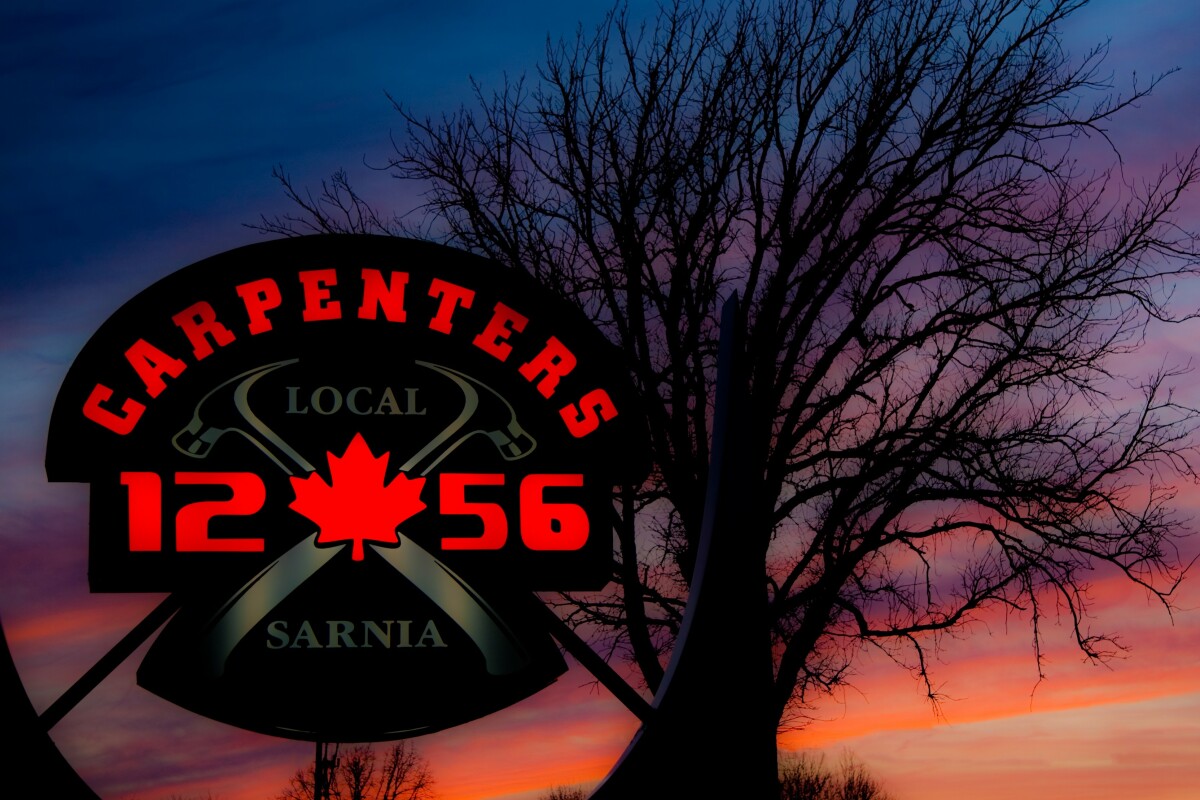 In 2017, Carpenters' Local 1256 purchased another two acres beside the union hall to construct
a larger, state-of-the-art training facility. The 13,500 square-foot facility has an in-ground pit for driving stakes in the winter months and an overhead crane, which prepares Carpenters' for moving heavy steel formwork. "This facility allows us to provide training in scaffolding, rigging, and formwork. It also has a large classroom and space for fitness testing. Technology is constantly changing, so we provide the training to upgrade our members and ensure they have the skills to do the job."
The membership is very proud of the work they do in the community. "We've partnered with so many community organizations over the years, and it's always our membership who decides. Rebound's Hearts for Youth Gala, Pathways Health Centre for Children, the Breast Cancer Society of Canada, and St. Joseph's Hospice are some of the more recent organizations we have worked with." Carpenters' Local 1256 also sponsors a number of Sarnia-Lambton sports teams, including the Sarnia Sting, Sarnia Legionnaires, and Sarnia Saints. They have also worked with the Kinsmen Club of Sarnia on numerous projects. "We constructed the building that houses the Canatara Choo Choo Train, and this year we are the new presenting sponsor for the 2020 Sarnia Kinsmen Ribfest." Many of the local's retirees also build dog houses, benches, and other items, which they donate to be auctioned off at fundraising events.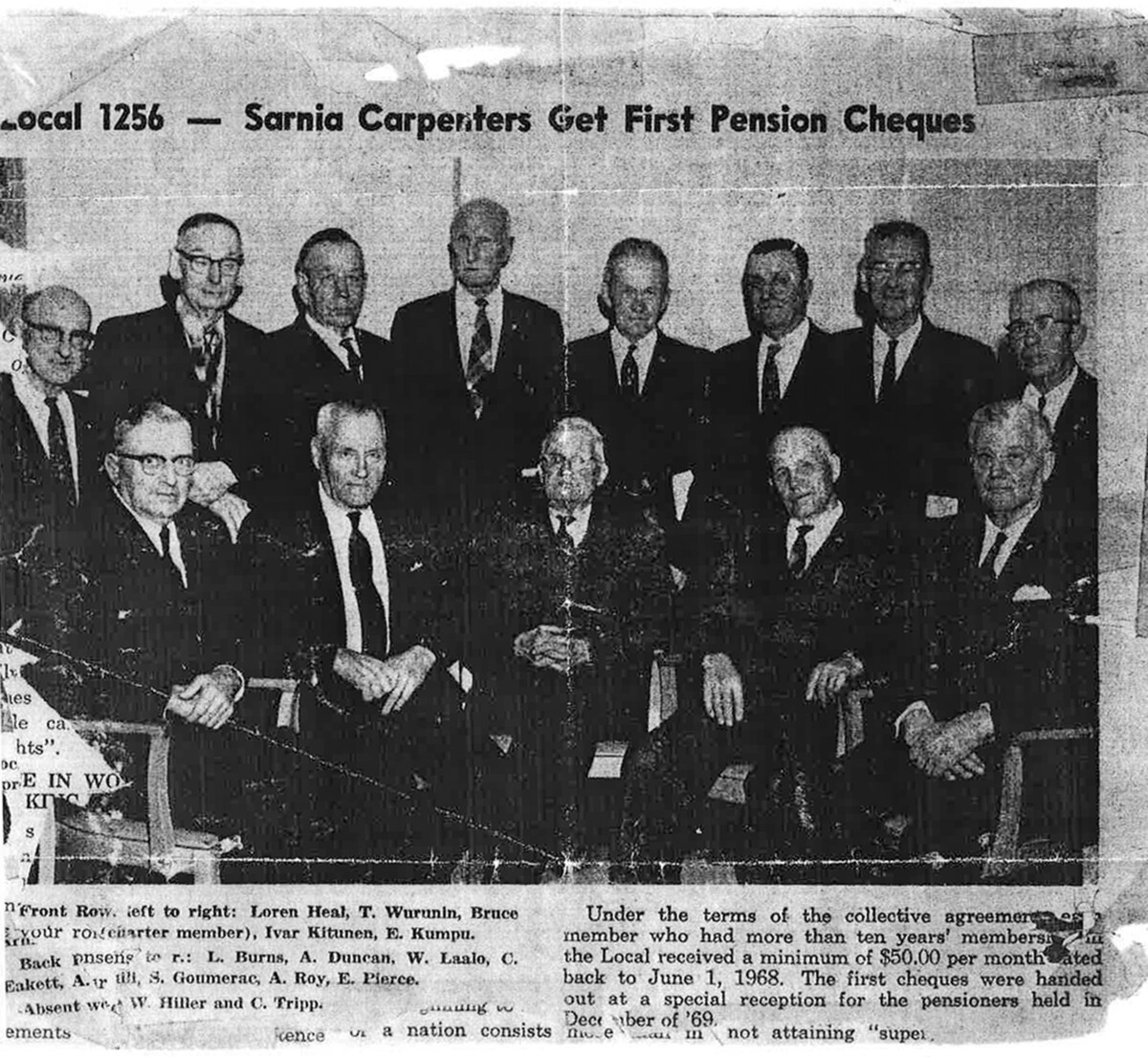 Carpenters' Local 1256 is very active in the Labour Day parade, and has won best marching unit a number of times. They have also hosted the Provincial Apprenticeship Contest in Canatara Park. "Apprentices from Ontario Carpenters' Union locals compete in a challenge of practical skills and written knowledge. Winners go on to the national championship." The last time Sarnia hosted the contest, the apprentices built cedar arbours, which were later donated to Noelle's Gift and Big Brothers Big Sisters to auction off, alongside other charities. "We are always looking for ways to support this community, and we love to do it."