Beehive Windows, Doors, and Renovations was founded by Brian and Carol Miller in 2007. Brian started in the window business, in 1989, as a service technician. Three years later he returned to school to get his carpenter's ticket, and was then hired by a local window business. "I went from installer to head installer, and then graduated to supervisor," explains Brian. "I was there for over 18 years and received excellent training, but I knew the business was going to close, so I decided to leave. Five days later, Beehive came to be." Brian started the business out of his home garage, initially doing smaller renovation jobs. He then reached out to window and door suppliers who agreed to work with Brian and supply Beehive with product.
Growing up, Brian's nickname was Bee, and the name had always stuck. Brian was a hockey coach for 25 years, and when he started a hockey school, he called it Beehive Hockey. When the time came to name his new business, it was his oldest daughter who suggested Beehive because people already associated him with that name. "We started out doing windows, doors, and renovations. I was doing jobs to sustain and grow the business. If you gave me any kind of renovation job, I took it." As Brian's reputation for quality and service grew, he focused on windows and doors, but he still accepts renovation projects in the winter months.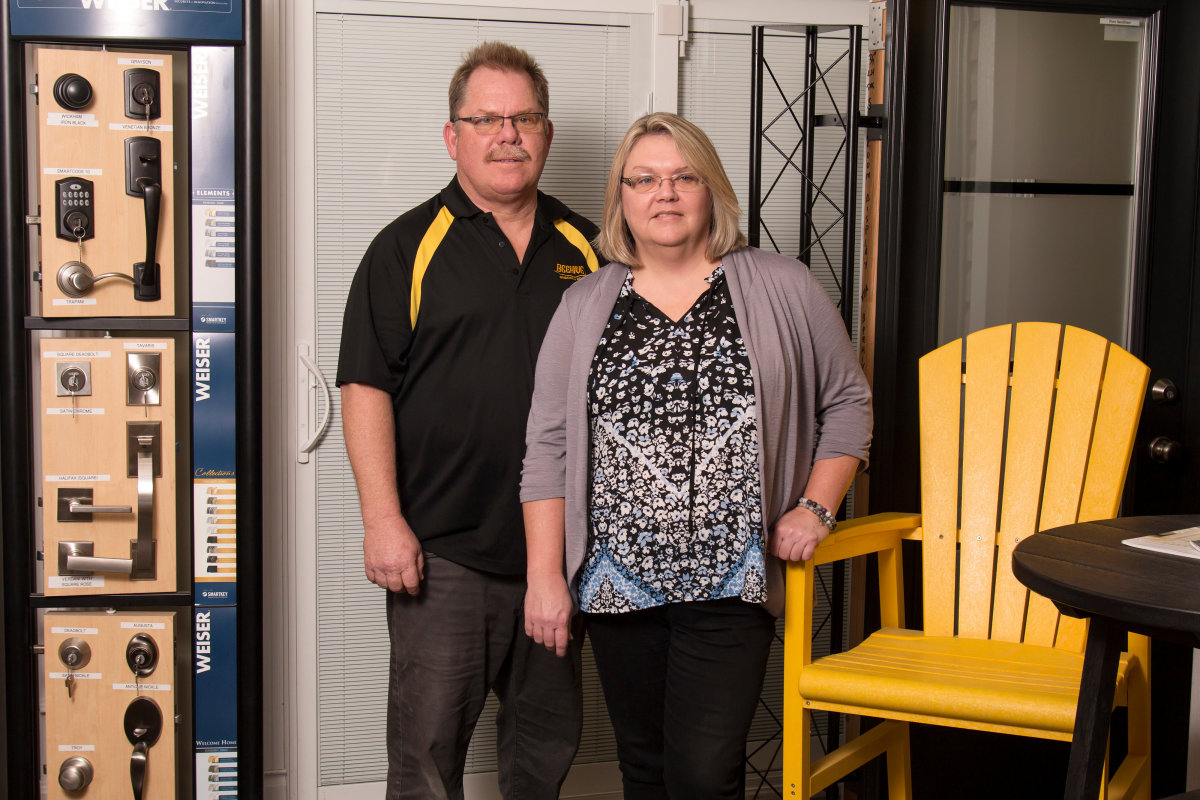 Beehive is proud of their work and employees. "We have very skilled, loyal employees. I've never had to lay anyone off. I want to keep my guys employed 12 months of the year, so sometimes we do renovation work in the winter to make that happen." The Millers appreciate their employees, so they invested in an employee benefits plan. "Loyalty means a lot, and we recognized that. We want our employees to stick around and benefits are important to them, their families, and us. We are happy to be able to offer it."
Beehive carries a number of different window and door manufacturers including Gentek, Strassburger, Stage and Dorplex. "All windows sold in Ontario must be CSA approved and have the same warranty, but what makes Beehive different is the 30 years of experience I have in the business. I'm a window installer, not a salesman. I understand the product and how to install it, and I'm on the job site every day." During a consultation in a customer's home, Brian looks to see if there are going to be any installation issues based on the age of the home or the type of window they want installed. He also encourages customers to come in to the showroom so they can see the different types of locks, vinyl, and glass.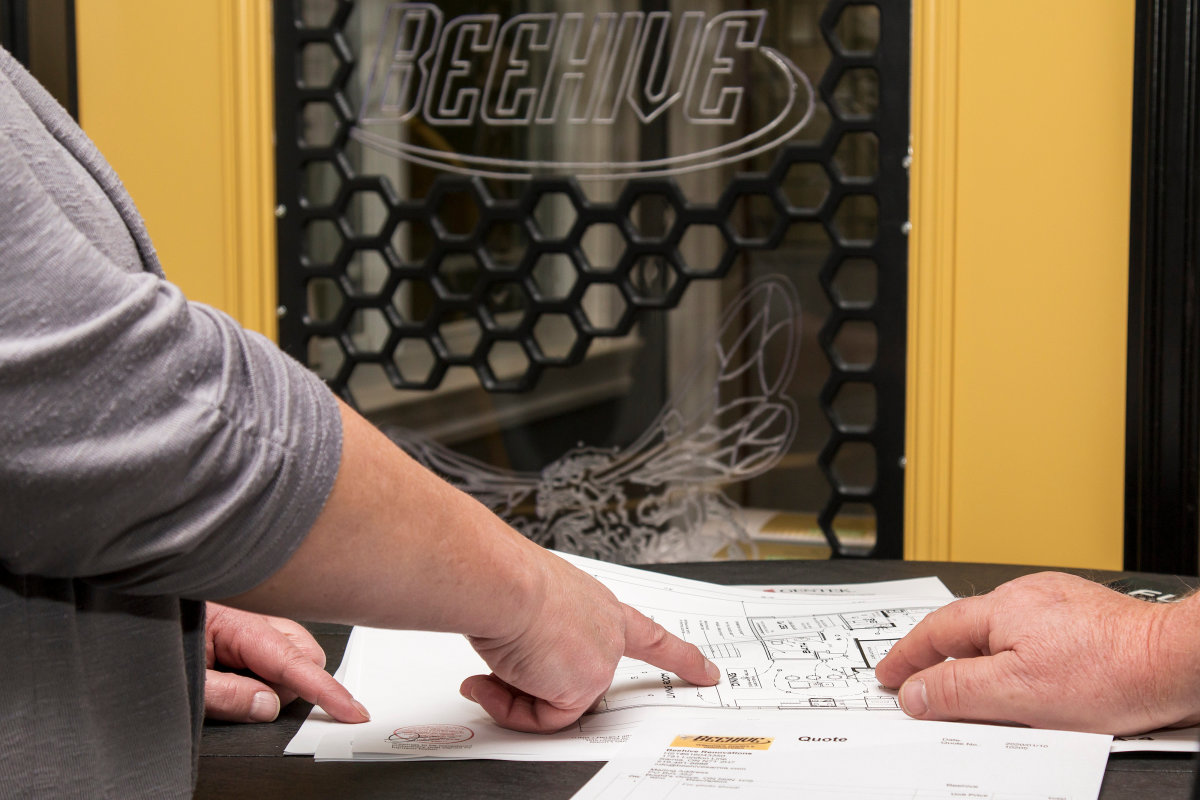 The Millers love the freedom of owning their own business. "We set our own schedules and can make decisions that are good for our employees. The best part is having a happy, satisfied customer. That's why we do what we do."