Gary Burdett started Burdett Electric Ltd. in 1973 and has installed lighting fixtures in countless homes and businesses throughout Lambton County. However, the builders that he worked for found that there were never enough lighting options available locally. Burdett saw this opening and started Twin Bridge Lighting in Point Edward to service this market. His daughter Cheryle Williams manages the retail store. "A lot of builders were going out of town to purchase lighting for their new construction projects at the time," says Williams. Burdett had run his business from the family home for many years and was thrilled to purchase the piece of property in Point Edward to build the Burdett Electric shop and Williams' retail store. Twin Bridge Lighting is located at 116 Michigan Avenue.
There are five generations of the Burdett family working in the electrical trade. Burdett's father Ernest and his grandfather Bill both worked as electricians. Bill began his career in 1928 establishing Imperial Electric. Burdett's two sons, Rick and Derek; his two daughters, Cheryle and Wendy; and two grandsons, Bryan and Tyler, now work for the company. Burdett's cousin Dave Robertson has worked with him for more than 40 years. Burdett presently employs fourteen people.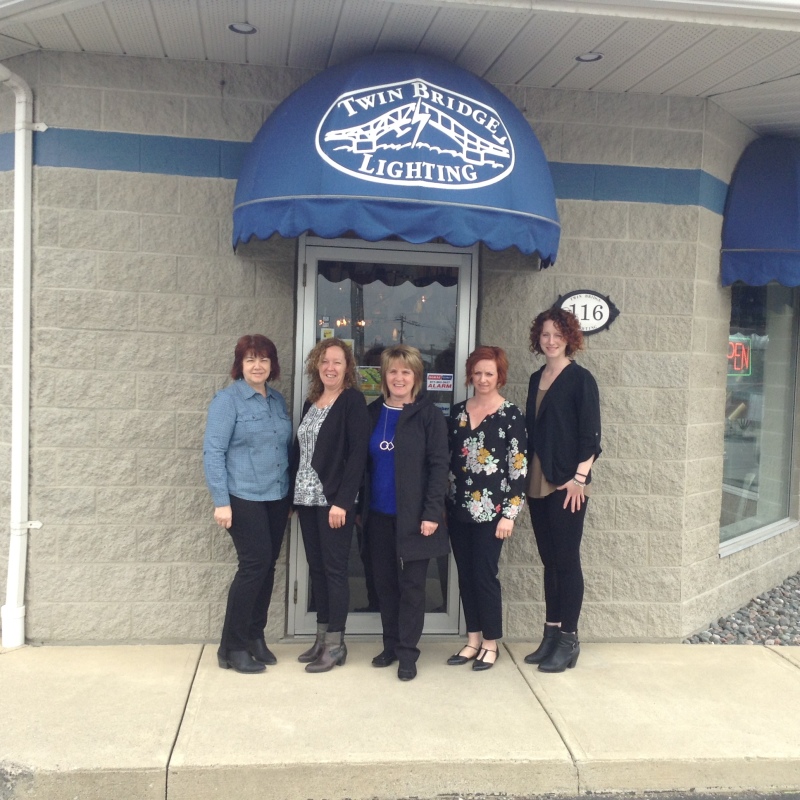 Twin Bridges Lighting supplies fixtures to display in the Bluewater Health Foundation Dream Home each year; they have been a supporter since its inception. "Style and colour preferences change and we use this opportunity to show off a wide variety of lighting options," Williams explains. The store has four full-time staff that are all knowledgeable about the vast array of products they sell. The local builder business is a large part of their success. "We can help right from the blueprints. We make suggestions to help customers decide where it is most important to have lighting in their new home." There are many different lighting options to choose from when considering a new build or a major renovation.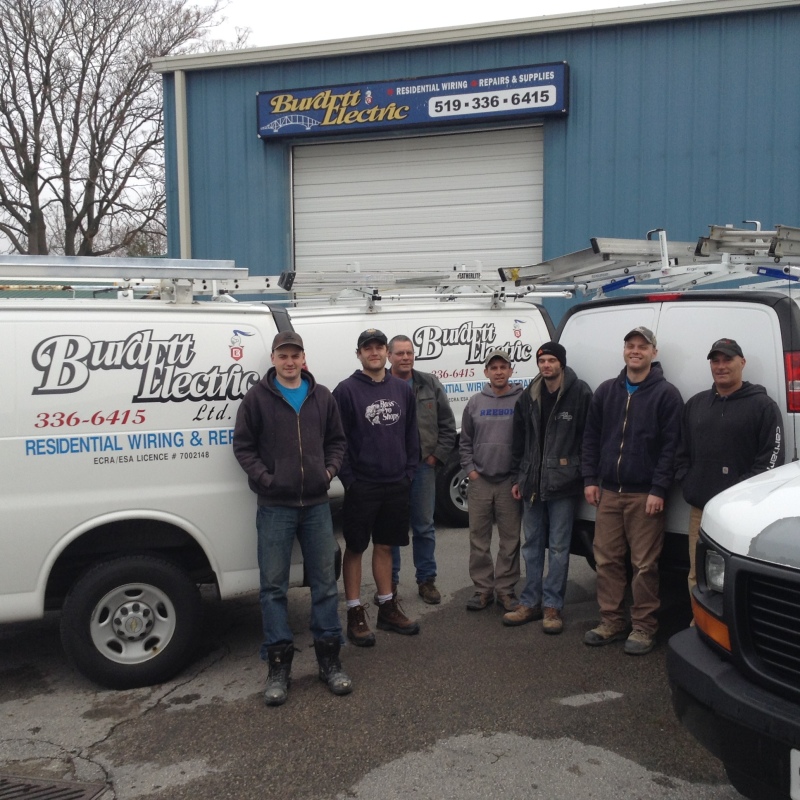 Clients go out of their way to commend the expertise of the staff. "We provide a personal service and I get a lot of compliments about how friendly and helpful the staff is," Williams says. She also receives messages via email. "People will quite often send pictures to show us what their updated dining room looks like. We love to see people happy." Cheryle, Lori, Siobhan and Melissa are always ready to help. Over the years, Twin Bridge Lighting has attracted more business from out of town. "Our local customers have kids that live out of town and when they come home to the area, they will often bring them in to buy from us." Some customers have relocated for work or have vacation homes elsewhere and will order their lighting to be shipped to them. One unique situation involved an interior decorator, originally from London, who purchased all the lighting fixtures for a restaurant that they were opening in the Bahamas. "I've always thought I should take a trip to see how the restaurant looks," says Williams, with a smile.