People have varying ideas of what success means. For Pascale Daigneault and her husband, Carl Fleck, it means giving back to others. "We always viewed ourselves as community partners," Daigneault says. "We have worked hard and have been successful and we wanted to return to the community."
In 1991, Carl, who has practiced law in Sarnia for almost 25 years, was joined in his hometown by Pascale, who had practiced law in Alberta for 3 years. The couple met at a conference in England the previous year. Together they started Fleck and Daigneault Law Firm in 1992 and changed the name to Fleck Law in 2012 when Cathy Wilde became their partner. Wilde is now the owner of Fleck Law, though Pascale and Carl remain involved as general counsel. "When we started our firm, we ran a general practice," Pascale says. "But over the years it evolved into mostly a specialized practice in the areas of tort and insurance law helping seriously injured individuals." While Fleck Law's focus is on plaintiff work, it also helps individuals with wills, estates, and powers of attorney.
"My husband and I always believed in philanthropy," Pascale says. "The majority of our clients are from the Sarnia-Lambton area. This is our community. We believe in it and feel strongly about supporting it." Through the years Pascale and Carl have supported many charities in town, through monetary and gift donations.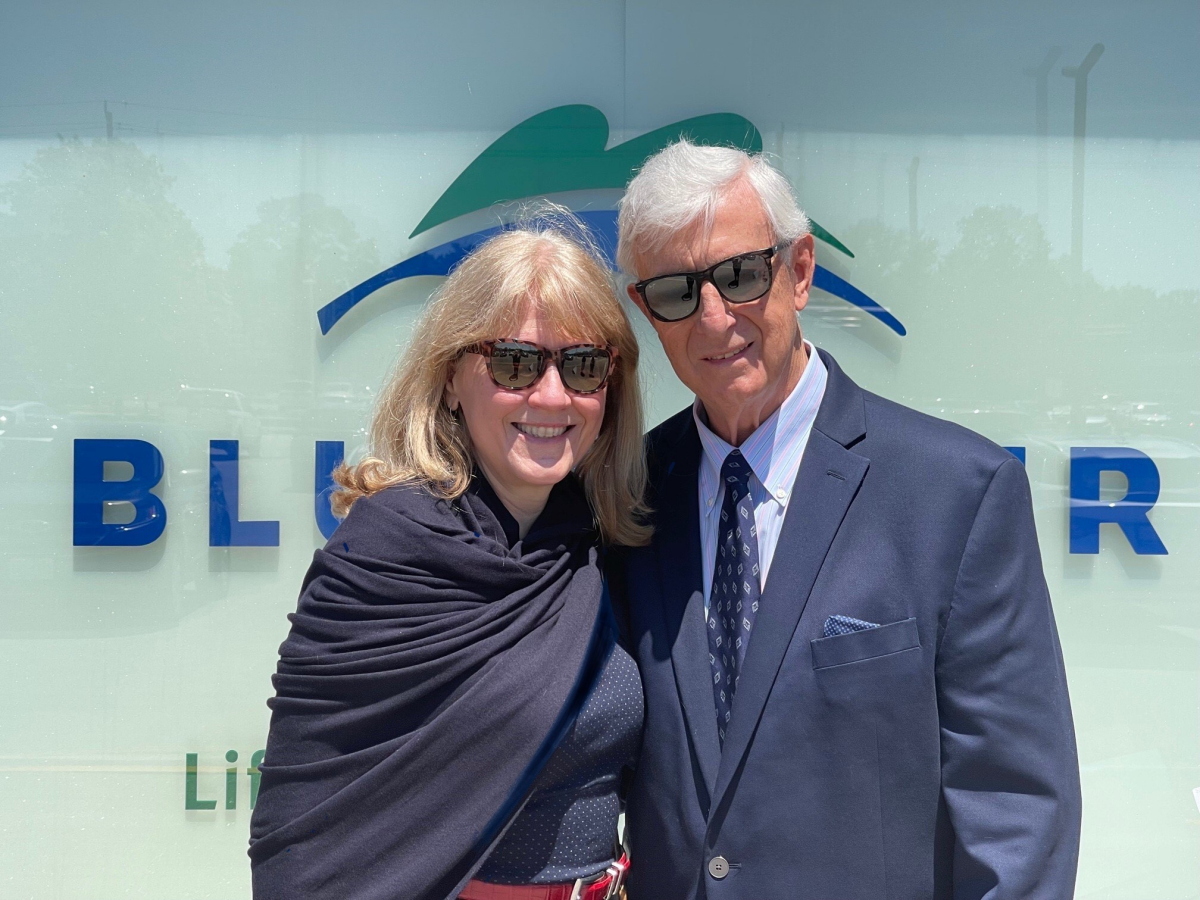 Carl's motivation to give back to others stems from a serious car accident he was involved in as a teenager. His family hired a lawyer who won a substantial settlement that enabled him to go to university to study law. This was crucial, as his parents did not have the means to pay for university education. "In my early teenage years I had many dreams of one day having an important career in which I would be able to make a difference in people's lives," Carl says.
Pascale and Carl are particularly proud of their donations to the Bluewater Hospital Foundation. "The Bluewater Hospital Foundation came to us," Pascale recalls. "The hospital needed a new MRI machine and considerable funds were required to acquire one. We agreed to make an important financial commitment over three to five years to help them achieve that goal, hoping to encourage friends and colleagues to join suit." As personal injury lawyers, Carl and Pascale understand the importance of proper and timely detection of medical issues so they can be successfully treated. More recently, Pascale and Carl have made a significant donation towards building a new laboratory at Bluewater Hospital.
Pascale and Carl also believe there is a societal and individual duty to encourage and support the arts within someone's personal means. They have made several donations to the local art gallery. Another source of pride is their support of the Sunrise Orphanage in Myanmar. The orphanage was founded by a retired Canadian nurse, who provides a home to more than 50 children, a few of which have gone on to graduate from university. "We originally started donating to help build new accommodations for the orphans," Pascale says. "Today, as most children are individually sponsored, our funds are used general expenses and post-secondary education for the older children."