Charlie Hucker started working in the flooring industry when he was 18 years old. In 1992, after many years in both installation and sales, Hucker bought a shop-at-home flooring franchise. All the flooring samples were in his van and he brought them right to the customer's home. Ten years later, he decided to leave that concept and opened Hucker Floor Coverings, a brick-and-mortar store with a showroom. Hucker Flooring has been at its current location, 1383 Confederation Street, for ten years, and in 2018 they expanded the showroom and warehouse to offer a wider selection to their customers. Hucker's sons, Kevin and Dale, joined the family business in 2007 and 2012 respectively.
"I look after the sales side of things, and Dale manages the warehouse and installations. My dad is here regularly to support and consult with us," explains Kevin. Both brothers had careers in other cities but returned home to put down roots and contribute to the family business. "My grandfather owned a flooring store and my great grandfather was in flooring as well, so we are the fourth generation of Huckers involved in this business and we are proud of that legacy. Our goal is to keep that going."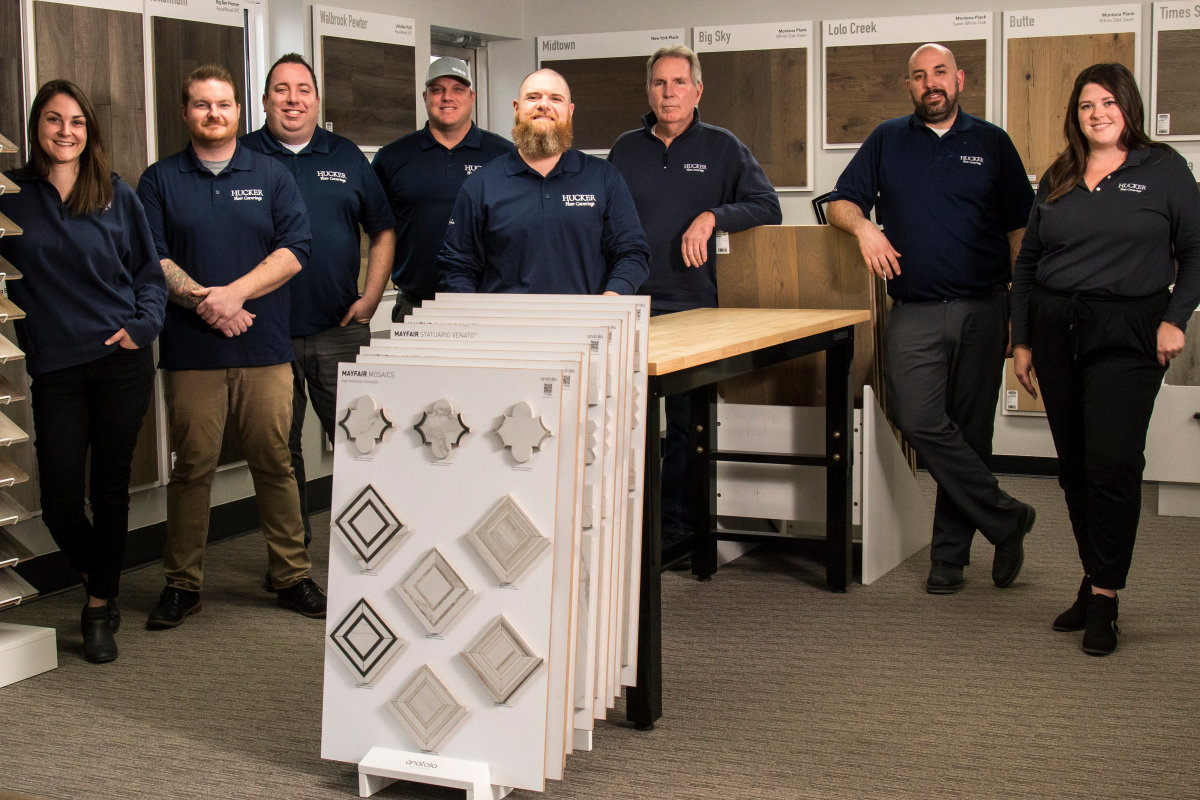 Hucker Floor Coverings sells brand-name tile, laminate, hardwood, carpet, and luxury vinyl. They also install custom showers, backsplashes, and accent walls. "We have a fantastic team who are 100% customer-focused and passionate about design. Our job is to make the whole process as easy as possible," explains Kevin. Customers are asked a range of questions to help determine which type of flooring would be best for them and are encouraged to take samples home to see how the flooring looks with their furnishings and lighting. "We stay on top of trends by going to design shows and flooring conventions." The team at Hucker can also take any broadloom product and make a custom area rug.
The majority of Hucker Flooring's business is residential, but they complete work in new builds and commercial properties as well. The installation team prides itself on their workmanship. "Our installers are professional and knowledgeable," shares Dale. "We are here for our customers before, during and after the sale. I love seeing a customer's room or project completed and how happy they are with their choices and the entire process. It's very rewarding."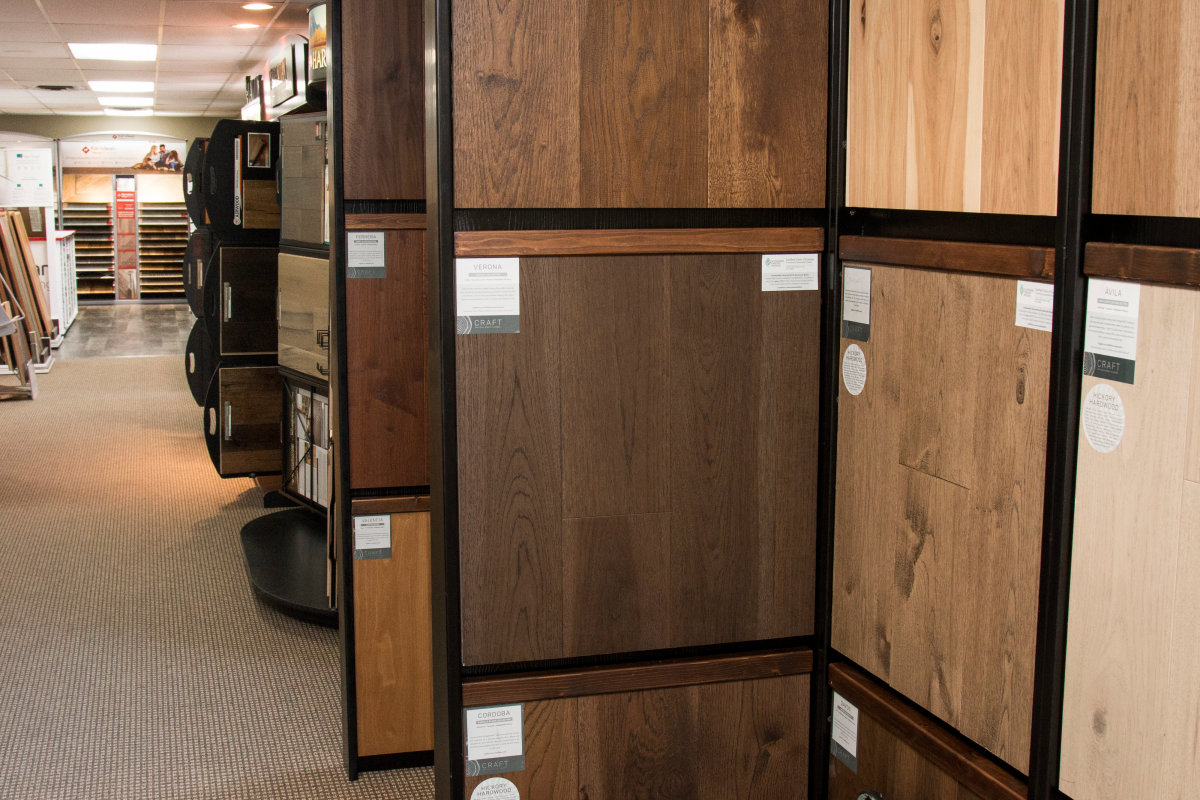 "It's great to be able to help people transform their homes," Kevin adds. "I really love the interaction with our customers." Both value the creativity and flexibility that comes with owning a business. "I can't gush enough about our staff. We work hard to create an environment where everyone can thrive." The Hucker family is grateful for the support the community has shown them. "The people of Sarnia have been extremely loyal and we are thankful. As kids we were told that if you do a good job, the business will flourish, and that's exactly what has happened."