When Frank Praill started Praill's Greenhouse in 1915, he did so because he loved flowers. In 1946 his son Harold took over when Frank passed away. In 1997, Harold's son Bruce took over the business, and in 2015, Bruce retired and passed the business along to his three sons, Sean, Chad and Ian.
Praill's is located at 1508 Blackwell Road, using the same greenhouse that Frank Praill originally built. When you ask Bruce what has sustained the business for four generations and more than 100 years, he believes that you have to sell a quality product at a fair price, and you have to be willing to evolve with the needs of your customers. "Originally we focused on market gardening," Bruce explains. "When I was a kid, I used to pack tomatoes and cucumbers that were loaded onto ships waiting in Point Edward, where the casino now sits, bound for Port Arthur and Fort William."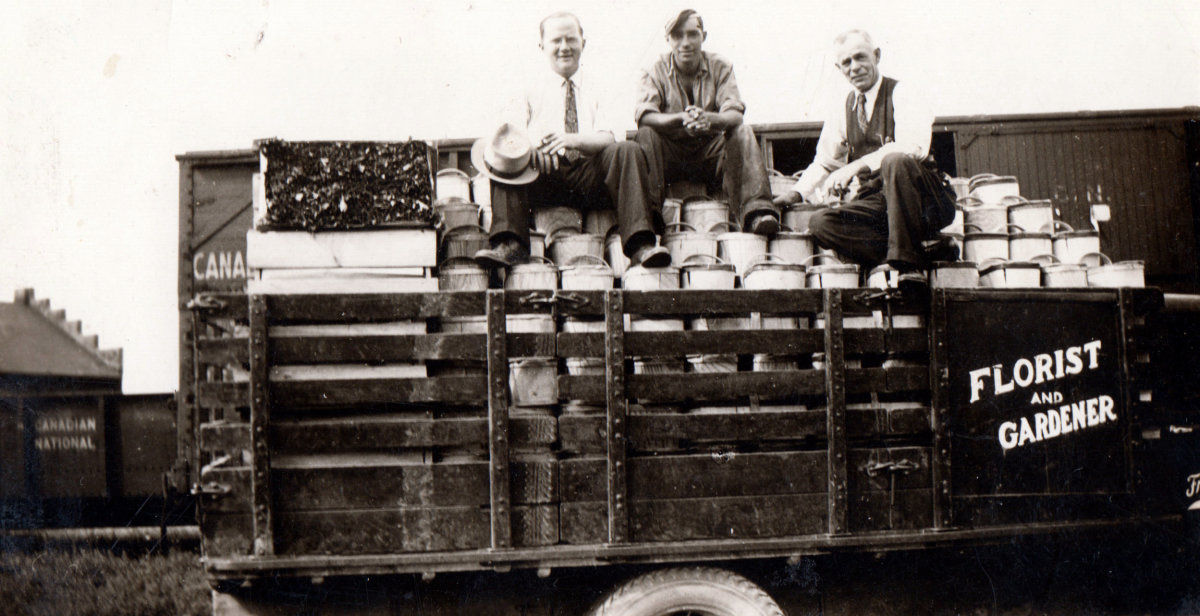 Praill's also sold flowers wholesale to local flower shops. "My grandfather Frank began the relationships with the flower shops and my father Harold built on them," Bruce explains. Harold was a founding member and President of the Sarnia Farmers Market. In the summer, he sold flowers from a stand at the Market for more than thirty years. In the winter, he drove his Model T Ford to Miller Lake in the Bruce Peninsula to buy Christmas trees. Praill's was one of the first
businesses to sell Christmas trees in Sarnia. When he took over, Bruce began selling poinsettias at Christmastime and they now grow 10,000 of them each year.
Over the years they have seen significant changes in the city. "I learned to ride a bike on Modeland Road and we only saw five cars a day. Our location was out in the country. Murphy Road was the edge of the city and coming out to Praill's was a trip," Bruce explains. Their location now rests well within the boundary of the city and the retail business has grown as a result. Praill's is known for their hanging baskets, but they also offer a wide variety of annuals, perennials, and nursery stock. They work closely with local landscaping companies as well.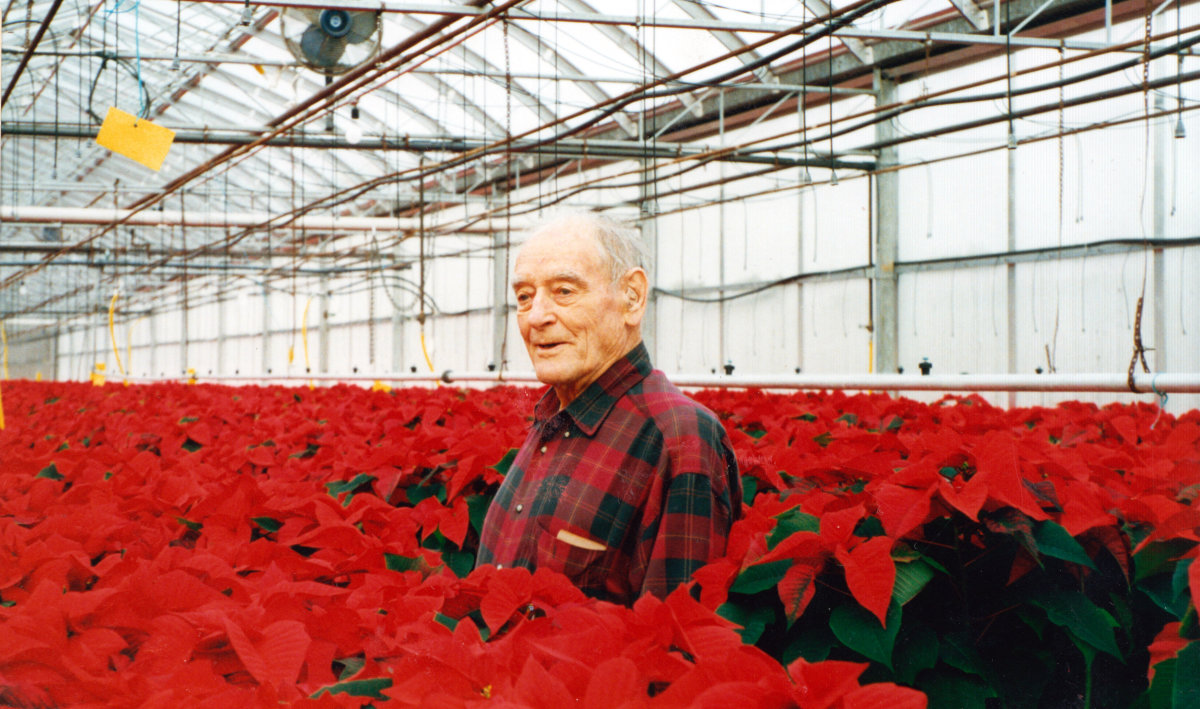 What hasn't changed in 100 years is their passion for what they do. "We value our customers. We still carry things to our customers' cars and load mulch for them. We provide advice on what they can plant in their yards. The most rewarding part of running a business is the sense of pride you get from seeing people come back year after year." Since Bruce retired, Sean, Chad and Ian have continued the tradition. Growing up with the family business, they all understand the responsibility. "When I tell people about our business, I explain that this is a farming business. It's not a 'milking the cows' kind of farm but we are on the job 24 hours a day. It's a business you become married to, and we wouldn't do it if we didn't love it."