Bluewater Health Foundation is grateful for the businesses, organizations, and individuals in Sarnia-Lambton who have provided millions of dollars of financial support to aid in the purchase of equipment and provision of patient, staff and family programs for Bluewater Health since 2003. "We are fortunate in our community, province, and country that healthcare is essentially free, and people are not turned away or charged for care," shares Kathy Alexander, the Foundation's Executive Director. The provincial government supports the day-to-day operation of hospitals in Ontario, but it is hospital foundations that purchase new equipment and fund capital redevelopments.
A registered charity, the Foundation is a separate organization from Bluewater Health. "We raise the money to support the priorities of Bluewater Health. This community raised $46.5 million to build this facility in Sarnia, and they continue to meet the needs of Bluewater Health." In recent years, the foundation has focused on fundraising for new equipment. "Every piece of equipment at Bluewater Health has a shelf life, which is typically seven to ten years. We've purchased some remarkable equipment that helps our physicians and care providers do excellent work in terms of diagnostics, including a new MRI machine and CT scanner." The Foundation recently wrapped up a mammography campaign to purchase state-of-the-art mammography equipment for early detection of breast cancer.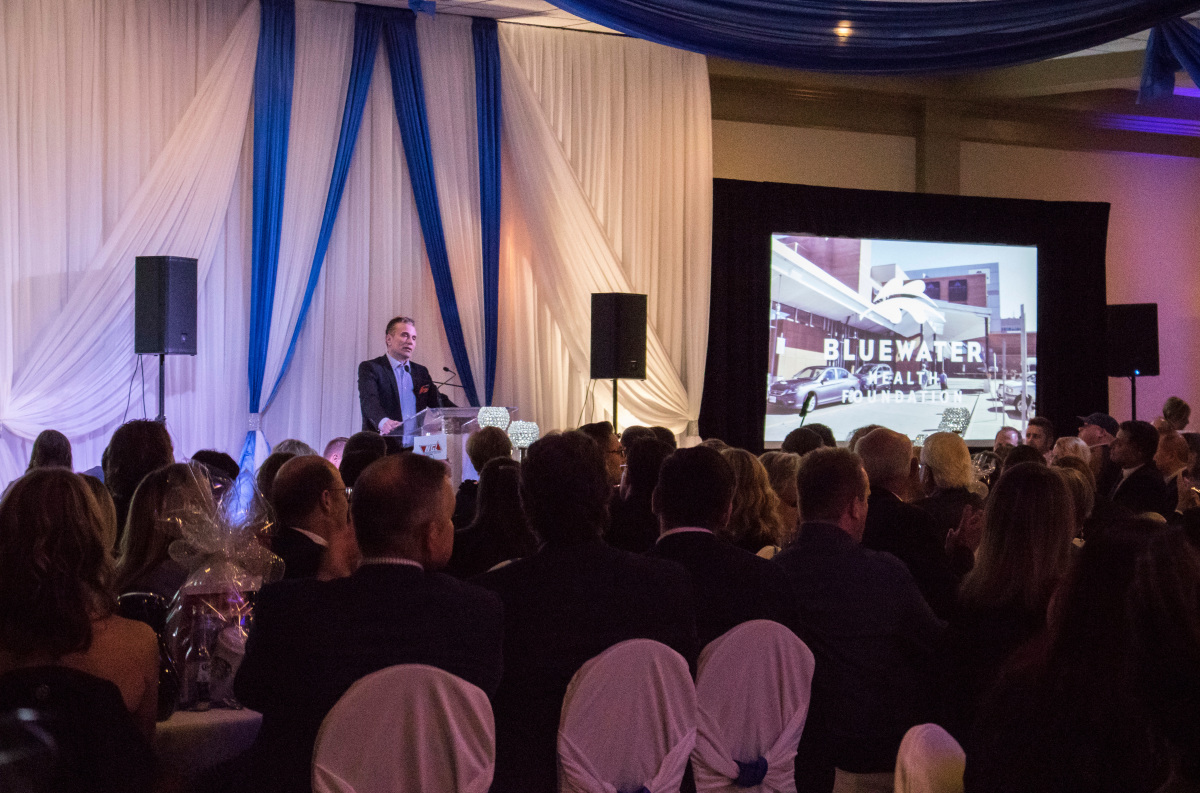 Bluewater Health Foundation is currently partnering with the Mike Weir Foundation, St. Clair Child & Youth, and Canadian Mental Health Association to open Access Open Minds Sarnia-Lambton, a mental health and addictions-focused space for youth. "This type of collaboration is very visionary. Bluewater Health identified mental health as a priority, so we are very excited to be involved." Alexander refers to the Foundation's team as small but mighty. "We are committed to offering top caliber fundraising events in this community. Whether it's our gala with an incredible keynote speaker or our summer block party, we want to provide great opportunities for people to get involved and give back."
This year, Bluewater Health Foundation celebrates the 25th anniversary of the Dream Home Lottery, which has raised more than $8 million dollars for Bluewater Health. "This year we offered our largest prize board to date of over $1 million. We also moved our ticket sales to an online platform which has been really well received and increased the number of tickets sold." Alexander believes the Dream Home Lottery is a success because people know the funds raised remain in our community and they know exactly what it is supporting.
Hearing stories from patients, families, staff, and volunteers is the best part of Alexander's job. "Everyone has a connection to Bluewater Health in our community. Our hospital is the heart of this community, and we are fortunate to have so many incredible nurses, care providers, therapists, and physicians who practice here. The work they do couldn't happen without the support of philanthropy, community events, fundraising, and incredible donors. This community's generosity continues to change and transform lives."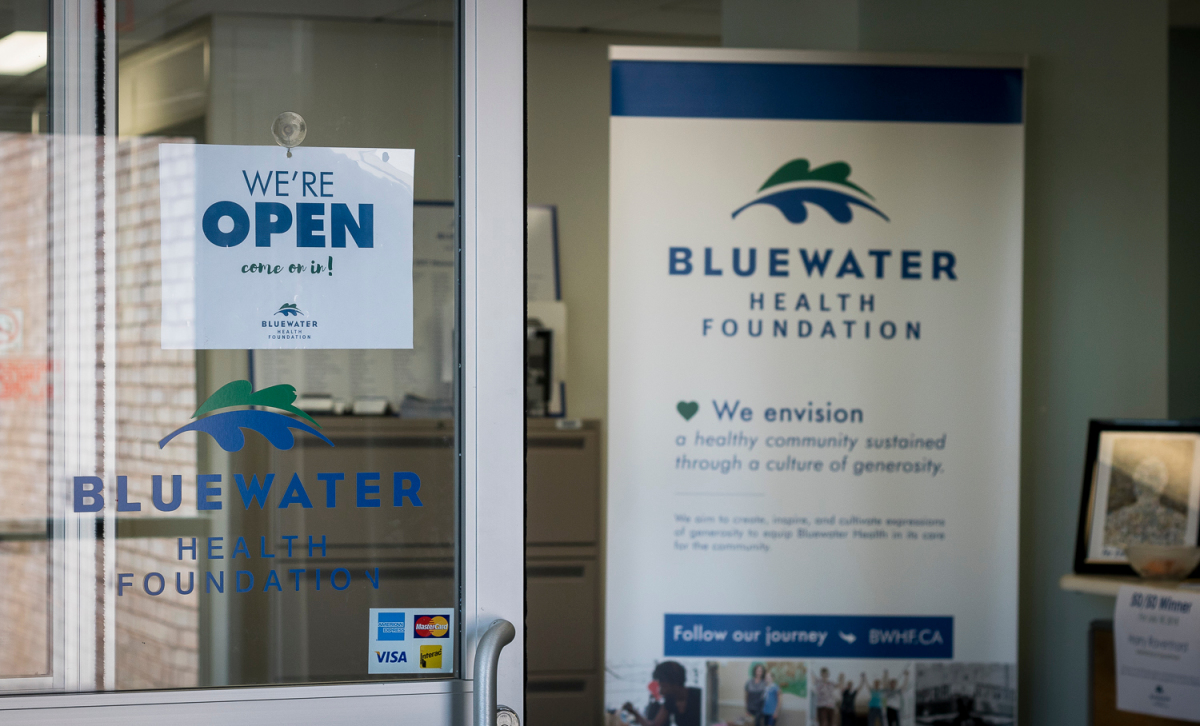 ***Photo credit: Cassidy Cooper