Talk about a small local farm that utilizes their property and time!
Nikki Noble is an artist who works with steel cuts, which makes sense since the 36-year-old Bright's Grove resident is a welder by trade. Then there is her family farm, Huron Farm, that Nikki runs with her husband Terry and with the help of their five-year-old daughter, Maeve. If that wasn't keeping Nikki busy, she is also the Coordinator and Professor of Welding at Lambton College.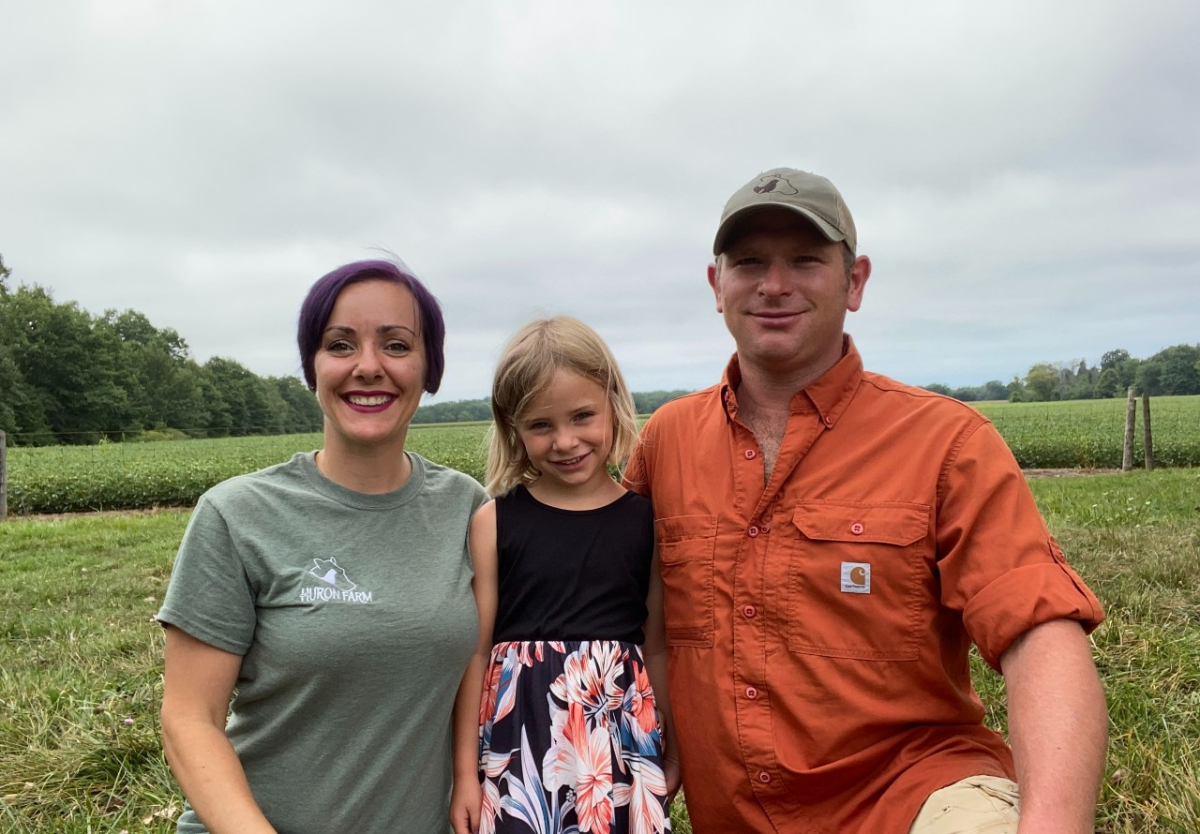 Before establishing Huron Farm in 2015, it was first called Nikki's Country Cuts. "I would create hand-cut and sculpted art, and create pieces from all sorts of materials including steel, glass, driftwood, feathers, beach glass, utensils, sand, barn board, skulls, bones, and more. And then I would process meat for food cuts." Nikki has a passion for art and says she has been selling pieces since around 2004. "A very popular piece I create is the Great Lakes," Nikki says. "I sell out every year including a wait list." With three different sizes and a variety of backing options, Nikki is able to create a custom focal piece for your home.
She and Terry work non-stop at their full-time jobs, the farm, the business, and raising their daughter. A common question they're asked is "When do you sleep?" says Nikki chuckling as she is wearing headphones while doing her chores during this interview. "Our tagline at Huron Farm is Wholesome Food, Handcrafted Art," Nikki says. "We are a small production farm and we focus on quality, not quantity. Everything has a purpose, the animals are treated respectfully, humanly, and ethically. The food that goes into the animals is wholesome to create wholesome food. We built something that we wanted for our own home, and it's grown from there."
Nikki and Terry currently raise cattle, chickens, rabbits, quails, and produce maple syrup. They plan to expand and raise sheep, pigs and produce honey. "We also have geese, Johnny and June, who protect the chickens, while Ayla, the mini pig, is the farm's mascot and composter," Nikki says. "Once our fencing turnover is completed, we will be welcoming peafowl and guinea fowl as well". While Nikki and Terry raise some meat animals, they also sell chicken and quail eggs for eating, baby bunnies for adoption, along with selling fertilized eggs and chicks for others looking to begin raising their own animals.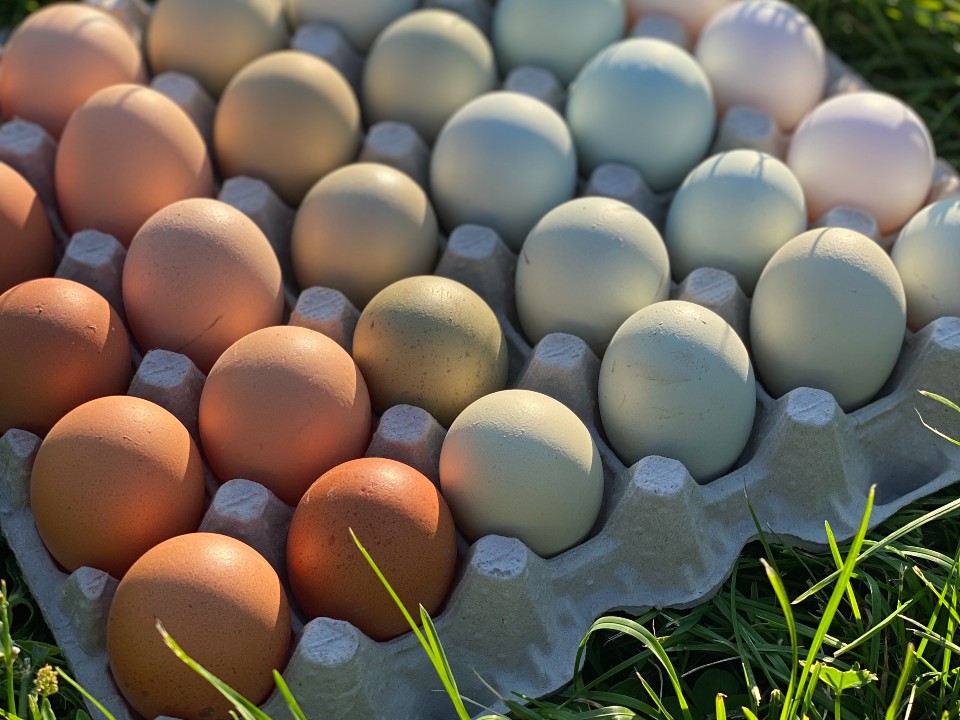 Terry was raised on a farm and Nikki was raised with small livestock, so it is no surprise that they decided to carry on the tradition. "Terry was born and raised in the St. Thomas area and has spent most of his life working or living on a farm," Nikki says. "Farming is our passion and we plan to continue to produce the best ethically raised food we can for our local community. We appreciate the compliments from customers enjoying the scenic view".
For sales, you can contact Nikki through texting at 519-902-2588, visit Huronfarm.ca, and/or follow them on Facebook/Instagram. All orders are per appointment only with contactless pickup and e transfer. Nikki and her family are hoping to re-open their farm store with an expansion to cater to social distancing and to display more items. Future items will include baked goods, pre-made meals, apparel, decor, and accessories all made from the farm.