It has been said necessity is the mother of invention. In Cassie Dalgety's case, motherhood necessitated a rather sudden career change. "I was a financial adviser with Scotia Bank for about six years," Cassie says. "I worked my way up in that organization and then I had my son. I quickly came to realize that it was difficult to handle a child while working banking hours." Growing up, while her classmates would say they wanted to be a firefighter or a doctor, Cassie always claimed she wanted to be a dog groomer. "In 2018 I did my dog grooming certification, my pet psychology certification and I did a small business course. That's when I realized I was going to start my own business."
And thus, Cassie's Dog Spa in Sarnia was born. "Originally it was going to be more of a 'friends and family' thing. I thought I would just do it for the sake of trying to see if I enjoy it." What ended up happening was through word of mouth the business began to grow. "People would share about their good experiences and the next thing you know we'd have another doggy client." Suddenly Cassie found herself with about 200 clients so she decided to join another spa in Sarnia.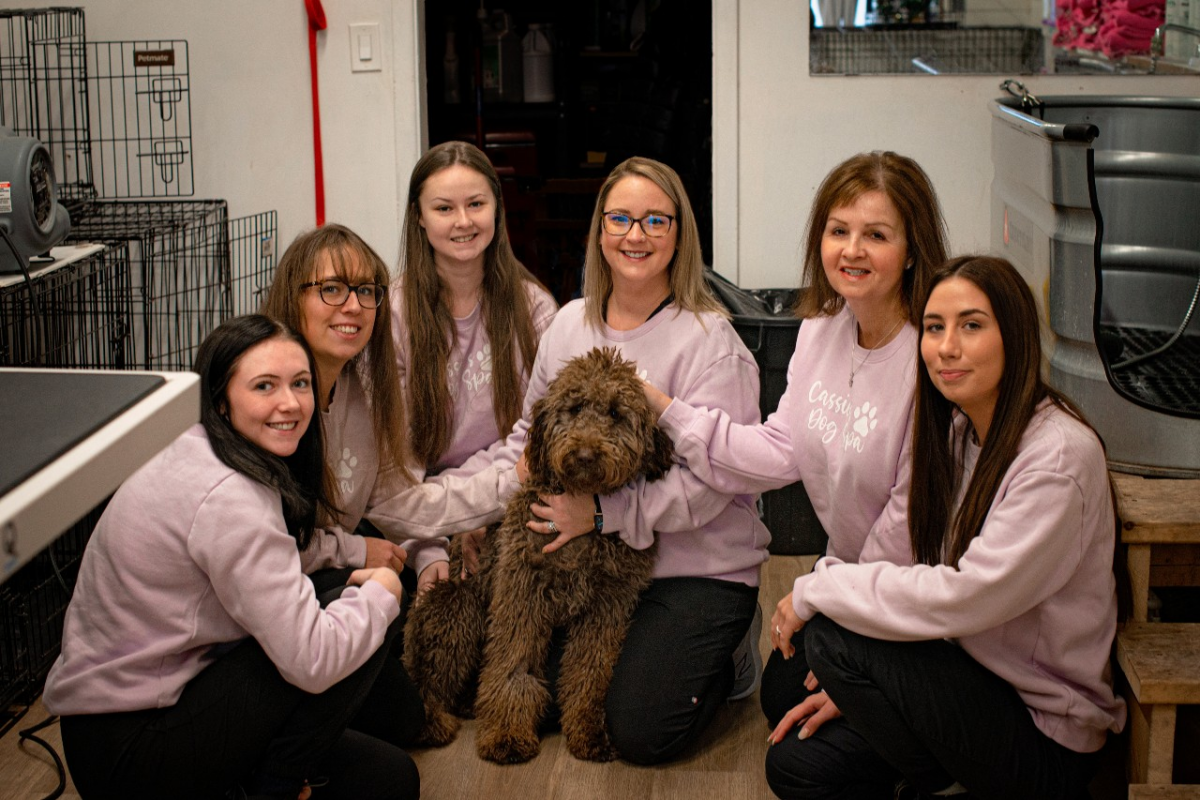 Joining another spa did nothing to slow the flow of clients, so Cassie began looking for her own location. "Today we have more than 6,000 clients! To manage the demand, I now have eight employees. I never imagined it would grow like this, but it just unfolded and worked very well." When Cassie got her storefront, Ontario was in the midst of a lockdown due to the COVID-19 pandemic. "That was scary. I wanted this space so badly I thought I would risk taking it not knowing when I would be able to open. Thankfully it only lasted about two and a half months and it gave me a chance to renovate."
One of the Spa's goals from the beginning was to keep prices reasonable. "A lot of the corporate places are quite expensive," Cassie says. "The other thing was to make sure we have a very calming environment. Sometimes when you go to a big chain location there are lots of dogs and it is really loud. It is rewarding to know our lower prices and calming environment are helping people take better care of their dogs."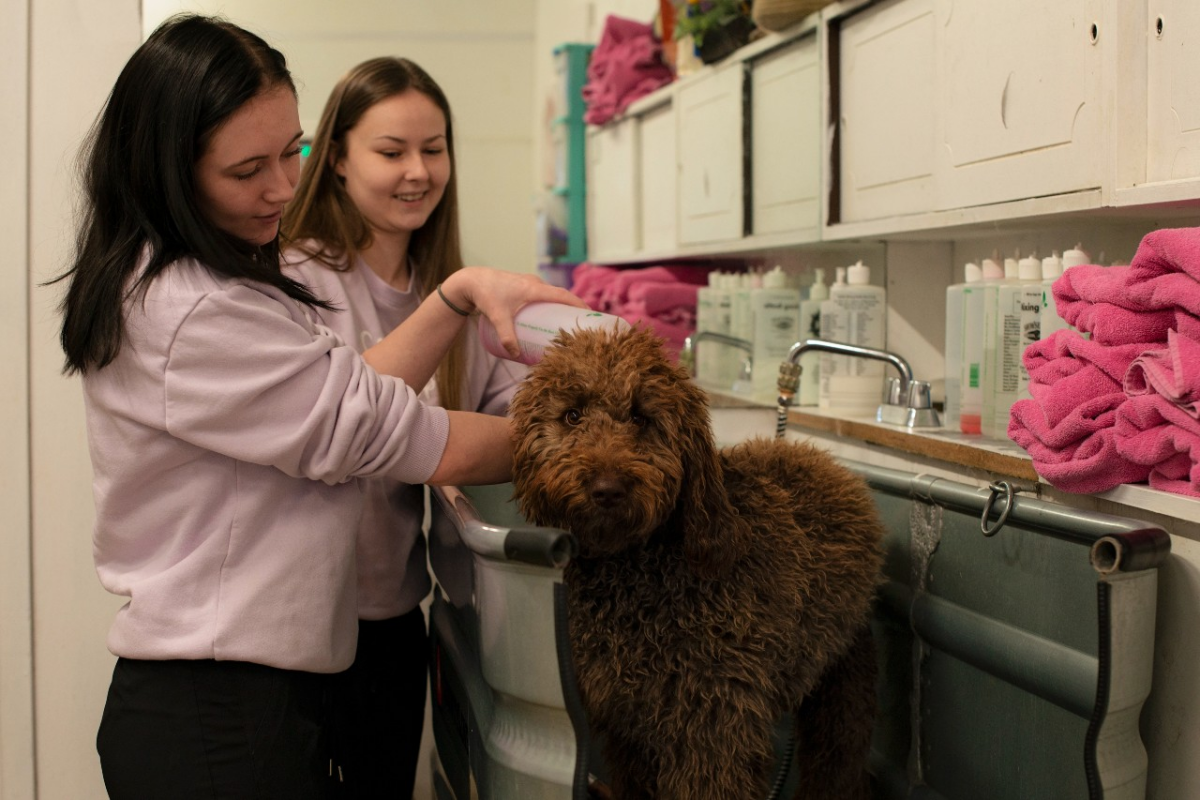 Cassie's Dog Spa offers services that include everything from simple nail trims to the Brilliant Dog Grooming Package and Dead Sea Mineral Mud Bath. While the frequency of good grooming depends on the breed, most dogs benefit from professional grooming. "Dogs with an undercoat usually require a grooming at least once a season." All dog sizes and breeds are welcome.
Owning and operating Cassie's Dog Spa really is a dream come true. "I enjoy it very much. I tell people I have the best job in the world."