In 2020, Mainframe Picture Framing is celebrating its 42nd anniversary and is still going strong. Specializing in quality custom picture framing, Mainframe is located in the plaza at 1249 London Road. In 2017, Joanne Dunn purchased the business after working for the previous owner for 16 years. "When I started working at Mainframe, I didn't have any framing experience. A friend of mine encouraged me to apply for the job because I'm a creative and artistic person. The owner taught me everything she knew, and I fell in love with the framing process and the business."
Mainframe's services include conservation framing, canvas stretching, jersey frames, shadow boxes, plaque mounting, dry mounting, needlework stretching, glass replacement, and frame repairs. "Conservation framing involves using techniques and materials that will protect and enhance a picture. All of our materials are conservation quality and 100% acid free, including our matting, backing, glass, and adhesives." They take the time to explain all the framing options to their customers to ensure their piece is properly protected so it can be enjoyed for years to come. "Mainframe is known for quality. We want a customer's piece to look great but also be protected from humidity and light. Building a frame and assembling a piece takes skill and experience."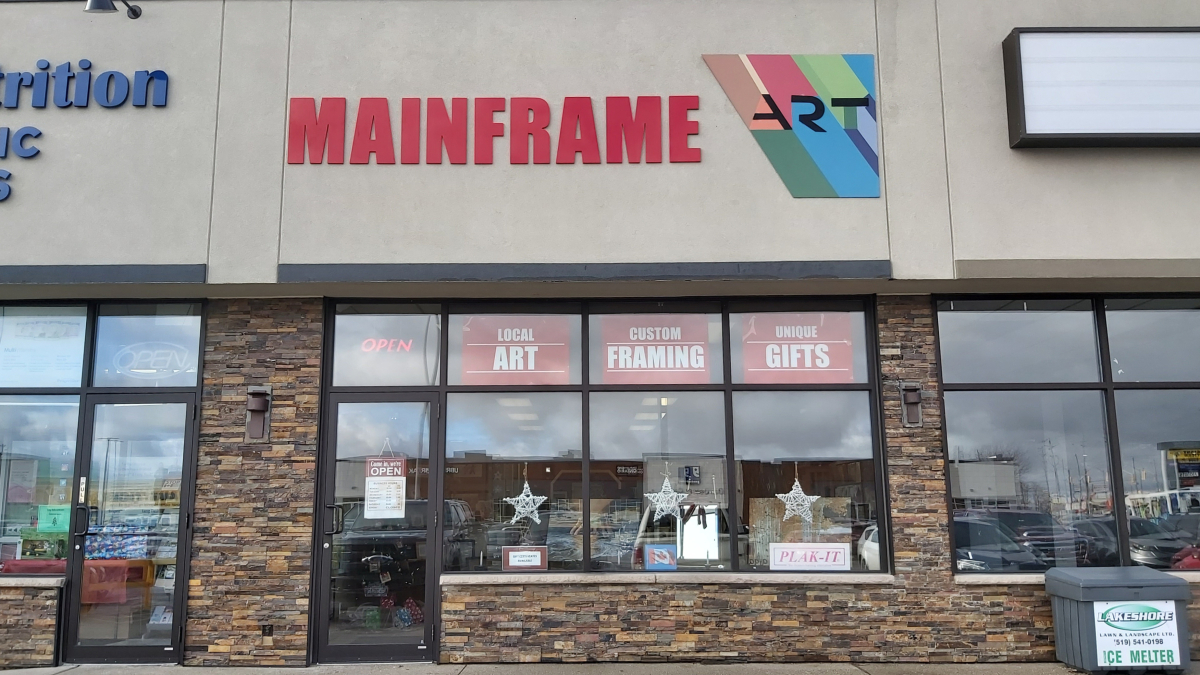 "We have framed some very interesting items. Precious military medals, baby clothing, the list is endless. We can frame pretty much anything. It's wonderful to hear the stories connected with these items and to be entrusted with them." The largest piece they have framed is a hockey stick, and a unique piece was a collection of concert tickets. "A client had over 50 concert tickets, and some were close to 40 years old. He saw so many great bands including Pink Floyd, Led Zeppelin, and Aerosmith, and he wanted to preserve the tickets and display them creatively." This is one of Joanne's favorite types of projects because it allows her to get creative and try new things. Inspired by this project, she plans to frame her own concert tickets.
They want to change people's perception that framing is expensive. "We don't want the cost to stop people from having their special items framed. We have a huge selection of frames at every price point, and we offer less expensive alternatives like Plak-It and ready-made frames as well." The majority of Mainframe's business is custom framing, but they also replace glass, repair frames, and rematt pieces. "We also have a variety of unique gifts, framed prints, and local artwork."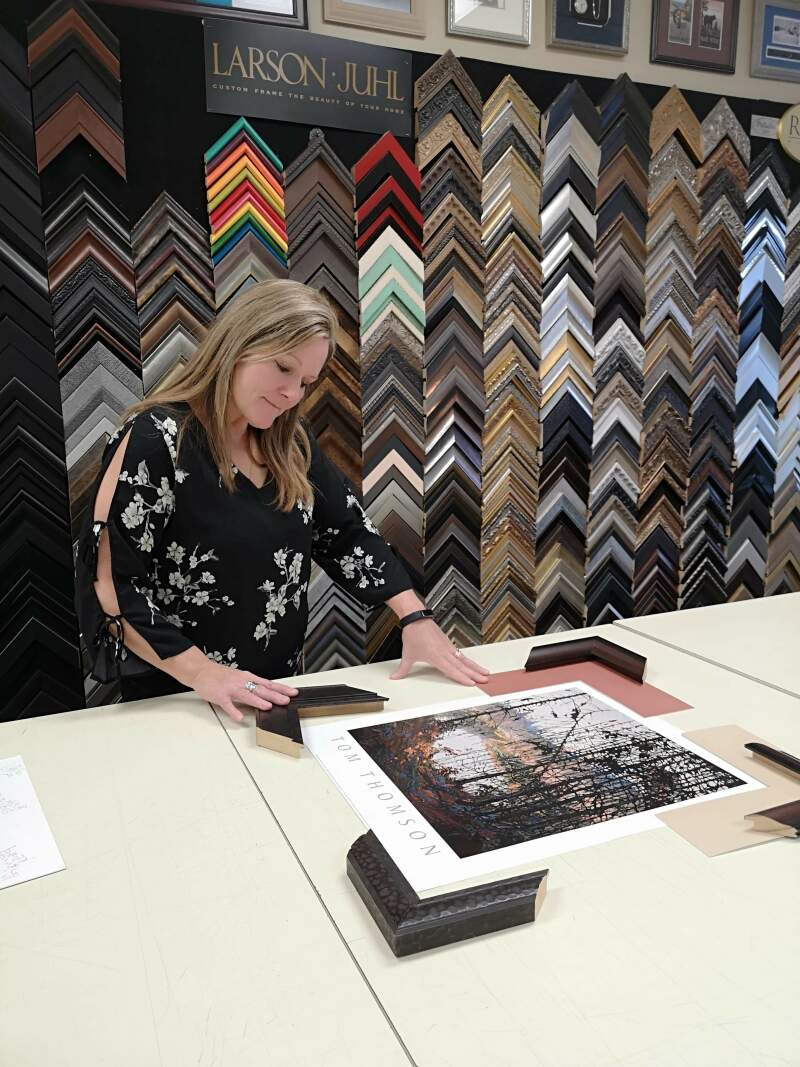 For them, the most rewarding part of Mainframe is interacting with their customers. "We enjoy getting to know our customers, hearing their stories, and watching their reactions to their newly framed piece. I love my job. I get so excited every time I come in here. It's not like coming to work at all. Not everyone can say that. I feel very lucky," adds Joanne.