In 1973, John Shelley Sr. started Shelley Machine & Marine, an expert machining, fabrication, and welding shop specializing in ship repairs. His son John Jr. and daughter Lauretta both worked for him to start the family business. When John Sr. retired, the Shelley family worked hard to keep the business running, but due to management issues there was a change of ownership. "In 2006, we took our family name off the business," explains John Shelley Jr. "After taking a two-year leave of absence from the business, we decided to open our doors again at 1300 Plank Road." Besides this short break, they have been running a successful business for over 45 years.
Shelley Machine & Marine opened an 8,500-square-foot fabrication shop in 2009 with new business partners, including Tim Lauzon, who is also the welding manager. "We had jobs come in the door before our order forms were even printed," says John Jr. During 2013, Jillian Shelley, John Jr's daughter, moved home and rejoined the family business at its new location and is currently the office manager. "I had worked for my grandpa after I graduated from York University in 2004, so I was familiar with the operation of the business," shares Jillian.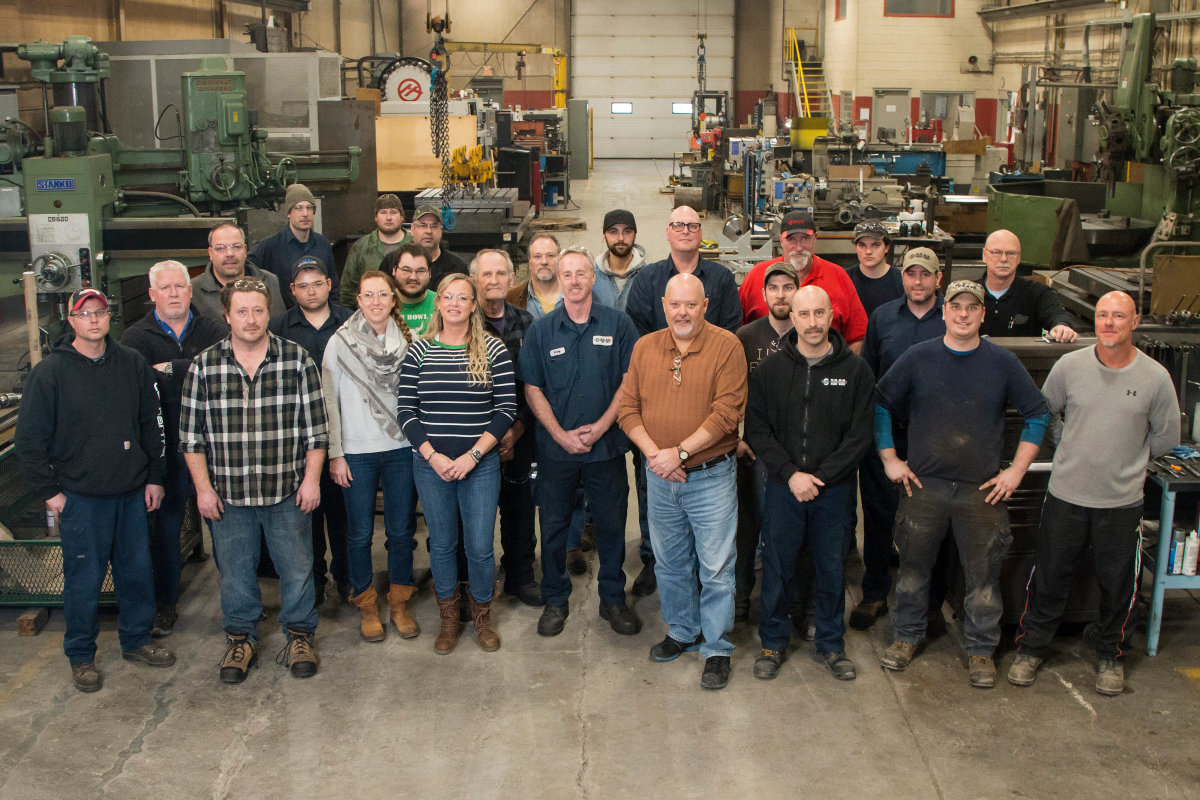 They grew steadily, and in December 2016 they expanded the facility to include a 12,000-square-foot heavy lift shop. Their services include CNC and manual machining, fabrication, fitting, machine fabrication, maintenance, metal forming, pressure vessels, ship repairs, welding, CNC plate cutting, plasma and water jet cutting. Shelley Machine & Marine also services the marine industry in the Great Lakes, which use the docks in Sarnia, Windsor and Hamilton. "We do a lot of repair work when the ships are refueling at the dock. During the winter, we do maintenance and safety work when the ships are docked for a couple of months," explains Jillian.
Apprenticeship students and co-op programs have been an integral part of their success in the community. "We continue to support the Ontario Youth Apprenticeship Program at local high schools, the apprenticeship program at local colleges, and the Community Living program that supports people with intellectual disabilities," shares John Jr. Before closing in 2006, the Shelley's employed over 100 people, and when they reopened in 2009, they started with only five employees. John Shelley Jr. states, "Giving people jobs is why we do what we do. We've now grown to over 35 full-time employees."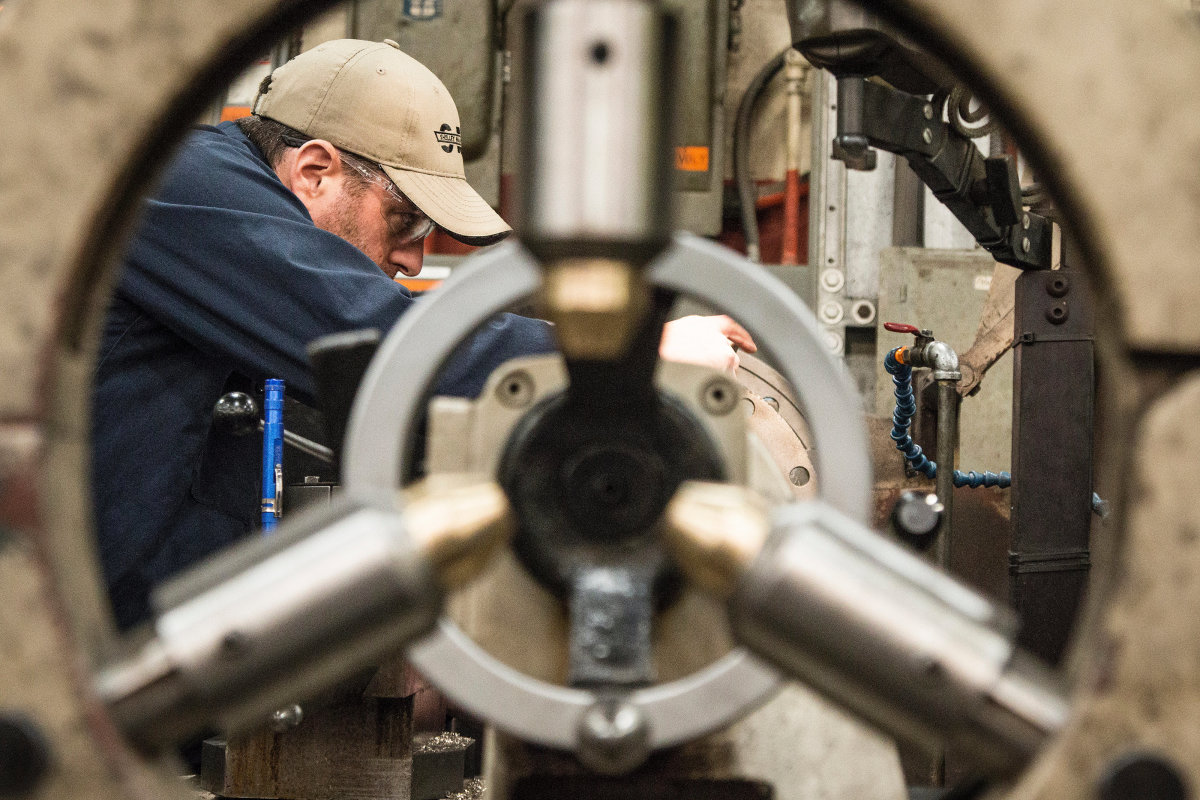 Shelley Machine & Marine works collaboratively with many other local businesses. "There are a lot of local companies working in this industry, but we try to support each other and often help each other to get a job done," explains Jillian. "Many of the businesses we work with are also family-owned with a couple of generations involved." For Jillian, the most rewarding part of the business is the family connection. "I love going to industry conferences and hearing people share stories about my Grandpa John and my Dad. I'm proud to be the third generation in this business."