Over forty years ago, a group of women envisioned a public art gallery that would support and engage local and regional artists through exhibitions and education. That vision continues to thrive and grow in 2022 at Gallery in the Grove. Located in beautiful Wildwood Park in Bright's Grove, the gallery is on the second floor of the historic Faethorne House, while the Bright's Grove Library operates on the main floor of the building.
"Gallery In The Grove focuses on quality exhibitions in a beautiful gallery atmosphere," explains Kirsten Kilner Holmes, volunteer chairperson. "The gallery is located in a beautiful 150-year-old historic building in the middle of a park in Bright's Grove. From the second-floor windows, you can see Lake Huron."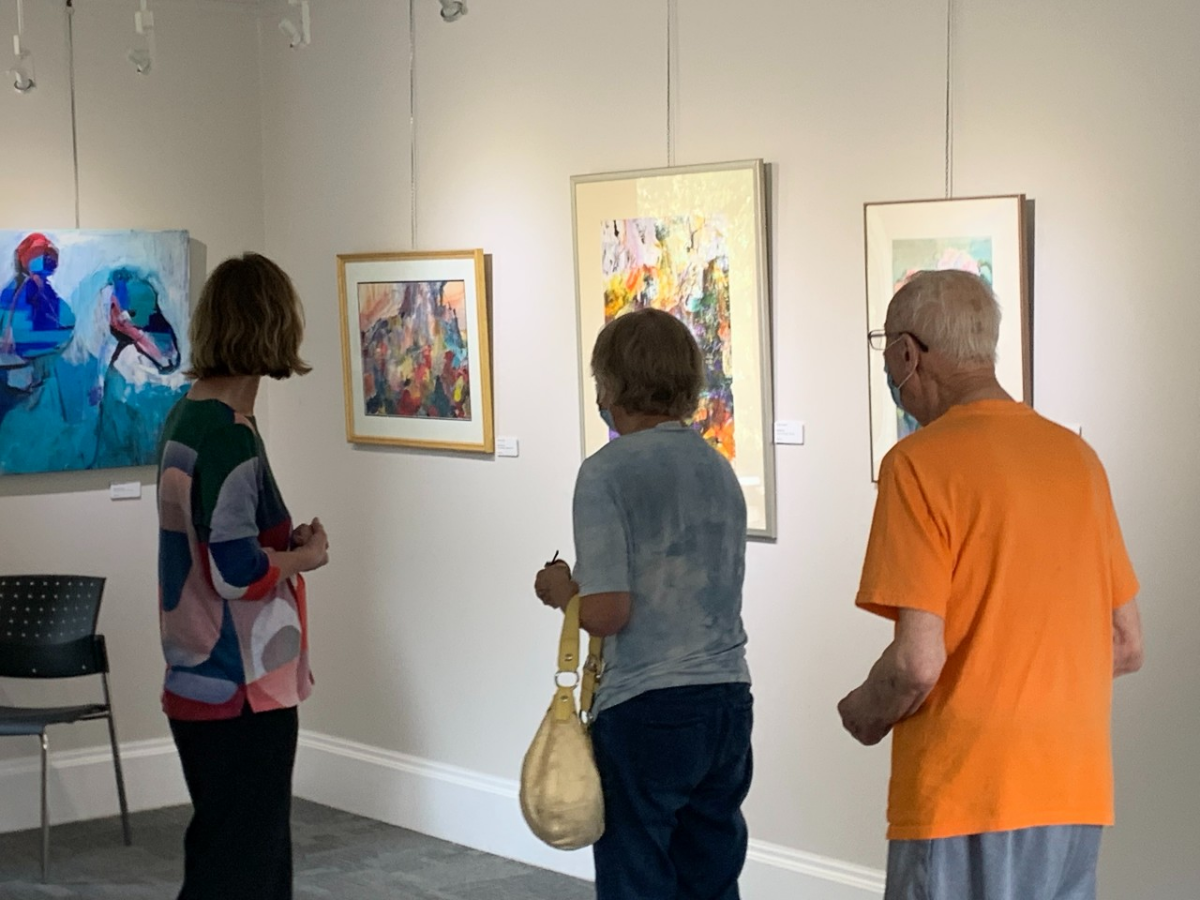 The Gallery offers up to six exhibitions per year and is focused on fostering awareness, appreciation, and pride in the artistic achievements of both emerging and established visual artists in the Sarnia-Lambton area and throughout Canada. Education and giving back are a high priority for the Gallery. To date, Gallery in The Grove has awarded more than $140,000 in scholarships to high school students moving into post-secondary arts programs. "We are very passionate about arts and arts education in Sarnia-Lambton," says Kirsten.
"We offer VALS – Visiting Artists in Lambton Schools. We hire three professional artists to go into Grade 6 classrooms across Sarnia-Lambton. Pre-COVID we were serving 30 classrooms. We are back on track now and will showcase some of the work in our annual Fast Forward Student Exhibition in May. Teachers love the program because there really isn't an Ontario art curriculum anymore."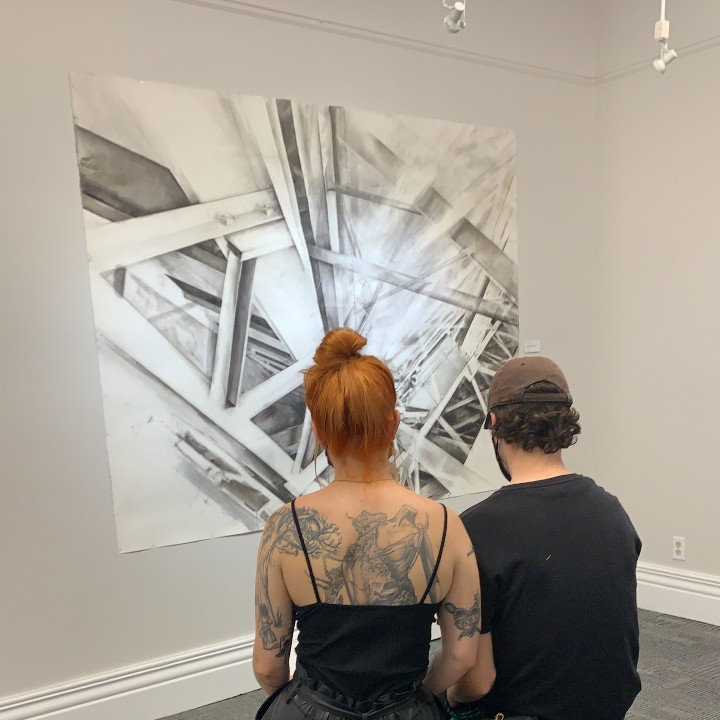 Gallery in the Grove is completely volunteer-operated with a board and over 60 volunteers. "Our volunteer board and staffers are the keys to the success of our little gallery," comments Kilner Holmes. "Our installation team curates and hangs each exhibition with care and an eye for detail, always striving for a unique presentation of an artist's work." Gallery in the Grove also receives support and donations from service clubs across Sarnia and from local donors. All of the funds received including a commission from art sales go directly to the education fund."
The future of Gallery in the Grove is bright with a full exhibition calendar in 2022 and 2023 including a Juried Exhibition in the spring of 2023. A subcommittee of the Gallery is also working towards making the space fully accessible. Current access to the Gallery is restricted to the historic stairs, but the goal is to modify the space to be welcoming to all. Visitors are always welcome in the gallery and anyone interested in volunteering can contact the gallery through the website at www.galleryinthegrove.com