John Duff Limited is a unique shop that has been a vibrant hub for many employees and customers over the last 53 years. Referred to as a Custom Metal Fab shop, they work with materials including steel, stainless steel, aluminum, copper and brass. The company, named after its founder, John A. Duff, is a supplier to the chemical industry, automotive, farm and commercial contracting establishments. Located in historic, small-town Petrolia, John Duff Limited specializes in metal shearing, forming, rolling and specialty aluminum and stainless welding. The company has some of the largest shearing and breaking equipment for up to ½" thick materials in their locale.
"Every day is different in 'Duff Land,'" according to Tara Duff Cloes, CEO since 1994. "What sets us apart is the uniqueness of the job orders on a daily basis." The fabricators are proficient with most every piece of equipment on the shop floor and are not considered welders. Welding is a small aspect of their work. As one employee remarked, "The work is different every single day. Yes, there is production work, but we love the variety that we've become accustomed to." Typical work might include industrial stairs, railings and supports, industrial ductwork, custom pipe clamps, custom truck rigs, truck and trailer modifications, hi-def plasma cutting, heavy bracketry for mechanical contractors, miscellaneous metals and much more. John Duff Limited is certified to CWB W47.1 and the difficult to obtain W47.2 for aluminum, making them the go-to for aluminum welding.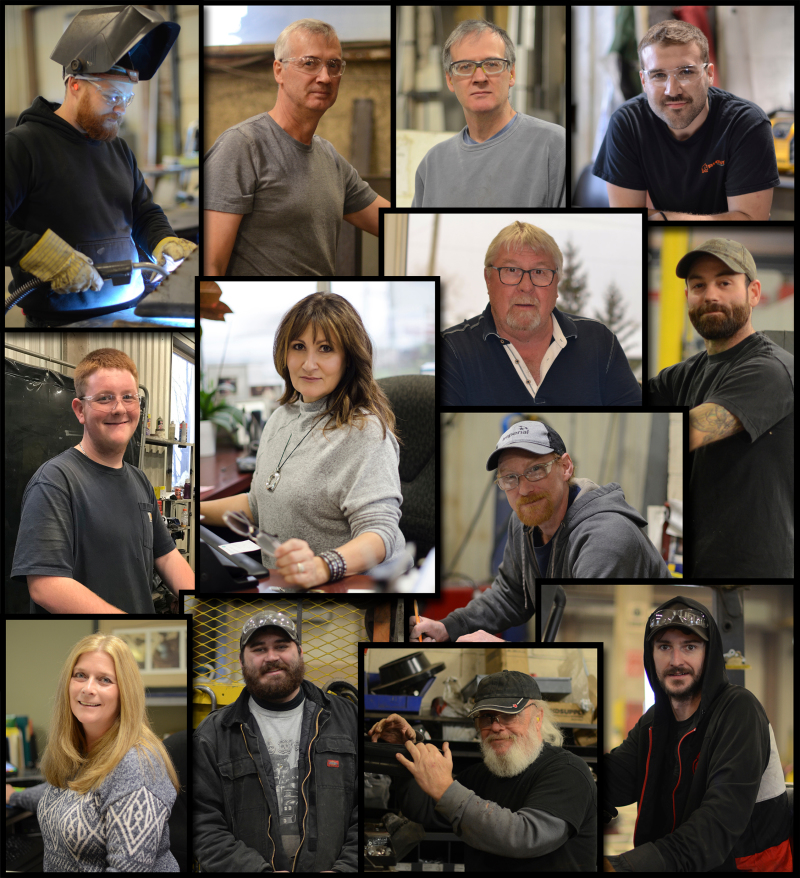 John Duff Limited has been involved with and fabricated a number of interesting projects, including the Vortex Engine which creates man-made tornadoes to drive low speed turbines; a rocket for the X-prize; the Huron House Boys' Home bridge; designing and building the Petrolia Tourism Rolling Cart; and the Sarnia Lambton Chamber of Commerce's 100th Anniversary Polyhedron Time Capsule, to name just a few.
The company has been recognized by the Sarnia Lambton Chamber of Commerce for Outstanding Customer Service and twice for Outstanding Employee Relations. "It's the small things that make for a happy workplace," Duff Cloes explains. "Like simply saying good morning to each other and stopping for a chat to get to know more about the staff or considering the hardship of the work and supplying a freezer full of ice cream during the hot months.
We also bring in catered lunches to go with the prerequisite safety meetings." Because John Duff Limited is a relatively small shop, they have the ability to treat their employees and their spouses to Christmas events in other towns and hold team-building events like axe throwing, bowling, and other fun opportunities that present themselves.
"Our philosophy at John Duff Limited is focused on getting to know our customers as well. We are always creating an atmosphere of competence and camaraderie and an ease of relationships. Coupled with quality work from quality people, that is the goal everyday." For more information, check out their Facebook page or their website, www.johnduff.ca.