The Family Counselling Centre (FCC), established 65 years ago, is a not-for-profit, community-based agency that provides Sarnia-Lambton residents with counselling and support services. "Our mission is to assist, educate and strengthen individuals, families and community through programs, partnerships, and resources," shares Helen Cole, FCC's Business Development & Employee Assistance Coordinator. FCC is funded by United Way of Sarnia-Lambton, the County of Lambton, Sexual Assault/Domestic Assault Treatment Centre, provincial ministries, donations, and fundraisers.
FCC provides counselling services to families, couples, and individuals who are dealing with family difficulties, marital conflict, grief, stress, separation or divorce, anxiety, depression, and anger management. "Our professionally-trained counsellors help individuals and families to improve their level of functioning, their satisfaction with life, and their involvement with interpersonal relationships," explains Don Pitt, FCC's Executive Director. "One in five people will suffer from mental health issues at some point in their life. Family and friends are not always able to be of assistance in these times. A counsellor is a neutral third party who is unbiased and trained to assist when life presents challenges."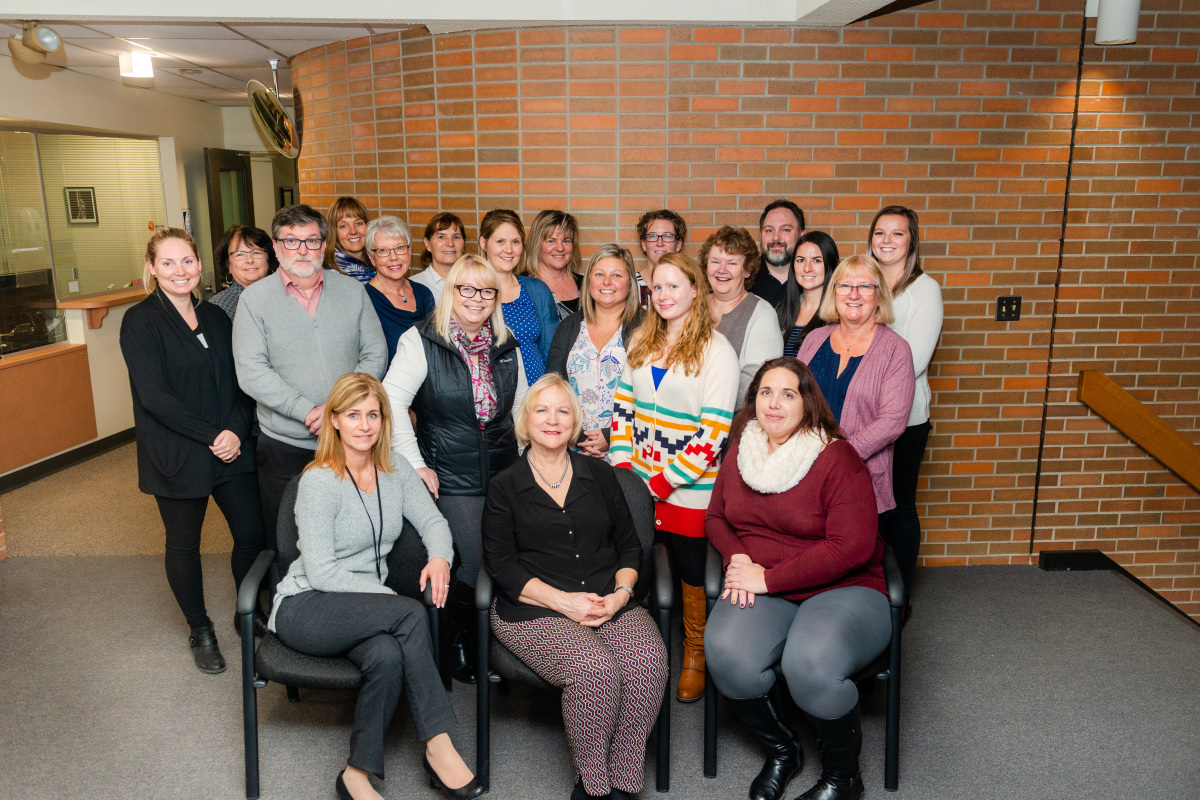 Free, subsidized Employee Assistance and fee-for-service counselling programs and services are available at FCC. "Clients can self-refer, meaning they can call one of our intake workers without a referral from a doctor or other agency. We know it can be difficult to make that call and reach out for help, but our intake workers are trained to navigate callers through the process," shares Pitt. FCC also offers a number of other services and programs. The Brief Trauma Work program provides counselling services to male and female victims of sexual assault up to age 18 and to their families. Kids on the Block provides education to local schools about developmental disabilities, substance abuse, and other topics through the use of life-sized puppets and volunteer puppeteers.
FCC has been operating the United Way-funded Distress Line Sarnia for 45 years and Tel-Check for 35 years. The Distress Line is a free telephone crisis support service for people in Sarnia-Lambton who need reassurance, information, and support. Last year the Distress Line received over 1,600 calls. Tel-Check provides a daily telephone call to seniors and persons with disabilities who live alone. "We offer emotional support and help to ensure the client's safety, reduce social isolation, and help them feel connected to someone in the community," explains Pitt. "Tel-Check calls are made 365 days a year, and calls can last from one minute to 15 minutes. Over 31,000 calls were made last year." Both the Distress Line and Tel-Check rely on a team of volunteers, and FCC is always looking to recruit more from the community.
Juke Box Challenge, a 'name that tune' type of event, is FCC's major annual fundraiser. "We are grateful to the community for supporting this and smaller fundraising events through sponsorships and donations," adds Cole. This year they are grateful to Buttons & Bows for offering proceeds from their 2020 Glitz and Glamour Fashion Show. "We are committed to assisting, educating and strengthening the individuals and families of Sarnia-Lambton." adds Cole.