"Twenty years ago I set out to establish a new outdoor power equipment business, different from the industry norm," says Bart Verge, owner and president of Cutting Edge Power Equipment. "I wanted an upscale retail outlet with premium, high quality products and a supporting service center." Traditionally, outdoor power equipment (OPE) dealers had been repair shops with an area cleared for retail sales and it was difficult to tell where one area started and the other ended. "If you have visited the store, for sales or service, you would agree that this has been accomplished. With the clean, bright, professional presentation of the retail space, you would hardly know there was a repair center out back."
Cutting Edge Power Equipment's Mission Statement is to be, "Committed people providing outstanding products and services that impress our customers and successfully grow our company." Although this statement was not officially developed until after some years of operation, Bart explains that "this level of excellence and commitment was the foundation that we developed through the decision making process and direction of the company from the beginning."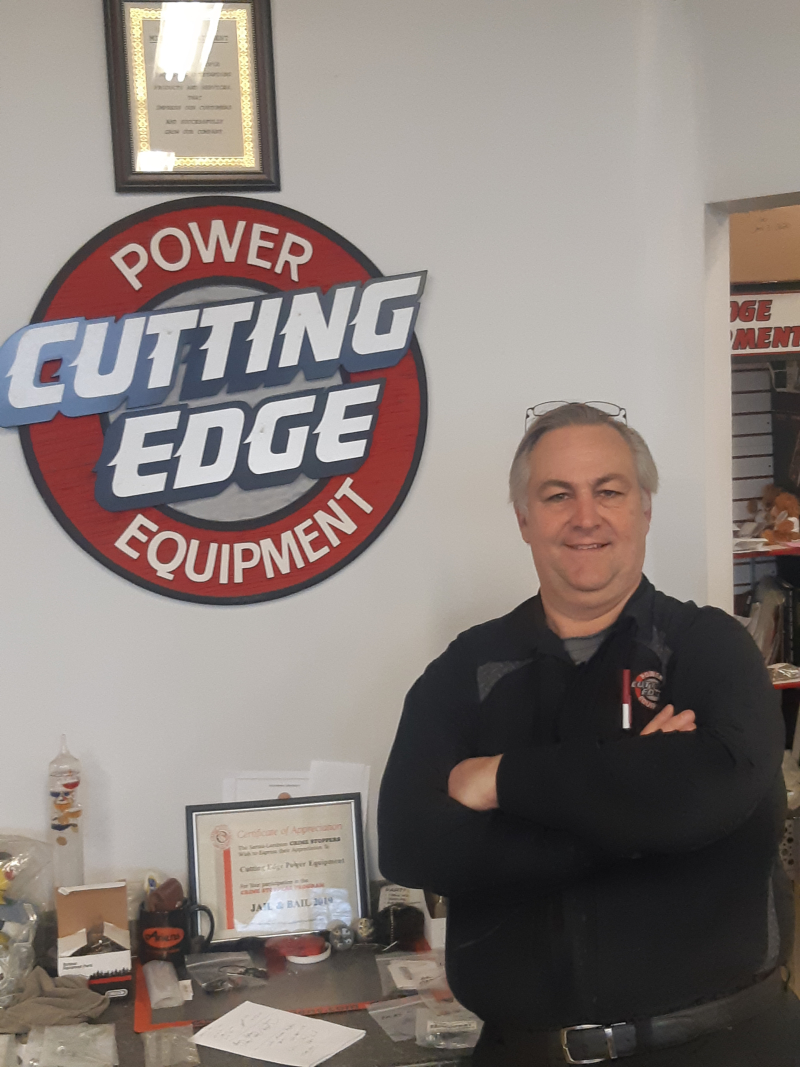 Cutting Edge Power has a vast array of gas- and battery-powered OPE for sale from quality, premium brands like Ariens, Bear Cat, Echo, Gravely and Husqvarna. Bart regularly attends events where manufacturers introduce, promote, and demonstrate their product lines. "There I can try new and competing products and interview manufacturers to ensure that Cutting Edge Power Equipment is providing their customers with outstanding (quality and performance) products."
Cutting Edge Power Equipment has Sarnia's only Master Service Technicians for Briggs & Stratton, Tecumseh and Kohler. They have received the highest recommendation and recognition from the suppliers and manufacturers they deal with. "We are consistently participating in continuing education from OPE manufacturers to be on the cutting edge of technology, servicing tools and techniques," says Bart. "That way, we can provide the most outstanding (efficient, effective and professional) service on our customers' outdoor power equipment."
Many members of the staff are family and have been with Cutting Edge Power Equipment almost since the beginning. "The family-friendly atmosphere when you go in the store makes your visit a pleasant one and the effort the staff make to ensure your purchase decision is the right one for you, surely indicates the staff is committed to impressing their customers."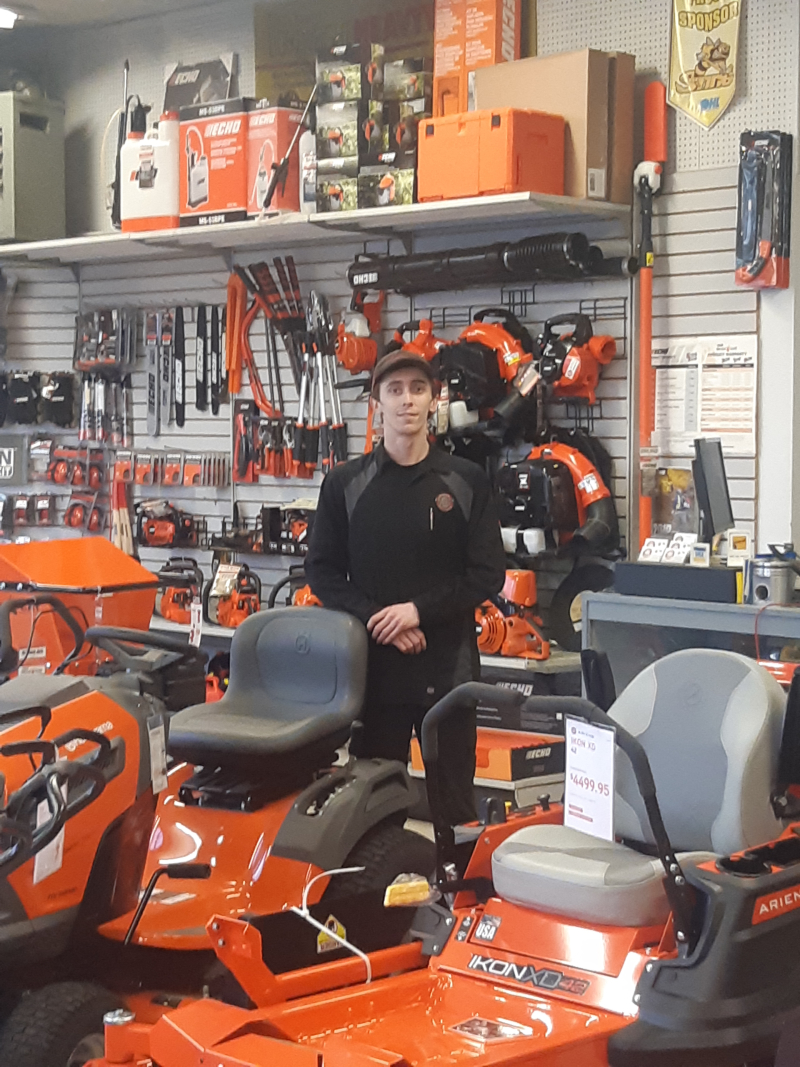 As for success of the company, Bart explains, "Who knew, a process operator from the valley that owned an electric mower and grass trimmer could make it in the gas outdoor power equipment business? I knew. I had learned I could accomplish almost anything with the right education and effort." Subsequently, he achieved Master Technician status from the engine manufacturers of the industry and put his business skills to work. "The real success, though, is being able to provide a living for our families and opportunities for our employees, as well as being able to help out many other causes like the MS Society, Bluewater Health, Sarnia Sturgeons, Sea Cadets and Sarnia Sting, to name a few."