What started out as a little idea has taken on a life of its own for Tracey and Derek Manchester. "We were interested in doing decals," Tracey says. "We started by making stickers for some local hockey teams on a cricket machine that cuts vinyl which you can purchase from Michaels." But the demand quickly outgrew the hobby machine. "About four weeks later we graduated to a 36-inch cutter so we were able to do bigger projects. And began Dynamic Graffix Signs and More.
Their business has continued to grow at a rapid pace. The Manchesters started out working in the basement of their home in Petrolia and have since moved the operation to a building they purchased in Corunna in 2019. They have continued to upgrade their equipment in an effort to grow the business. "At the start, we really didn't have a lot of experience in doing this," Tracey says. "But when we saw how it was growing, that was when we got serious and decided this could be an interesting field to be in. We started with decals and moved on to doing t-shirts as well."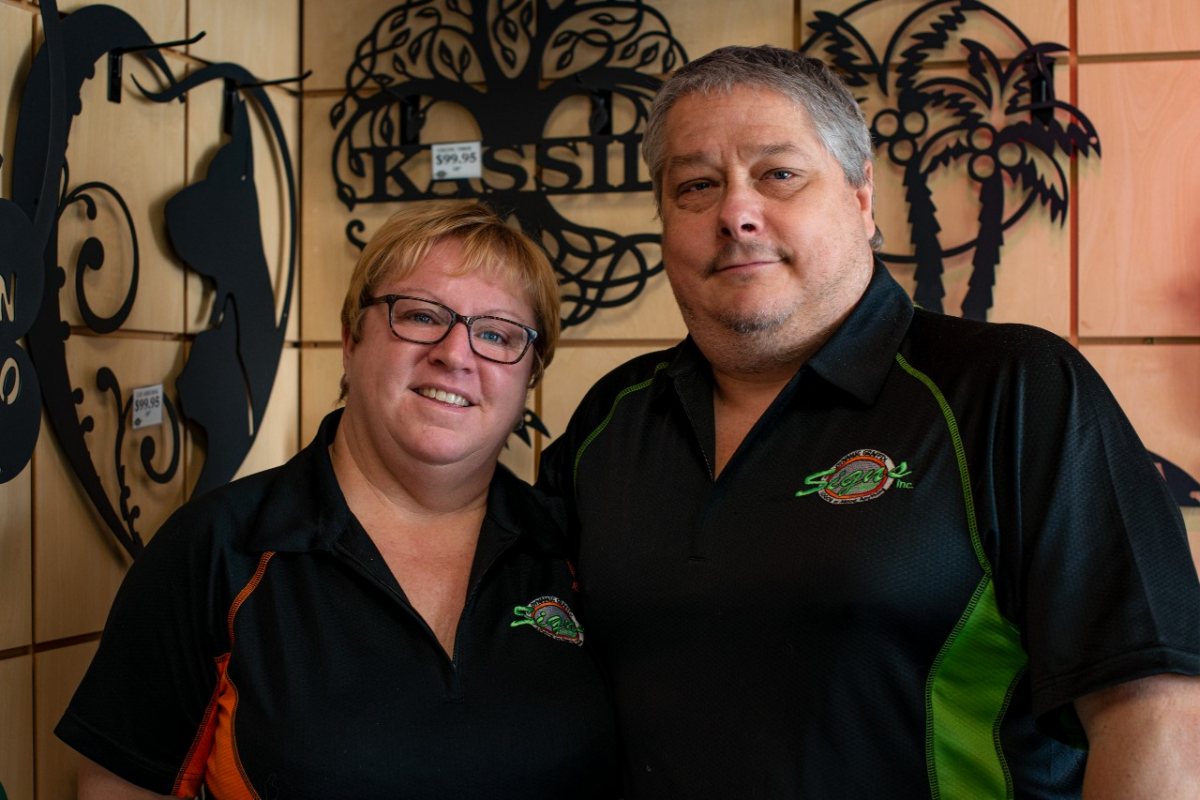 Tracey credits Derek for having the vision to grow Dynamic Graffix from a basement cottage industry to a multifaceted operation. "He saw where this business could go," Tracey says. "In our area, if you were a business looking for a vehicle decal, you had to go to one place. If you wanted clothing, you had to go to another place. Whereas with us, we can do it all at our location. Our slogan is Logos on Almost Everything."
After nailing decals, embroidery and signage, Dynamic Graffix now specializes in metal art fabrication. They create custom-designed artwork, signs, and firepit rings. "One of the biggest things we did was for a lady who lost her pet dog," Tracey says. "She wanted something for her garden to remember him by so we did a piece of art with an image of the type of dog she had, and we customized it to have the dog's name on it and when she saw it, she started to cry because it was something she would always have to remember her pet. She asked if she could hug me because she loved it so much."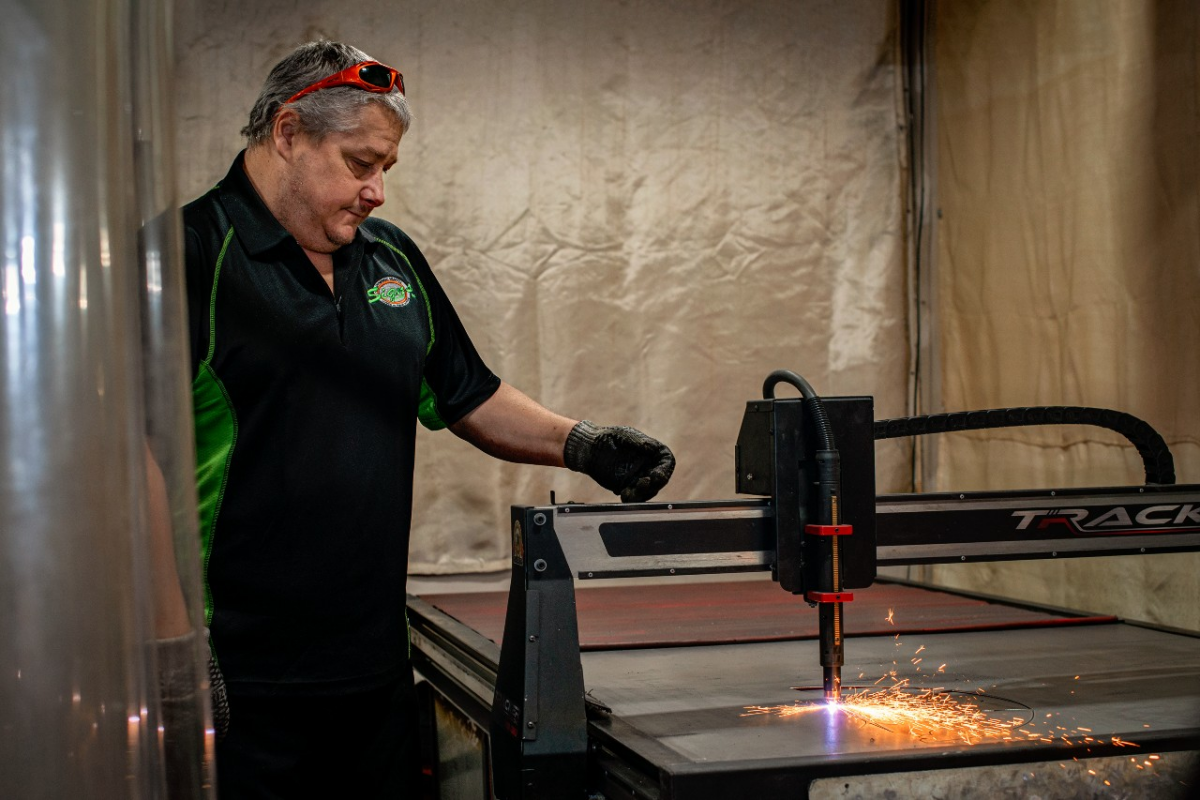 The Manchesters, who now ship their products across Canada, are also especially proud of a hockey-related piece of art they did for a local woman. She boarded New York Islander NHL player, Matt Martin in her home when he played junior hockey in Sarnia. Guess you can say Dynamic Graffix has made it to the big leagues.