Granfondo means big bike ride in Italian. With 1,000 participants from Canada, The United States and Mexico challenged to ride 50, 100 or 150 kilometers, The Bluewater International Granfondo (BIG) certainly lives up to its name. Since the inaugural event in 2016, over $80,000 has been raised in support of furthering education for palliative care staff, making this a BIG event with big impact. The event supports Bluewater Health Palliative Care and St. Joseph's Hospice.
The idea to hold a signature bicycle event in Sarnia-Lambton started to take shape over a cup of coffee. "Jon Palumbo, Kathy Johnson and I were biking indoors one day and afterwards we went for coffee. We had participated in other events, and decided we would put together a local event," explains Ken MacAlpine, one of the event founders. The event is made possible because of the generous sponsorship, especially by local businesses. "BIG is a cycling event for all levels of riders. In 2016, we sold all 500 registration spots. In 2017, we increased to 750 riders and once again sold out. This year we are aiming for 1,000 riders!" says committee member, Jon Palumbo.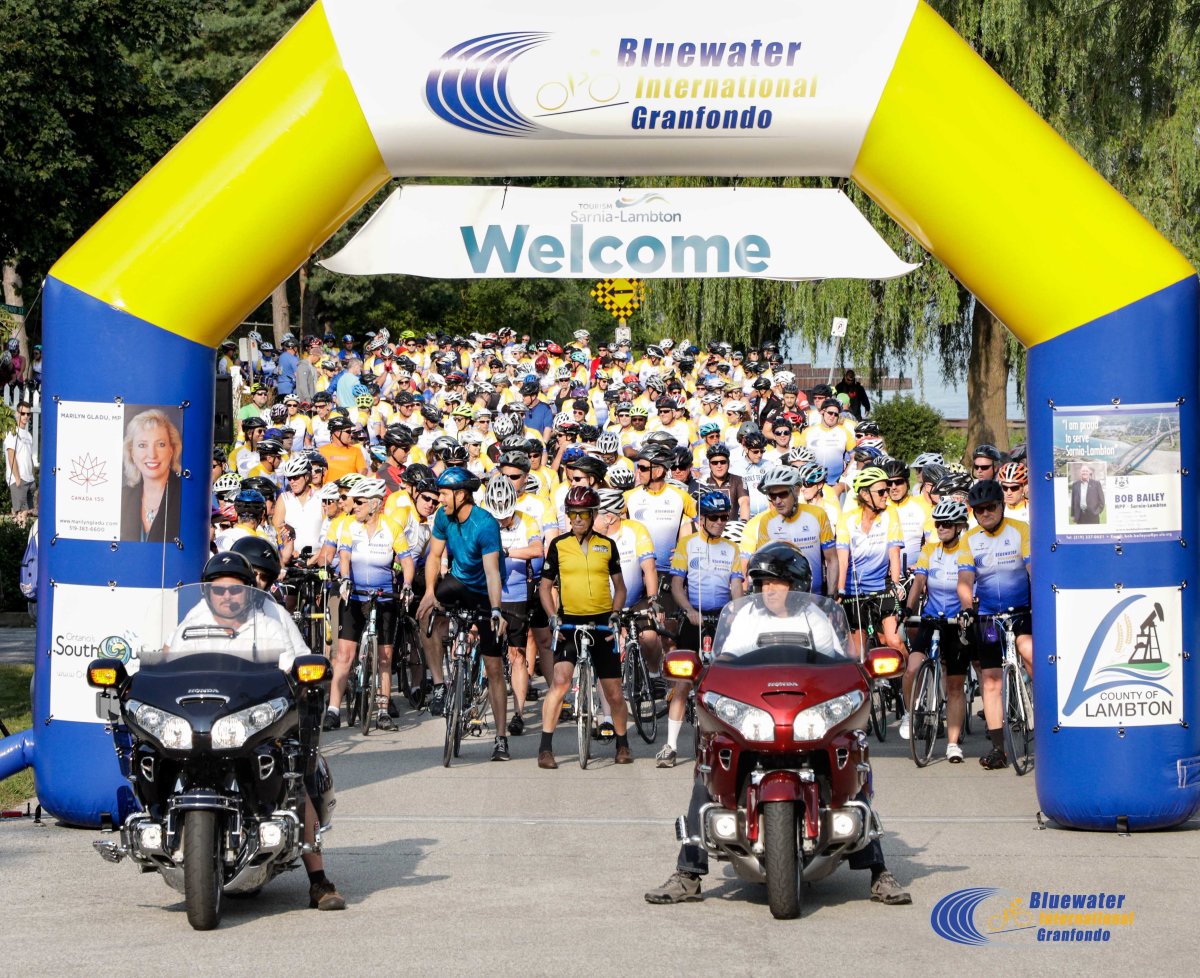 The event is run by a passionate local committee, and assisted by over 200 volunteers. BIG is more than just a bike ride. Keeping with its Italian roots, there is a pasta dinner featuring guest speakers held at the Sarnia Dante Club on the eve of the event. In 2018, Alex Steida will address the crowd. Steida was the first North American to wear the Yellow Jersey in the Tour De France. Starting and finishing at Mike Weir park, cyclists choose between three routes. They utilize timed sections which prevent chaotic starts, but still allows all riders to receive a competition time. Riders regroup with friends upon completion. "When finished, riders can cool off with a refreshing swim in Lake Huron, enjoy a well-deserved beer or refreshment along with very tasty food, while relaxing to live music courtesy of Offsite Impact," says Palumbo.
Local cyclists participate in the event as well as cyclists from outside the area. "We are proud to showcase the beautiful shores of Lake Huron combined with the quiet country roads of Sarnia-Lambton," says MacAlpine. BIG is part personal challenge and part serious competition. "A new addition for 2018 is The Ontario First Responder Road Cycling Championship which brings teams representing Fire, Police and EMS together in friendly competition," says Palumbo.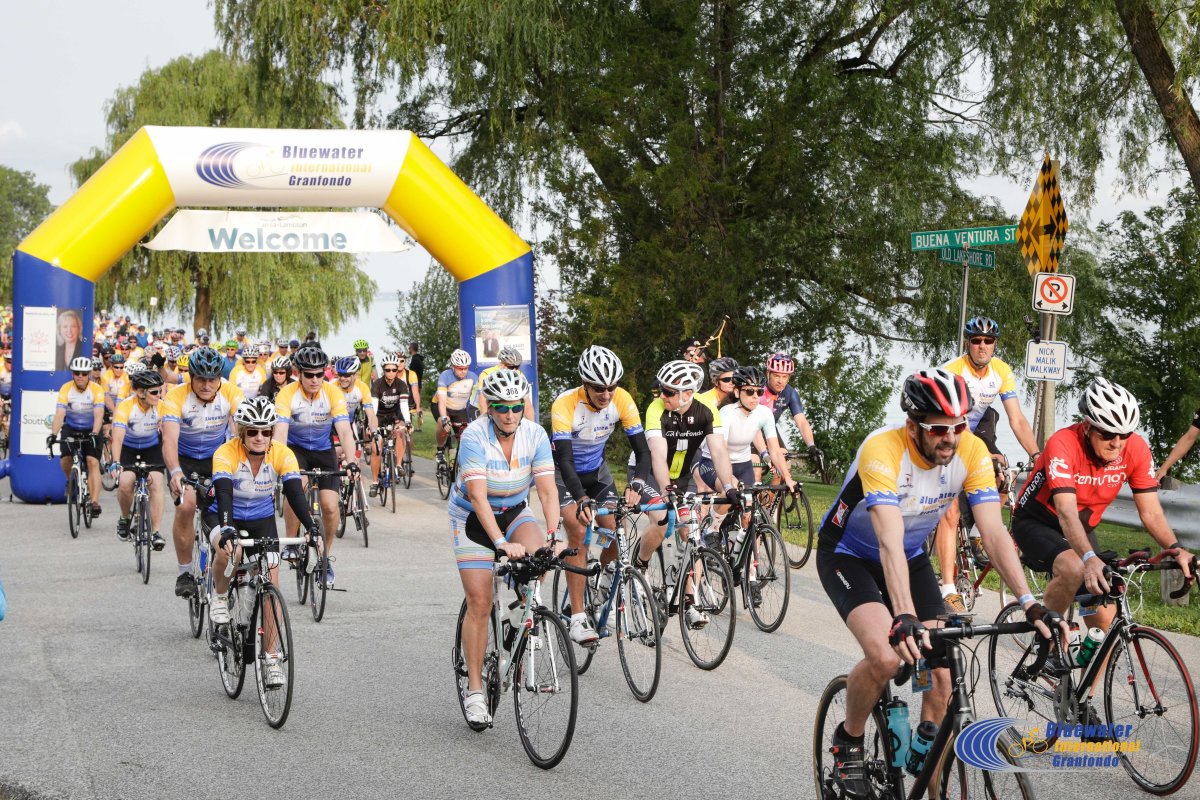 To help train for the event, they offer 12-weekly training rides. "We have five groups in five different levels. We have a lot of experienced cyclists as guides, taking each group," explains MacAlpine. There are also educational sessions covering topics like bike maintenance and safety. Last year there were over 100 people participating in the training rides. Many of the participants tried the 50k in 2016, and when they came back in 2017 they attempted the 100k. "These rides built confidence, improved riding skills and created great comradery."