Peter Sparks started at the bottom and worked his way right up to the top as owner of All Seasons Trophies (AST). "The business opened in Sarnia in 1975 and I started working there in 1999," Peter says. "Then I purchased the business in 2007."
Peter claims he didn't originally have designs on buying the business; it just kind of unfolded that way. "I was 15 when I started at AST," Peter says. "It was kind of like pulling back the curtain on the Wizard because I played a lot of sports when I was young and I was lucky enough to win awards and get engraved gifts, but I never knew how they were made. I figured they were produced in some massive factory in the big cities and then to come to a small operation in a medium-sized city and see they were pumping out hundreds and thousands of awards was really cool."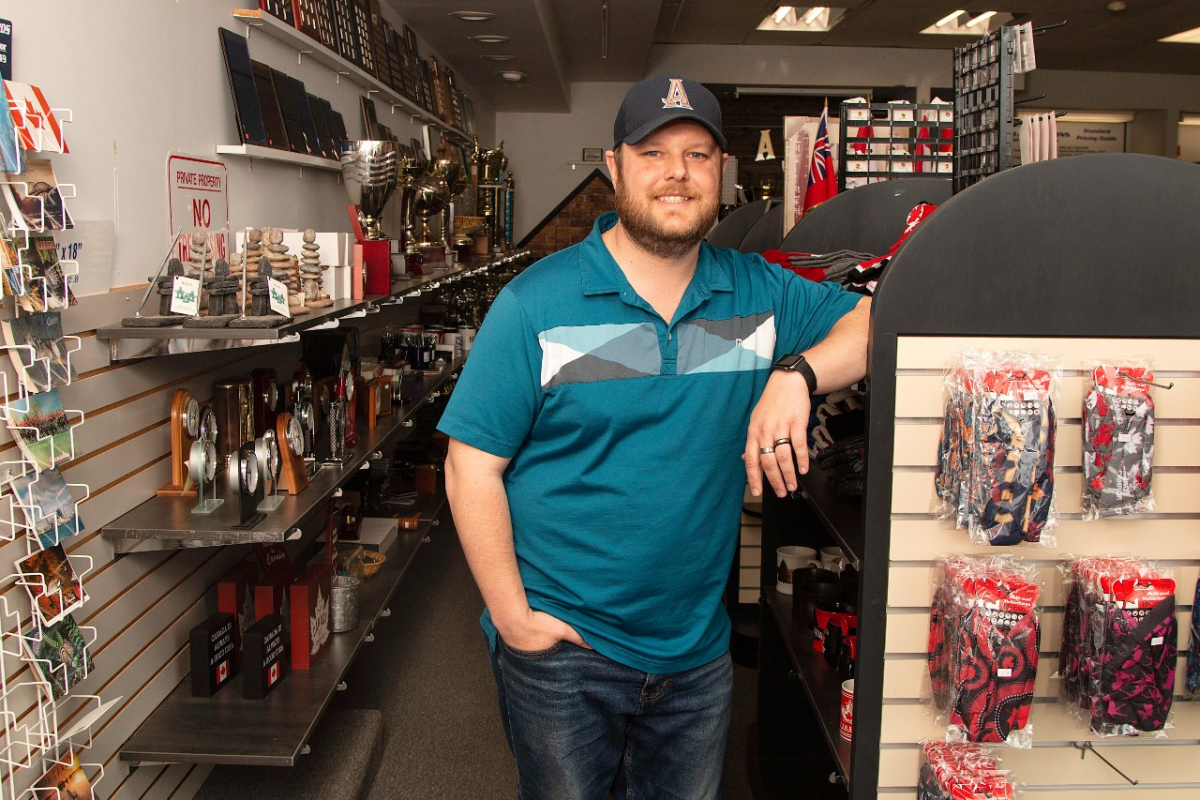 Starting at the bottom of the ladder provided Peter with a solid foundation for learning the trophy business. "I would come in and they would have lots of manual jobs for me," Peter recalls. "This was back in the days when trophies had to be screwed and twisted together. It taught me a lot about being precise, but also about being quick. You had to make sure things were centred and straight." Peter learned another trick that pretty much guaranteed his employment at AST – he started dating owner Geoff Perdeaux's daughter, Linda. She became his "trophy wife" after they graduated university.
Following university, Peter took a job in retail and when his in-laws decided to retire, he and Linda stepped up and bought AST. "I had a couple of years of retail sales under my belt and I figured I could handle the daily responsibilities of the shop," Peter says. "They had a price in their head that anybody who bought the shop was going to pay so we agreed to it and that was that."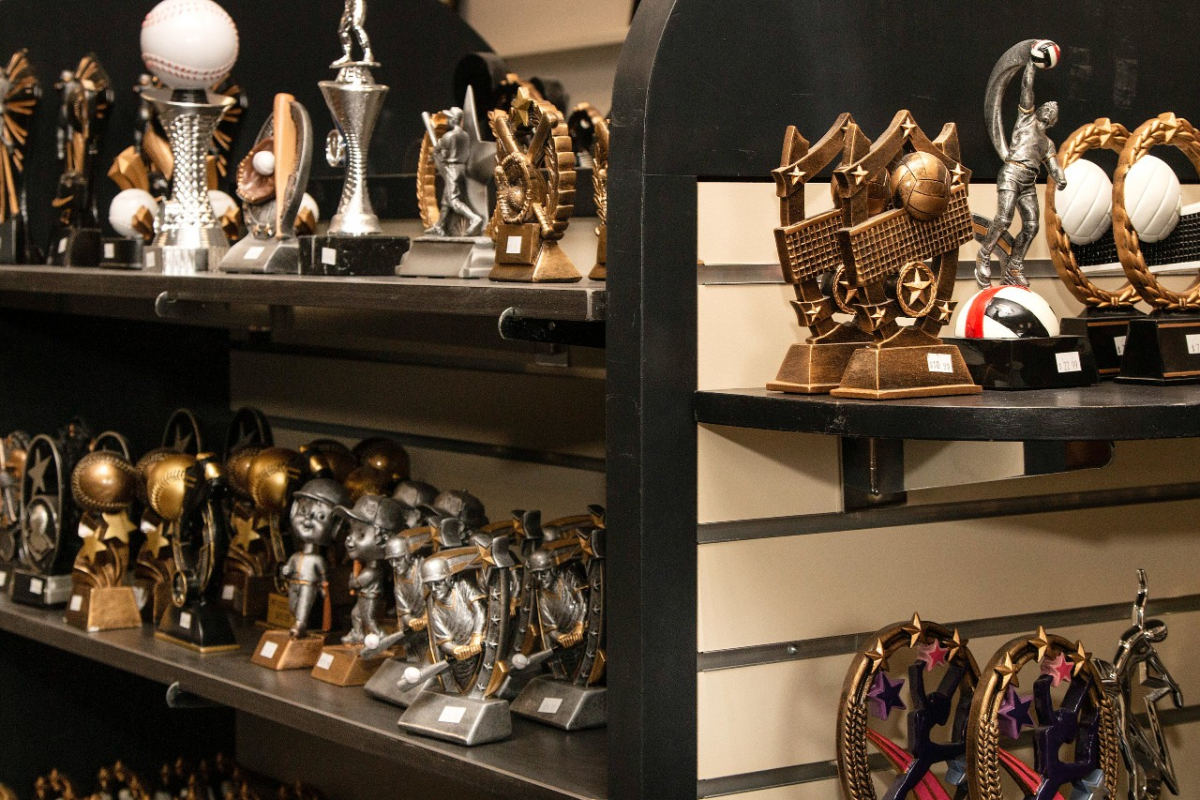 Peter says his number one goal upon buying AST was to continue the great service his father-in-law had provided Sarnia-Lambton for so many years. "Number two was to take the foundation the previous ownership had established and keep it moving forward," Peter says. "I think I breathed new life into the operation by expanding what we have to offer and updating some technology that was a little dated. The best decision I made was to stay current with the technologies that have allowed us to do different, in-demand jobs and not just awards."
AST produces awards, signs and banners, flags, promotional products, identification products, giftware, and rubber stamps. "People see the name All Seasons Trophies and think that's all we do," Peter says. "A lot of our industrial customers didn't realize we could make metal cable tags and make them quickly, reasonably priced, and by the thousands. We have the technology, software, and manpower to do many things." Peter says it thrills him to bring joy to people's lives. "Whatever we send out the door is going to spread joy to people," he says.