Tammy Vandenheuvel admits that even now, some 25 years after she and her husband Gary first opened the doors to Preferred Towing, the ringing of a phone at the company's Indian Road South headquarters comes with a sense of uncertainty. "We never really know what's on the other end of the phone, but we offer a sense of comfort in the sense that we've got things taken care of for the person who's calling."
That confidence is something that the Vandenheuvels have built upon almost every day since they launched the company in 1991, a family business that has retained that characteristic. "Our people, anybody who's in this office that has an attachment to us, is family, no matter what," says Gary. Preferred Towing's evolution into the industry leader it is today is a story that continues to be written, even now as it has become the area's only full-service heavy duty towing and recovery firm. Their story has even been featured on the Discovery Channel TV show—Heavy Rescue: 401. "We look at our participation, which happened as the result of the producers coming to us, not us looking for the attention, as an opportunity to educate the public as to what impact the industry has on the safety of the motoring public," says Gary. "We're proud of what we do and I think it shows."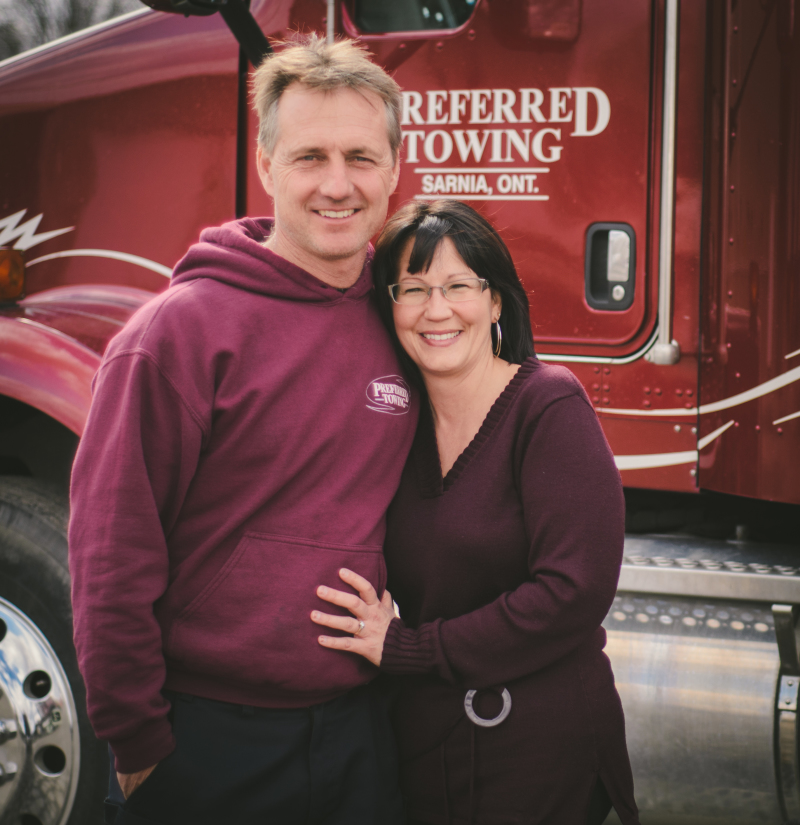 Tammy says the story of Preferred Towing is one of persistence and of slow and steady growth. "We began very small," she says, recalling the early days when her husband was a mechanic and the firm was set up out of the apartment the couple rented. "We had an answering service and drivers would be paged out and they would have a truck at their home and would get dispatched." A couple of moves later, the firm is located on Indian Road South, not far from Highway 40 and its connection to Highway 402 and points east. Preferred Towing has a full complement of equipment, ready to handle virtually any situation, including traditional towing, ditch pulling and extraction, trailer towing and float services.
Tammy still remembers a situation that she says framed everything they've done since. "We got towed once when we were teenagers and the tow truck was very greasy and dirty. Years later, I knew that was never going to be the experience our customers would have. If we're going to do this, we're going to do it right."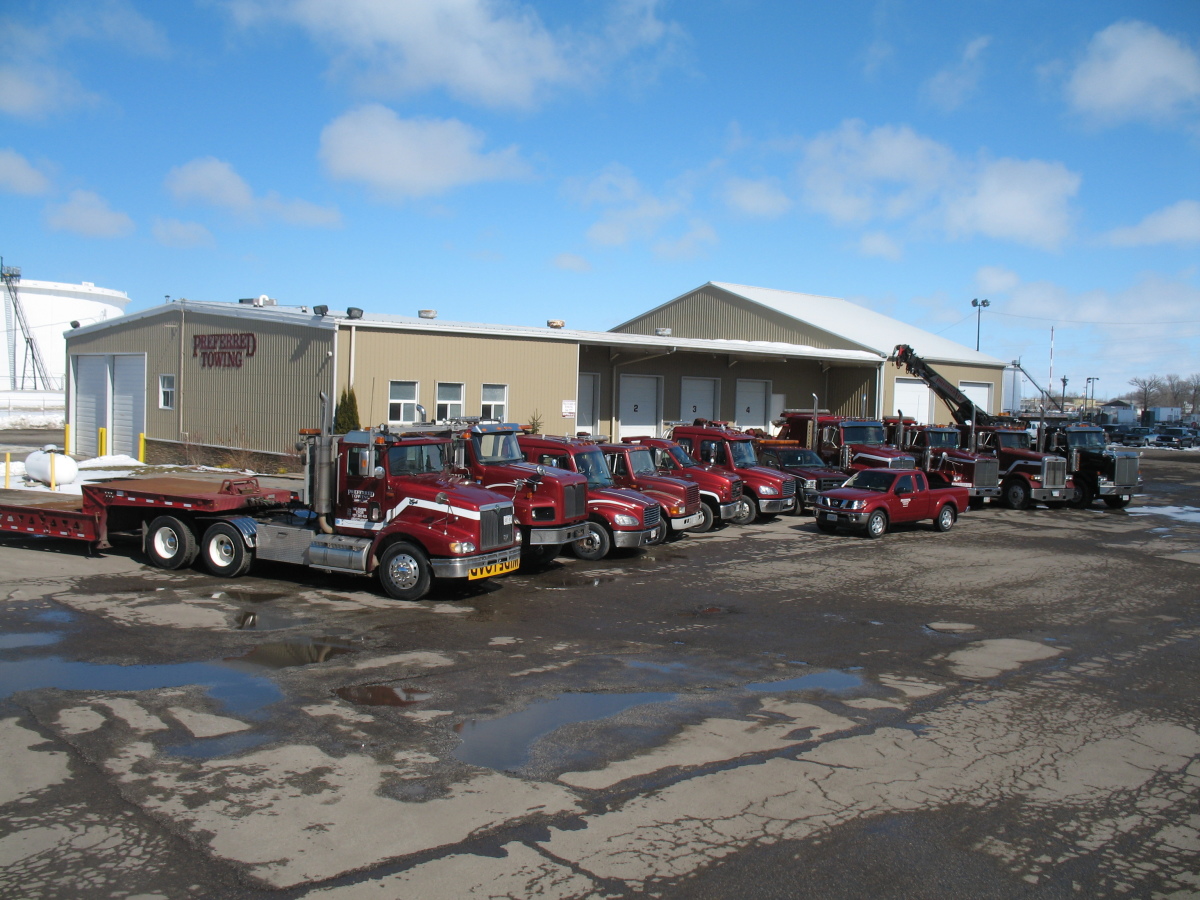 Preferred Towing is known for its community service, including providing training to firefighters in how to handle a complex wreck where the speed of freeing a trapped victim can mean the difference between life and death. "That's something that's always free," notes Tammy. "But it's because the community has helped us get to where we are that we remain focused on helping out. We think it's important to build and maintain those relationships, knowing how important it is to help one another. Those are the kind of things that set us apart, that make us unique."