Matheson's Glass, Screen, Window & Door was started in 1954 as a hardware business. If you grew up playing hockey in the area, you were probably a customer of theirs. "I remember going there to get my skates sharpened and we would always buy a couple of sticks for the season as well," says customer Tom Fisher. The business was purchased by the Ross family in 1986. In 2002, they exited the hardware business to specialize in glass and screen repair. The Gelinas family bought the business in 2004 and started to offer additional services. The company is currently owned by Kevin Gelinas and his son, Steve.
They are located at 134 East Street North. Two years ago, they built a new showroom and shop; the original hardware store was located in a building to the north of the current location. "We used to have the store and a separate storage location. Now everything is under one roof," says Steve. Both he and his father have always been hands-on construction guys. "I learned a lot from my Dad growing up. He was skilled at a lot of different things," he explains. After purchasing the business, they started selling and installing new windows and doors, eavestroughs, soffits, facia and siding. They sell Dashwood Windows which are made in Canada. The company started in 1928 and is located just outside of London. "They are the oldest window manufacturer in Ontario and they produce a great product."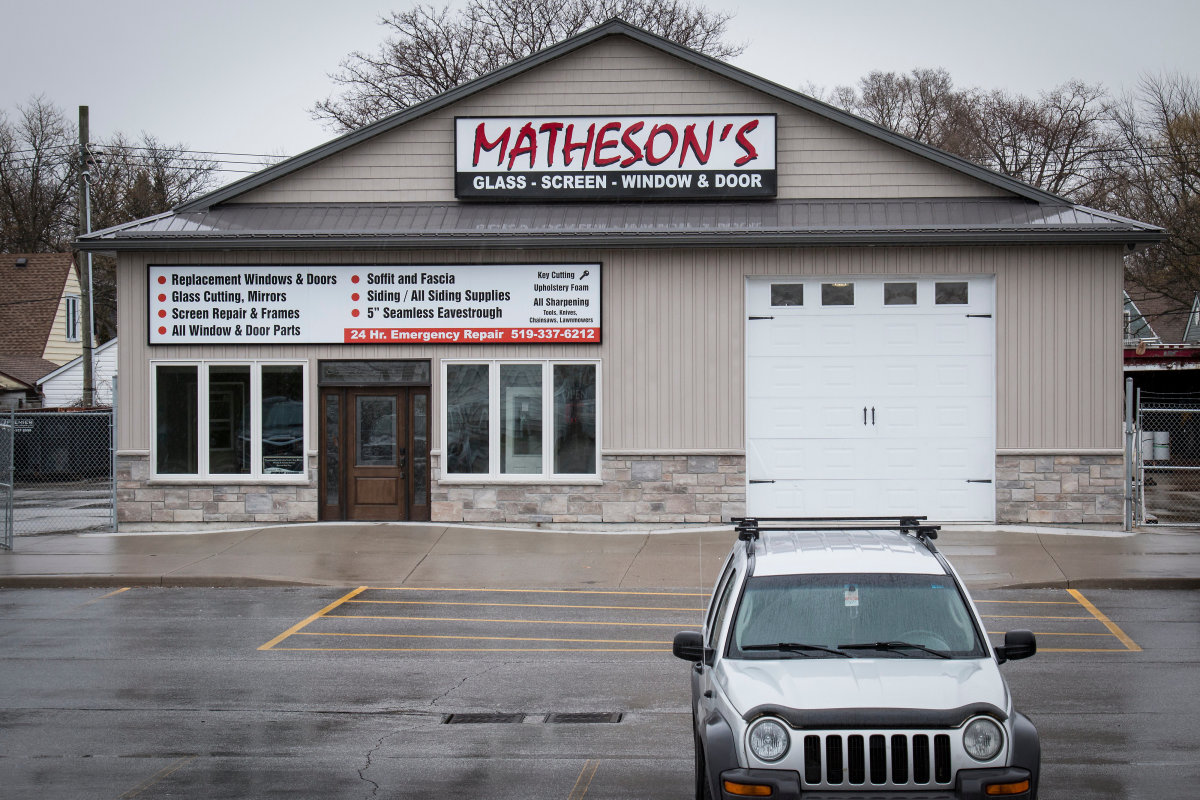 During the first few years of ownership, they marketed the company to ensure people knew they did on-site calls and they expanded their products and services. "We can do any work that's associated with the exterior of a house. If you are looking to make any improvements, we can help," says Steve. David Mills works full-time in the shop. "David has been instrumental in helping me grow the business. He treats it like it's his own company. We really appreciate his dedication to the business." The staff have all the proper safety training and they offer a lifetime warranty on all workmanship. They offer free estimates at your home or business.
The business has grown to nine employees and several trucks. "We have three crews out doing installs every day. Each crew specializes in what they do." Installing windows has kept the business busy over the winter months, usually a slower time of year. "Since November of 2016, we have installed over 1,500 windows," says Steve. The strong group of staff has allowed Steve some time to pursue a passion of his. When he isn't installing windows, he is involved in the snow cross circuit; he races for Team Matheson's & Gelinas. In the past he couldn't step away from the business. "This was the first year that I participated in all nine races. It's a great time and a nice stress reliever," he explains. "I've really enjoyed taking part in these events, but I'm looking forward to another busy season of windows and doors."