Timing is everything. Three weeks after opening Red & Ko, COVID-19 hit, so owners Steph Purdy-Hopko and Mike Hopko decided to shut the doors temporarily. "Technically, we didn't have to close, but there was so much uncertainty, and nobody knew what was happening," Steph says. So the husband and wife duo decided to shut down for a few weeks and complete more projects before opening their doors again. "With the break, we were able to take what we learned in the first three weeks and sit down and put some processes in place and create a few more Sammies (aka sandwiches)."
Red & Ko is a take-out-only sandwich shop located in Point Edward, Ont. It is touted as a place to enjoy something different and fun. "We don't do traditional sandwiches," says Hopko. Instead, Red & Ko has become known for their creative take on classic favourites. "We are all about the and - it's not ham and cheese with mustard; it's ham, turkey and Havarti cheese with roasted red pepper and bacon mayo."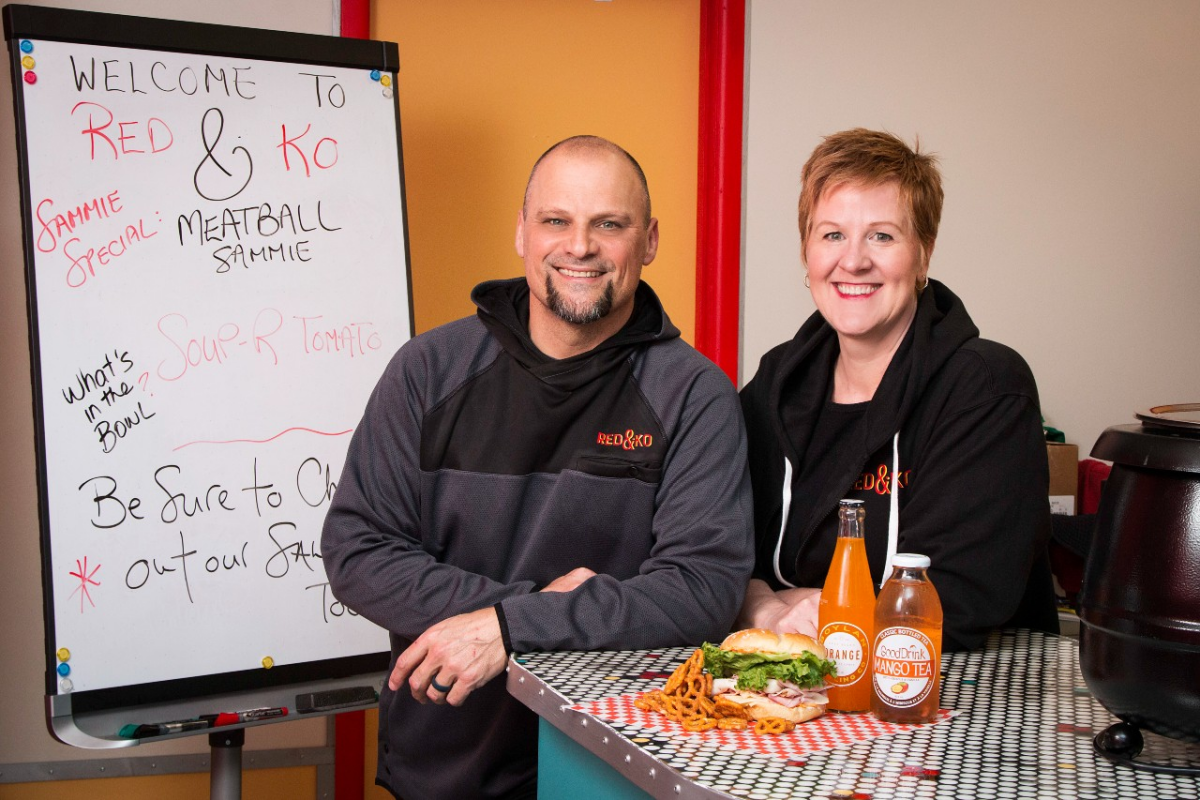 Steph was no stranger to the food industry and for many years prior to opening Red & Ko, she ran her family's fish and chip business. The idea for sandwiches was sparked by an experience Purdy had while working in the fish business. There was a great deal of demand for something not deep-fried, so in conjunction with a chef friend, she created The Great Lakes Sandwich. Purdy continues to return to her fish roots with The Pick-wich Sammie Special; Red & Ko's take on a pickerel sandwich.
So how exactly did they come up with the name Red & Ko? While visiting friends, Mike suggested they do some brainstorming. "We started throwing ideas out, and Mike came up with Red & Ko. I'm a Redhead, so that's where the Red came from, our 18-year-old is Andi, so that's the ampersand, and Mike's surname is Hopko, so he's the Ko."
The couple's original vision for Red & Ko was to have a constantly rotating menu. However, shortly after opening, people quickly determined what their favourites were, so they decided on a roster of seven main sandwiches. Every Thursday and Friday, there is a different "Sammie Special". Then on Saturdays, they serve All-Day Breakfast Sammies. While they don't have a "signature sandwich," their top seller is a Turkey and Prosciutto Panini. It is pressed on a focaccia bun, enhanced with a hint of garlic jam, provolone cheese, and roasted red peppers. Their signature side, seasoned pretzel snacks, have quickly developed a huge following. The perfect addition to a sandwich, people come in and buy them buy the bucket to snack on well after their lunch is done.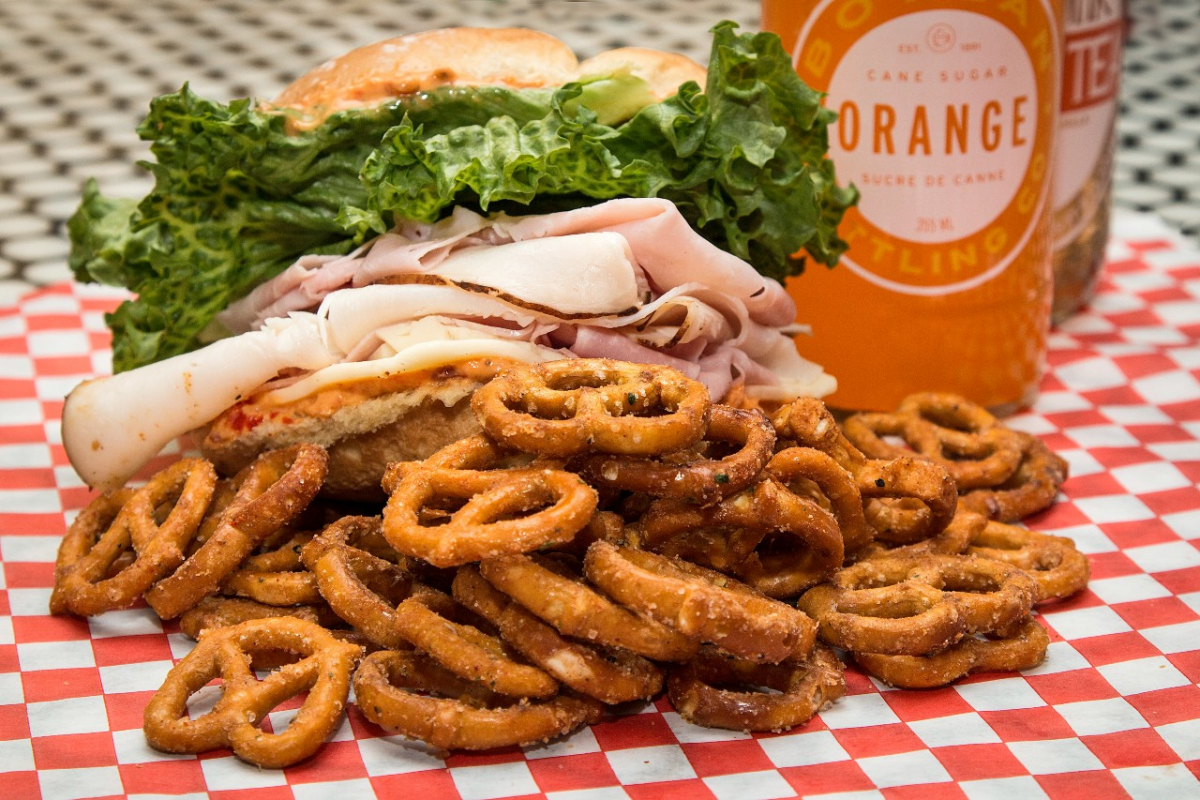 Running Red & Ko offers Steph and Mike a chance to connect with people over food. They love meeting fellow, self-proclaimed foodies. Steph especially enjoys tapping into her creative side, and she finds it very rewarding. "The payoff is when you see and hear people become as passionate about something as you are."