Medley's Kitchens & Blinds is a Sarnia-based family affair that stretches well beyond simply combining the surnames of the two owners. The truth is, Rodney James Medwid and Kendra Petley were born into the business. "I am 38 years old and I have been doing kitchens for almost 25 years," says Rodney. "My mom was an assistant salesperson and my aunt was an accountant for a kitchen company so I started working in the warehouse, graduated to the repair shop, went out on service calls and finally got my feet wet dealing with clients, trying to fix their kitchens to meet their dreams." Later he began to help with installation and design and now he can build a kitchen from start to finish as one person.
Rodney and Kendra moved home to Sarnia from Calgary in 2016 and expanded the business to include blinds. "It was a natural fit. My dad and stepmom ran a blinds business called Blind Attractions since before I was born," Kendra says. They took over the business when they moved to the area and expanded in 2020. "One of the positives to come out of the pandemic was me being able to take the lead role in selling blinds. We converted our sunroom into a showroom for blinds." Kendra took on a larger role in the company once the pandemic hit because her beauty business, Lalology Beauty, was under mandatory closure due to COVID-19 restrictions.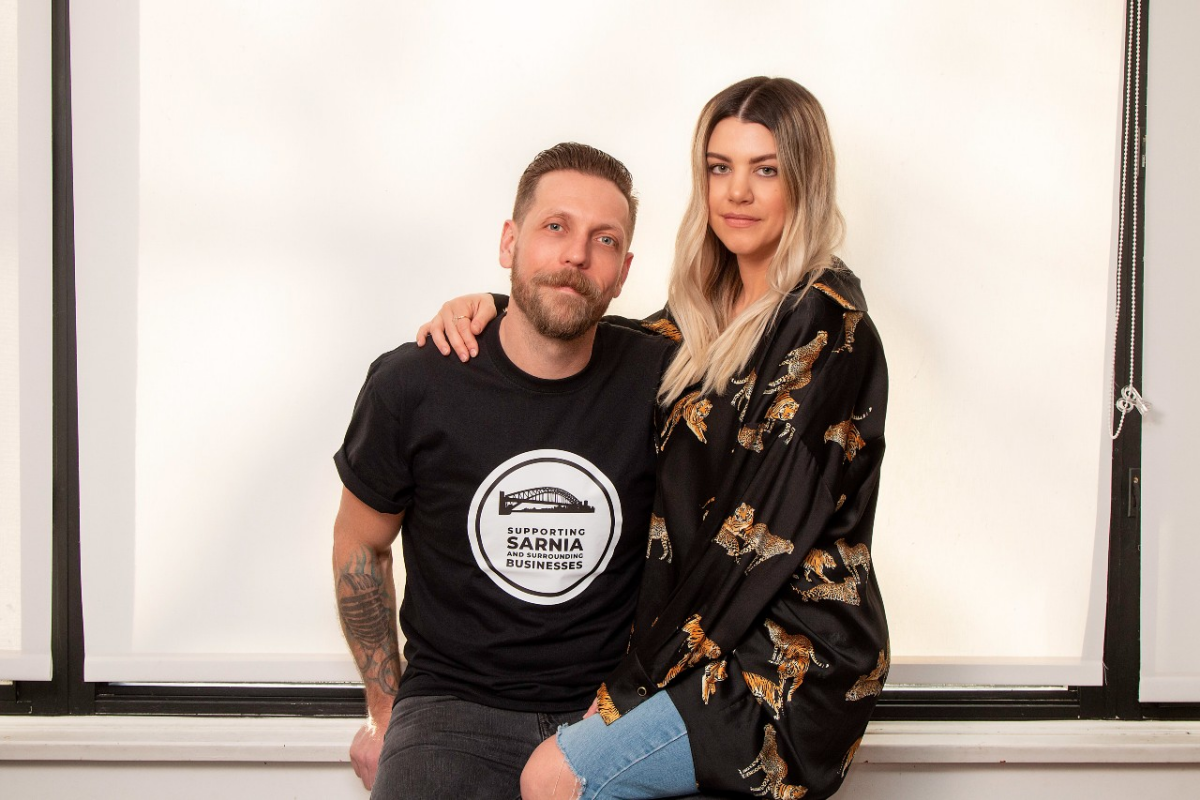 What makes Medley's Kitchens unique is the fact Rodney and Kendra both do virtual consultations. "I decided when I started this business that all of my quoting and conversations would be virtual first," explains Rodney. "That really helped when the pandemic started because I already had my system in place and was able to have a COVID-friendly consultation with people with regard to what they were looking for and the pricing." When people message them, they have an automatic response that tells them to take pictures and send them along with rough measurements and then they do a virtual quote. "Our system makes it convenient for the customer because you're not wasting time."
Trying to plan jobs and finding out exactly what people want from the get-go is so important. "That is why I use Pinterest as my showroom. I don't have a traditional kitchen shop where clients can see four or five styles of kitchens. Pinterest has thousands of kitchen styles and you can pick one that I can build." Most of their business is kitchen respray and modifications. "I use a gravity feed sprayer instead of brushing or rolling it," Rodney says. "I spray it to get that brand-new look with a nice finish."
When Rodney isn't working on kitchens, he can be found creating music in his home studio. A gifted singer-songwriter, Rodney's music can be heard on Spotify under King Brix. In keeping with tradition, the name is derived from the couple's two sons, Kingsley, 9, and Brixton, 2.