Angela Sekeris just wanted to make a difference. She certainly has thanks to her Totes of Hope initiative. "We started seven years ago on Valentine's Day," Angela says. "I lost my husband Rob to cancer nine years ago on Dec. 29 so it was coming up on the second Valentine's Day since we lost him and I wanted to do something that would make a difference."
When Rob was going through chemo, each night before treatment Angela would gather up a bag full of stuff because it isn't uncommon for patients to spend the whole day there. "All the items I'd pack for Rob have made their way into the totes, along with some personal belongings to help pass the time." Angela realized that having a bag with all these items would help the warriors fighting cancer, as well as help their caregivers have one less thing to think about. "I had hoped to make it even just a tiny bit easier, providing not only items that would comfort them physically but also emotionally. As the feedback started coming in from recipients and their families, they shared how much it meant knowing that someone out there, who they didn't even know, cared about them and was in their corner."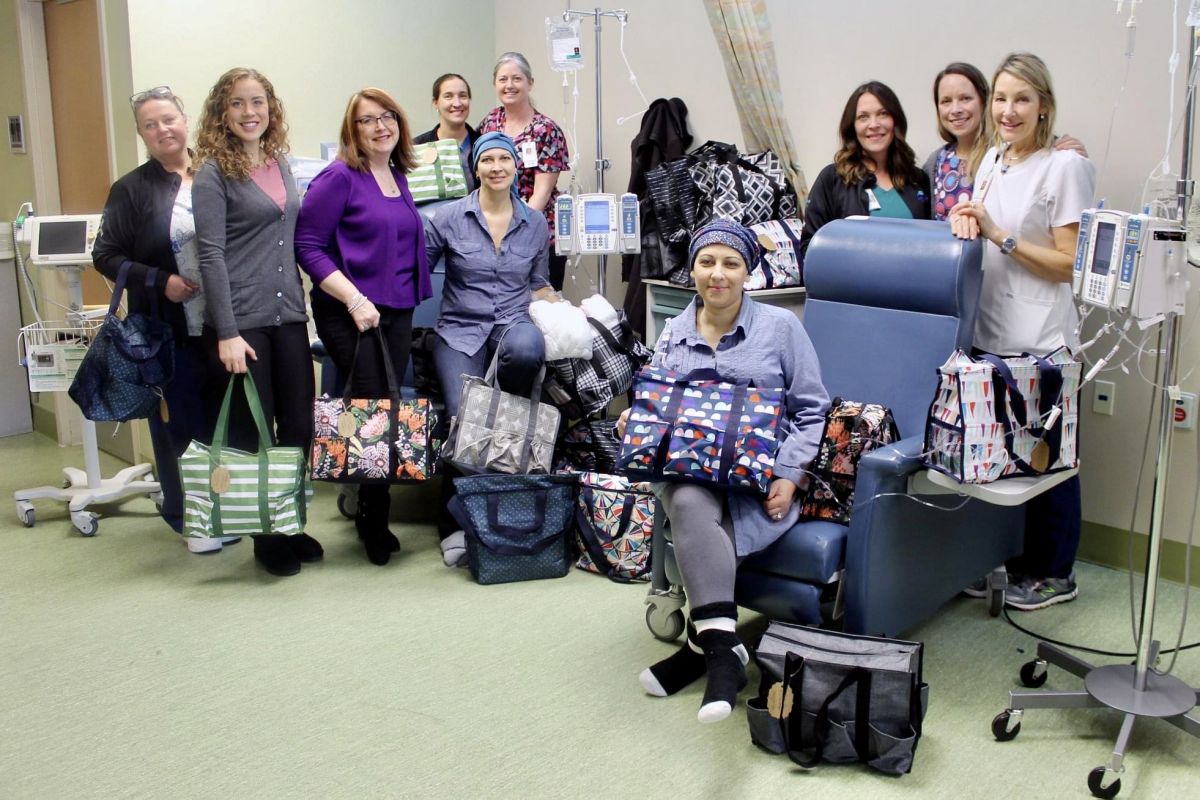 Angela, along with her friend Diane Lebreton and daughter Emily Edwards, pack the bags with a warm blanket, hand lotion, lipchap, hand sanitizer, a notepad, and pen as well as mints because chemotherapy is known to cause dry mouth.
To date, Totes of Hope has provided more than 900 bags to cancer patients in seven years. "For the first few years, only my customers at Thirty-One helped sponsor bags," Angela says. Then three years ago Emily began the Totes of Hope Facebook page. This helped spread the word and create additional support as the need for the bags grew. Totes of Hope went from providing 75-100 bags a year to in 2021 building and distributing over 200 bags.
"Each bag gets a donation tag so a person can sponsor it for $35. I am the person who initiated and maintains it, but I couldn't do it without the support of the nurses that work at the cancer clinic or the community members that have helped." Anyone interested in donating to the cause can do so at the Blue Water Health Foundation website (select Totes of Hope from the drop-down menu) or through their Just Giving Page. While it is a lot of work for Angela, who is a full-time nurse specialist at Blue Water, there is payback. "I have had people say to me, 'On the worst day of my life it was a little bit of sunshine.' "