The Caudle family opened Ice Cream Galore in 1977 at 105 St. Clair Street in Point Edward. Holly Howell lived next door to the Caudles and worked at the ice cream shop every summer throughout high school. In 2007, Howell learned that the ice cream shop, variety store, and historic building housing them were for sale. "My husband, Andrew, and I were living in London with our three month old baby, and we really wanted to move home to Sarnia. I was a nurse and loved it, but when given the choice between nursing or ice cream, the latter sounded like so much fun." The Howells purchased the building and businesses and soon after moved into the apartment above the ice cream shop.
Howell was a supervisor at Ice Cream Galore during her high school years so she had experience training staff and making the specialty cakes and desserts. What she didn't know about running an ice cream shop, she learned on the go. In 2016, the Howells decided to close Wick's Variety, a staple in Point Edward for almost forty years. "This was such a difficult decision for Andrew and I, but the variety store business had really changed over the years and it was no longer viable. We decided to expand Ice Cream Galore into the variety store space. It was a risk, but one that has paid off." The Howells removed the wall separating the variety store and ice cream shop, and then completely renovated the new space which now includes seating for 40 customers, a public washroom and office space. "The seating area allows customers a place to sit and enjoy their ice cream, even on a really hot or rainy day."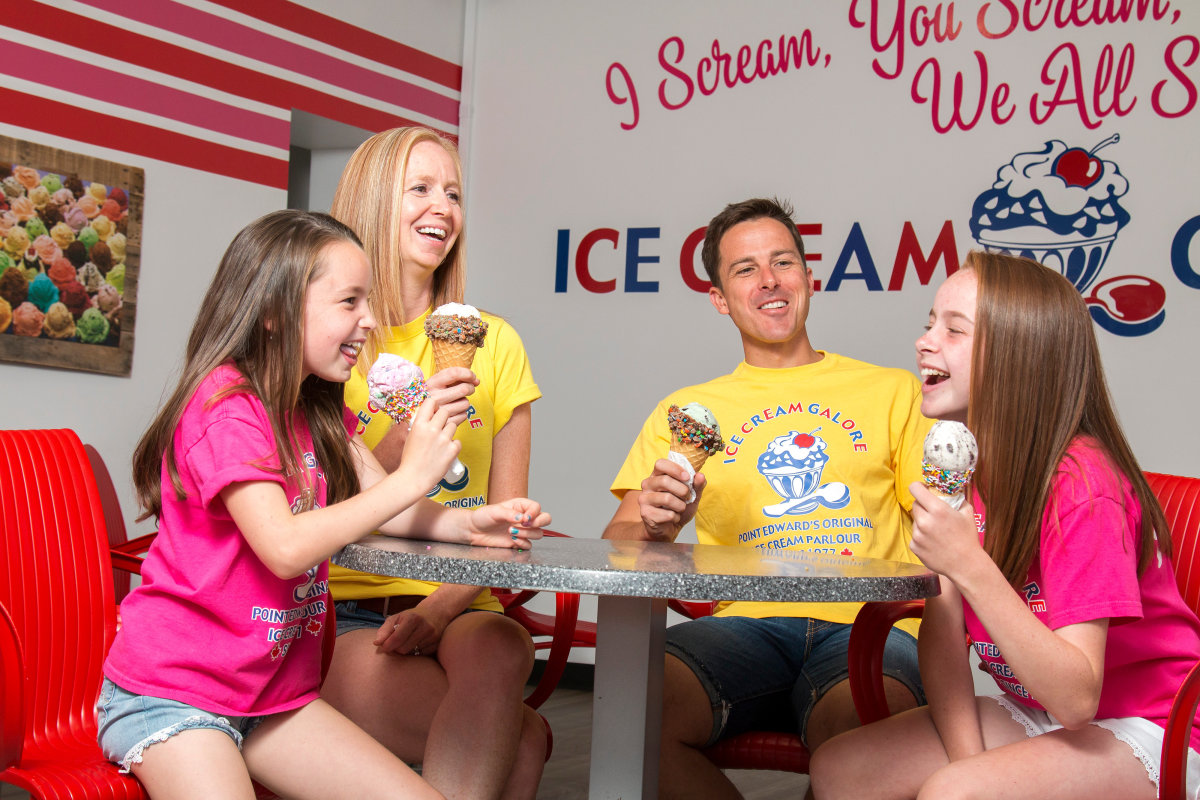 Ice Cream Galore offers 50 flavors of premium ice cream, frozen yogurt with real fruit, sundaes, milkshakes, funnel cakes, and personalized ice cream sandwiches. "Scooped ice cream is our best seller, and Chocolate Peanut Butter Cup and Pralines & Cream are our two most popular flavours. Our waffle cones are delicious and made fresh daily." Custom specialty cakes and pies can also be ordered.
Open from April until October, Ice Cream Galore employs between 17 and 20 students seasonally. "For most of the students I hire, this is their first job, and they typically stay with me throughout high school and into university. It works out well for both of us because the students know there is a job here for them, and I have experienced staff returning year after year." Staff are trained to serve ice cream and other desserts. Each season, Howell teaches two or three staff how to make Ice Cream Galore's specialty cakes and pies.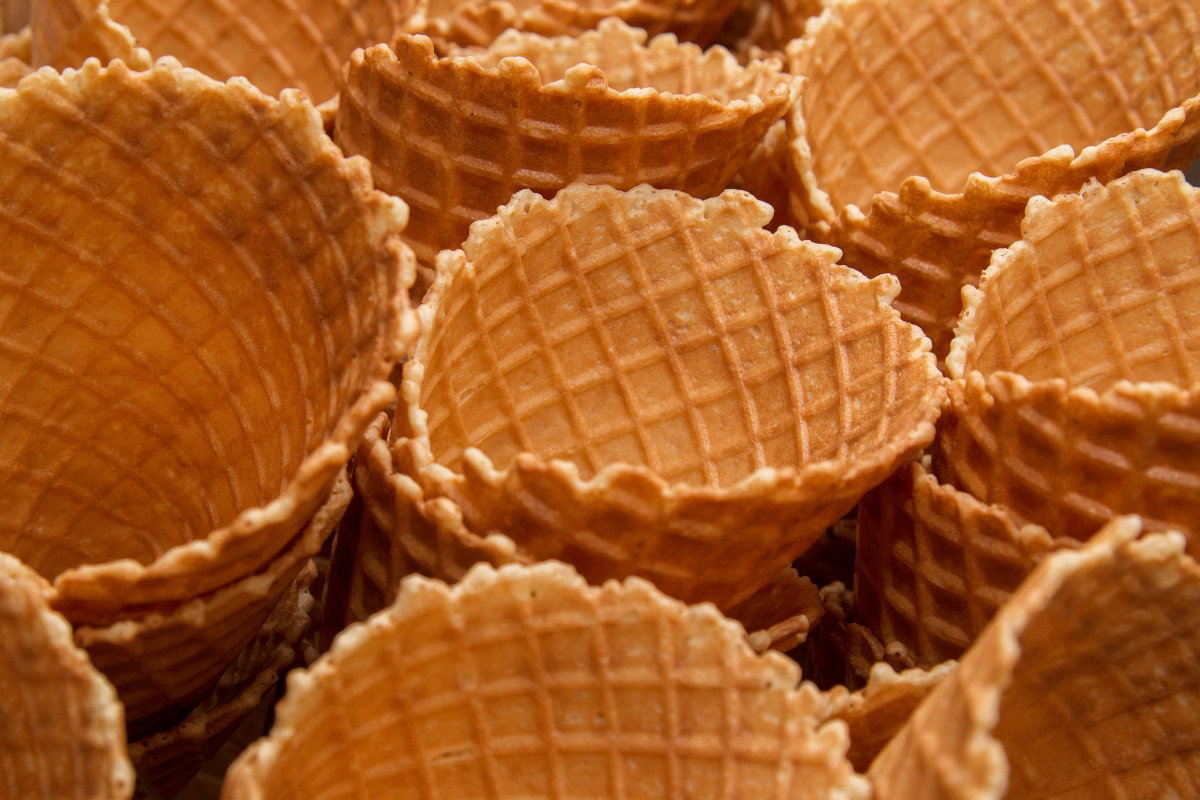 Howell is passionate about her business, and is in Ice Cream Galore every day. "This is a really fun place to be. People are coming here for ice cream so they are usually pretty happy. If someone comes in unhappy, we hope that our ice cream, friendly staff, and energetic atmosphere will turn that around."