The Cheese Store was founded in 2011, then purchased by Kirby and Jason Harris and Pam and Marty Raaymakers in 2013. "It was a good fit for us because we all love food, cheese, and entertaining," shares Kirby. The partners each brought something unique to the business. "Marty had his own business, I'm an accountant, Pam has a background in retail and sales, and Kirby was in the food service industry. We saw an opportunity to keep a business viable which might not have continued otherwise," explains Jason.
In 2018, The Cheese Store was rebranded as The Cheese Wedge. "We wanted to create a different presence in the community and on social media," explains Jason. The team spent time learning about the cheese industry to ensure they had the best quality and assortment of cheeses. "This is a very unique industry, and it can be difficult to establish relationships with some suppliers. We have eight different suppliers, and that's only for our cheese, not the gourmet products." Kirby and Jason visit cheese suppliers and shops when they travel, and often discover new cheeses to introduce to Sarnia-Lambton.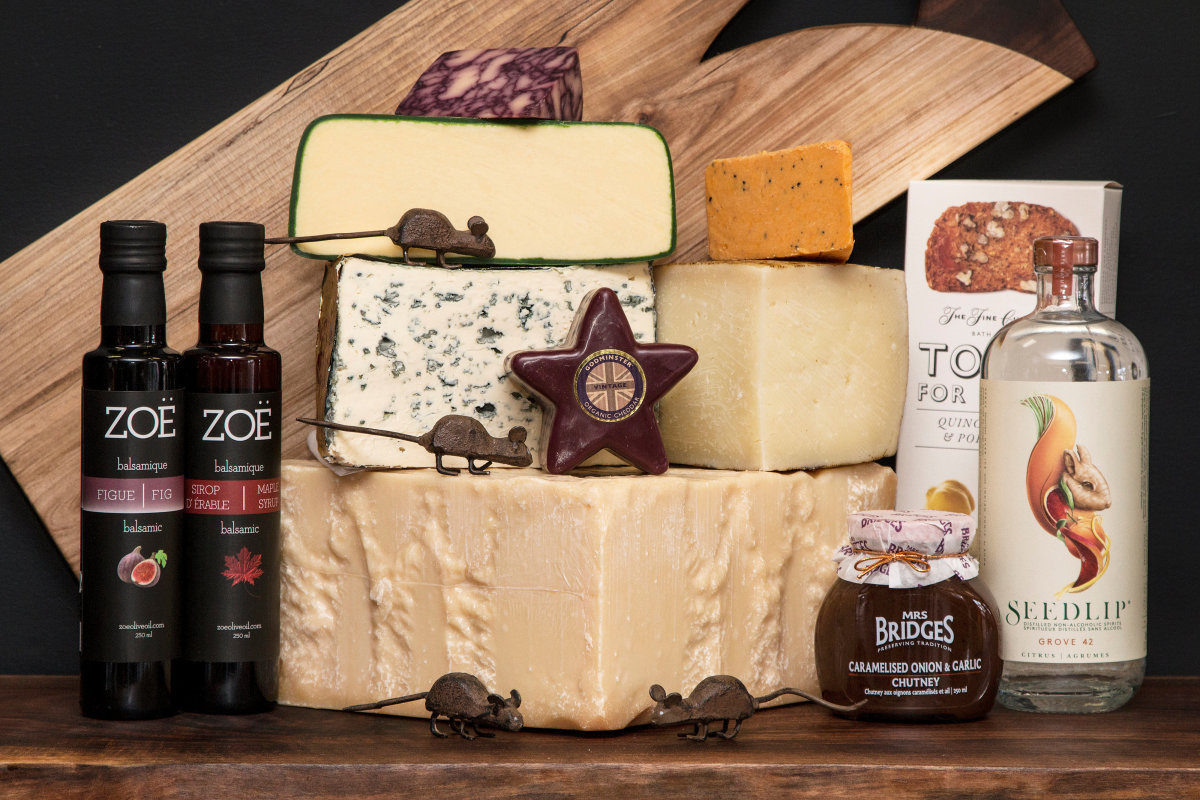 The Cheese Wedge, located at 510 Michigan Avenue in Point Edward, generally has between 175 and 200 different cheeses from around the world. "We have cheese from Italy, France, the Netherlands, America, and Canada. We are part of an Italian fly-in program, so we place an order every two weeks for fresh cheeses flown in from Italy," shares Kirby. The Cheese Wedge also carries many locally-made products. "We carry a great selection of local cheeses, including Great Lakes Goat Dairy, Local Dairy, and Gunn's Hill. We also sell local honey, jams, and meats."
Custom cheese boards, cheese wedding cakes, gift baskets, gourmet foods, and house-made cheese balls, dips, and frozen meals are also available at The Cheese Wedge. "We had a cheese wedding cake when we got married, and the caterer took it apart and made cheese boards for every table. It's a great alternative because not everyone likes sweets," shares Kirby. She loves the creativity involved in the cheese board and can create a board for any budget. "I believe that people eat with their eyes first, so our cheese boards need to be beautiful and taste good." The Cheese Wedge also hosts chef events which feature a top chef who prepares an intimate, interactive dinner for eight to 10 guests.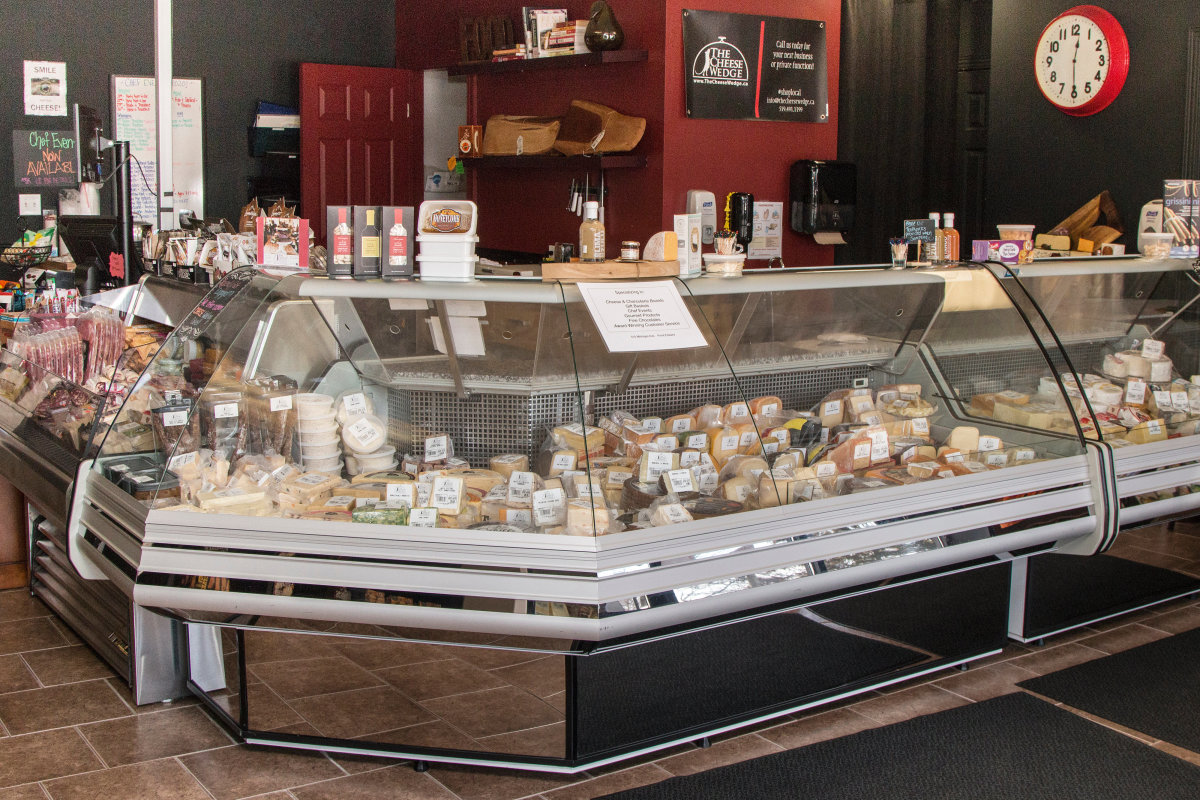 Kirby and Jason are passionate about pairing cheese with wine, beer, spirits, and other foods and drink. "We are familiar with a lot of flavour profiles, but if there is something we aren't familiar with, we will research it," explains Jason. The Cheese Wedge has paired with Refined Fool Brewing Company in Sarnia and Bad Apple Brewing Company in Bayfield. The staff at the Cheese Wedge are trained to guide customers through the cheese assortment, and customers are always encouraged to sample the cheeses. "We love that we can support local and provide Sarnia-Lambton with great products and a unique experience."