Chelsea Cooper and Tyler Casselman already knew each other through their interactions practicing law in Sarnia before they decided to join forces. "We are both solicitors who specialize in real estate, corporate and commercial law, wills, estates, and estate planning, so we crossed paths fairly frequently," explains Casselman. In the spring of 2019, Chelsea had to move offices, so she and Casselman made the decision to team up. "I remember Tyler asking me, 'Are we going to keep fighting each other for business or are we going to join forces?' We decided to join forces and formed Great Lakes Law," shares Cooper.
Cooper obtained her Honours Degree in Political Science from the University of Western Ontario, and her Juris Doctor (J.D.) from Lakehead University's Bora Laskin Faculty of Law. "I chose Lakehead because the program was geared towards small town practice. I knew I wanted to return home to Sarnia, so I really valued the program's focus on integrated practice, which included learning how to run a small practice and hands-on learning." Casselman graduated from the University of Windsor School of Law in 2010, after first obtaining an Honours Bachelor of Arts from the University of Waterloo. "I pursued articling in Sarnia because the thought of interaction with people who were starting businesses and buying real estate in the community was appealing."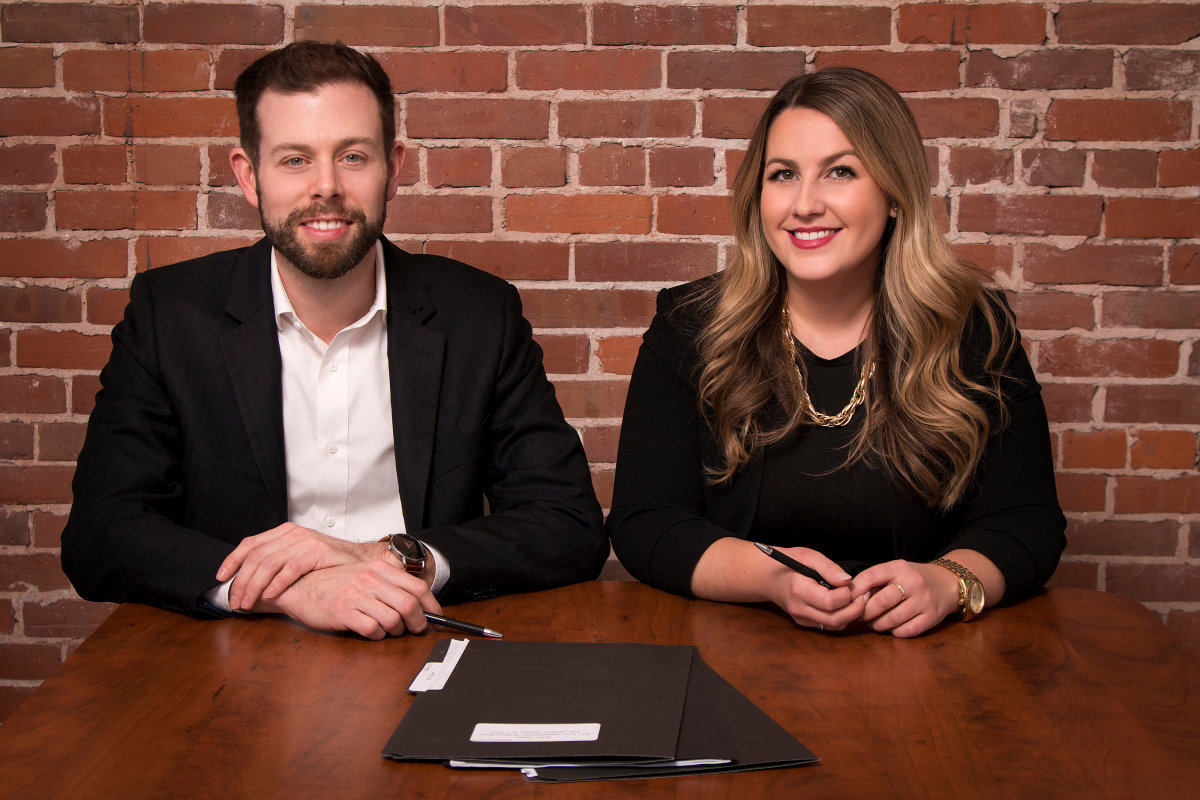 Both Cooper and Casselman are client service focused, which sets them apart from other solicitors. "Many lawyers have an intimidating presence, but that's not what we are about," shares Casselman. Cooper and Cassleman are available to their clients, and they work hard to develop a trusting relationship with them. Both are also high volume real estate lawyers which means they can anticipate problems and have access to resources should a problem arise. "We have an extensive network of contacts throughout Canada, so we are able to resolve any issues that occur with a file. It's important for us to be able to put a client's mind at ease," explains Cooper.
The Great Lakes Law team is very involved in the community. Cooper sits on the local boards of the Inn of the Good Shepherd, the Kidney Foundation, the Physician Recruitment Taskforce, and the Sarnia-Lambton Business Development Corporation. "Many boards need a lawyer for a variety of reasons. I thrive on the crazy hustle, and I love getting out in the community." Casselman has been a member of the board of directors of the Bluewater Health Foundation and was the President of the Sarnia Golf and Curling Club. "We sponsor and donate to a number of community non-profit organizations and events, and try to stay as involved as we can in the community."
Great Lakes Law, located at 150 Front Street North, just completed an expansion. "With ten people in here, it was getting a little tight so we expanded into the space next door," shares Cassleman. The new space will have two large conference rooms for meetings with clients and as well as offices for Cooper and Cassleman. "Our business continues to grow rapidly with no signs of slowing down, and Tyler and I are excited for what the future holds."