The lights turned on in Centennial Park for the 33rd time on November 25, 2017. "The Celebration of Lights started in 1984 with a few decorative houses," explains board member, John Charest. "Harvey McMichael was the inspiration for the festival. He always decorated his home. The Lighting Competition, sponsored by Bluewater Power, features a new award named after Harvey. It's amazing to think that this started with 350 bulbs. Additional displays have been added each year, including pole-mounted decorations. There are well over 60,000 bulbs now." Today, the Celebration of Lights includes a lighting competition for city residents as well as a large light display in Centennial Park.
The Celebration of Lights was originally overseen by the Visitor Convention Bureau, then Tourism Sarnia-Lambton and the Chamber of Commerce, before incorporating in 2002 and forming an eight-person board of directors. Charest has been a part of the organization since its inception. "I always enjoyed helping my father decorate our family home. One day he brought me a poster advertising the need for volunteers to help set up lights. I showed up at the park that first year and have continued ever since." When new displays were purchased in 2000, Charest was trained on how to put them together.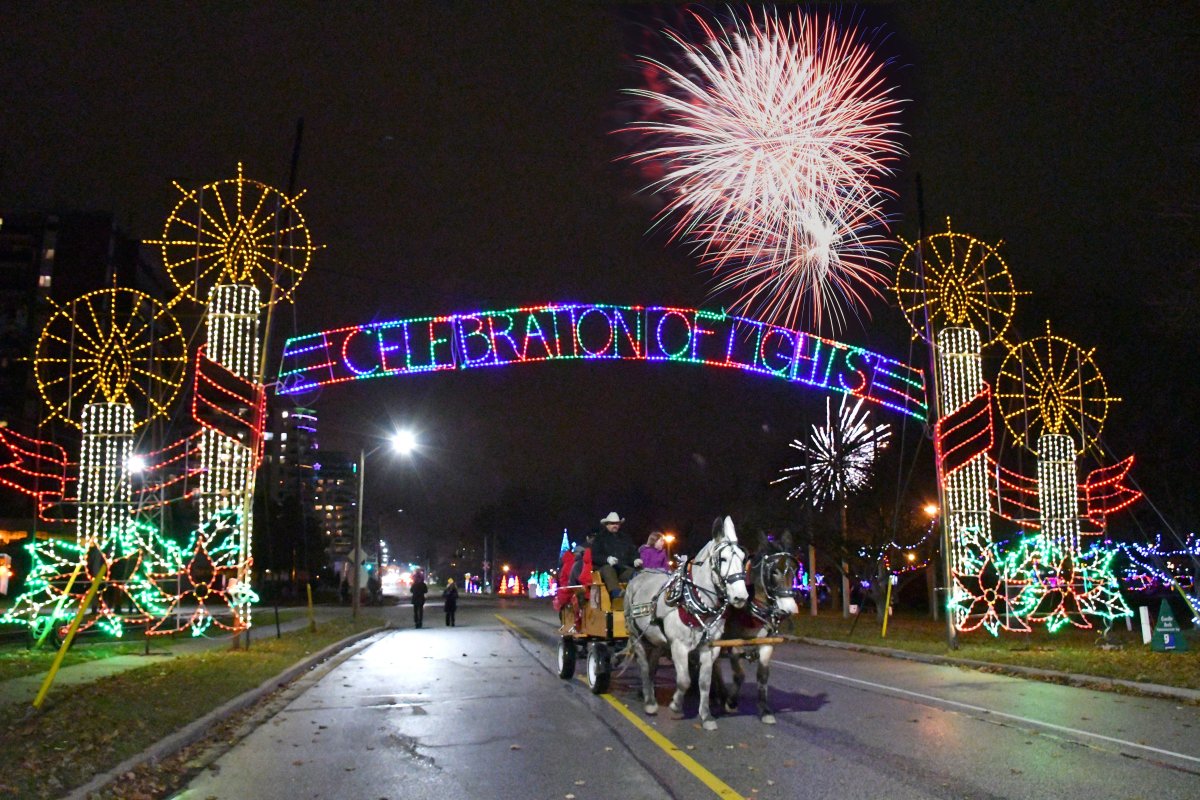 One such display is the 3,500-bulb Candle Arch that curves across Front Street. In 2017, the Candle Arch was restored as a collaborative project with Goodwill Industries. "Over the years, the salt and snow had taken its toll and the metal was starting to corrode. The frame was stripped of its old lighting and sent to Sandrin to be straightened out." From there, it was sand-blasted by Pro-Mart and then powder-coated by Bluewater Industrial Coatings. All of the work was donated. "When it was ready for new lights, it was sent back to Goodwill on Wellington Street. I worked along with James Pfile from Goodwill to put all the socket wire back on the display and fit it with new bulbs. We used 55 roles of white electrical tape on this display alone." Jeff McCoy from Kaoss Studios created a video to recount the work that went into the restoration project.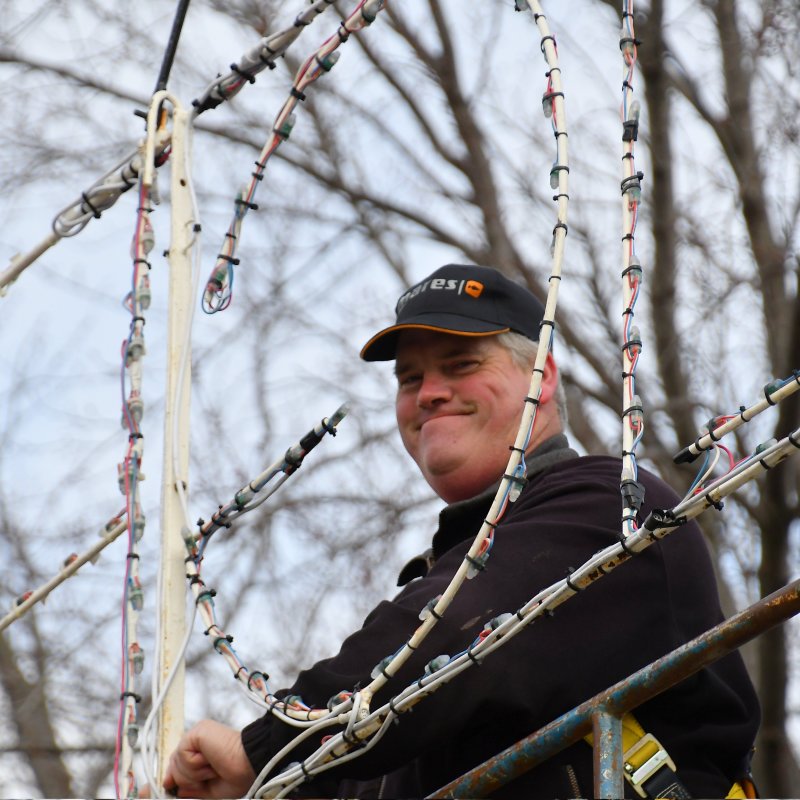 This year's Celebration of Lights Opening Ceremonies was held on a Saturday. "The turnout was fantastic. It allowed us to have more activities for the kids. There was face painting, sing-alongs, and Santa arrived just in time to see the park light up." A fireworks display followed. All the events centred around the new Suncor Agora stage. Displays such as Neptune's Castle and the Gift Box Bear were assembled by the Alexander McKenzie Secondary Students. "We have to prep the displays for Sterling Crane, who lifts them up. The following weekend, more volunteers come to complete the set-up." Some of the displays have been changed to RGB technology; the bulbs can be programmed to change colours. Last year, they introduced a new program where businesses and community groups can adopt a display. "Without the support of the citizens and businesses in this community, this event would not happen."