When it comes to caring for feral cats, Julie Medeiros just can't say no. "Sometimes I'll get a call at 2 a.m. about a cat that has been hit or all kinds of other situations and you just have to react to it," Julie says. It is that kind of dedication that has helped Julie rise to the position of Caregivers of Petrolia  Co-Ordinator. "About 30 years ago a local gentleman started caring for feral cats in town," Julie says. "He gave them all names and it became 'a thing.' A few years later he was no longer able to do it so another lady in town by the name of Ginny Williams started taking over and here we are today." Today,  there are three primary volunteers and 10 in total that pool together to manage this. There are two feral colonies in Petrolia with about 56 cats and they are all named and vetted.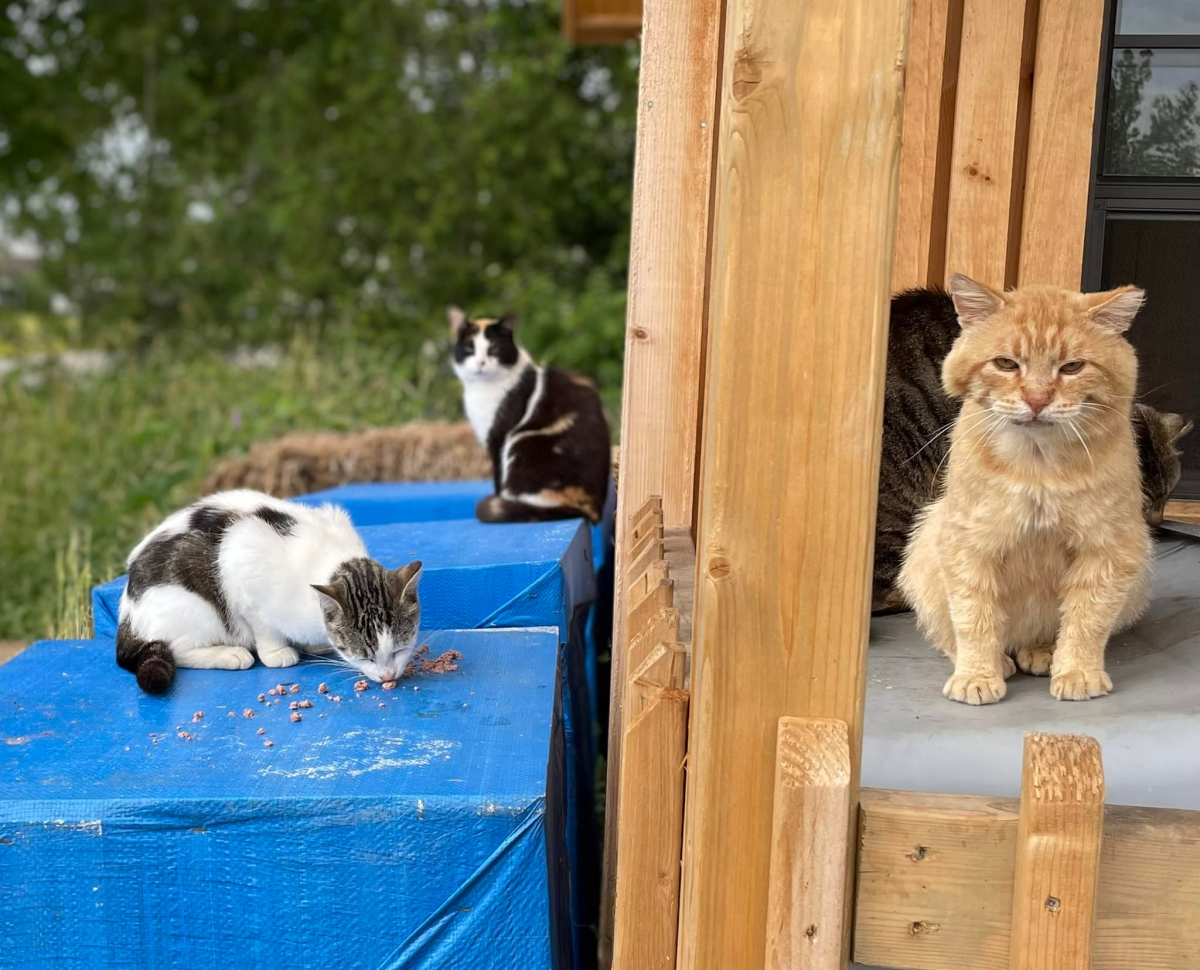 Caring for feral cats is not just about donating time. It also involves covering expenses and that, Julie claims, can become rather costly. "Up until last fall, everything was done out of our own pockets," Julie says. "My husband was getting to the point where he was saying, 'We could pay off our mortgage with the money you are putting into the cats,' because it literally is a lot." Julie and the other volunteers decided to start a Facebook page to promote their book and seek financial resources. "It has basically exploded into a rescue situation which is not exactly where we want to be because there are only three of us active in it. People all over the community are calling us about kittens that are abandoned." Though Julie works full time, she still seeks to find homes and resources for these additional cats. 
Occasionally, the Caregivers of Petrolia Ferals are called upon to handle larger situations. "There was a situation a few months ago just out of town where there was a hoarding situation of 80 cats and we had to rescue them," Julie says. "Now we are dealing with another situation where there are twenty-something cats. Always in the mix of that, there are kittens that are being born because these cats haven't been fixed and you have to find homes for all the kittens and find appointments to get the cats spayed and then find a place to put them while they recover."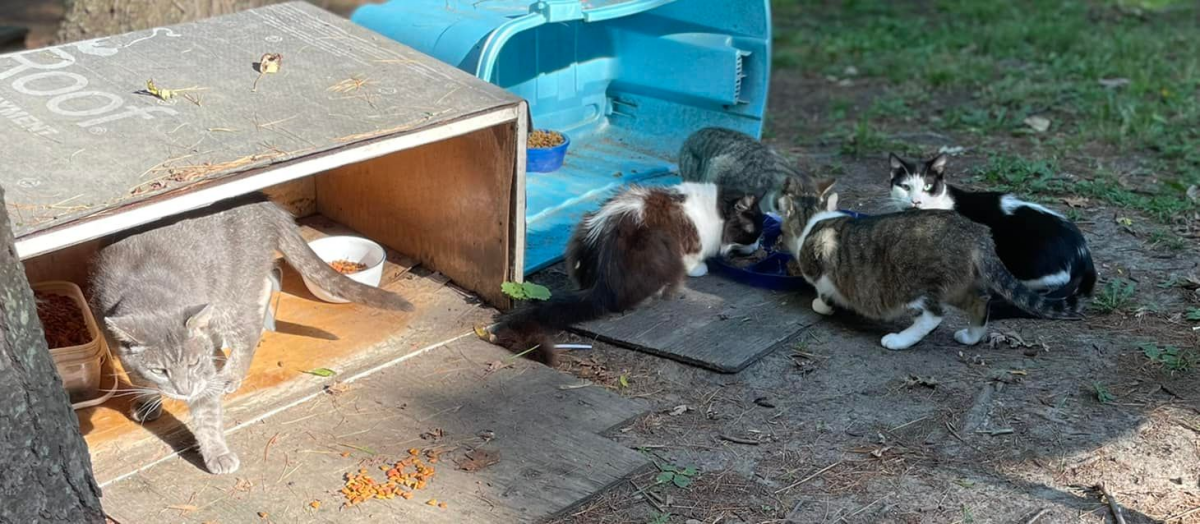 Julie comes by her love for caring for cats naturally. "I was raised on a farm and I have always had a heart for the vulnerable, be it seniors or animals that aren't able to care for themselves," Julie says. "The biggest reward for doing this is seeing a cat literally go from rags to riches. There are cats that are abandoned that think nobody is coming for them so to see them go from a pitiful state to flourishing a few weeks later just makes my heart so happy." Julie hopes that they can continue to provide for cats in the community and the organization is seeking regular financial support. To donate to the Caregivers of Petrolia Ferals, contact visit their Facebook page.