In 2005, Marc Alton and Anne Kurtz-Alton purchased a 90-acre farm in Plympton-Wyoming to make their dream of starting a winery a reality. "When we came to look at the farm, everything was blooming, the wind was warm, the smell was amazing, and we fell in love," shares Kurtz-Alton. The Altons hand-planted a test acre in 2006 with more than fifteen different varieties of grape, including Cabernet Sauvignon, Chardonnay and some hybrid cold-temperature varieties. In 2007, they planted a second test acre with even more varieties, including Shiraz and Baco Noir. The vineyard was then thoughtfully planned out, with an additional acre hand-planted in each of the next five years.
The vines took three to five years to mature before the Altons could harvest the grapes. During that time, they frequently visited the Niagara wine region. "I would book us into bed and breakfasts attached to wineries. We developed a number of friendships and learned so much about vines and the wine-making process." Even though they couldn't harvest the grapes, they still needed to look after the vines, which includes pinching off the buds, controlling disease and insects, pruning and trellising the vines, and deleafing, all of which is done by hand.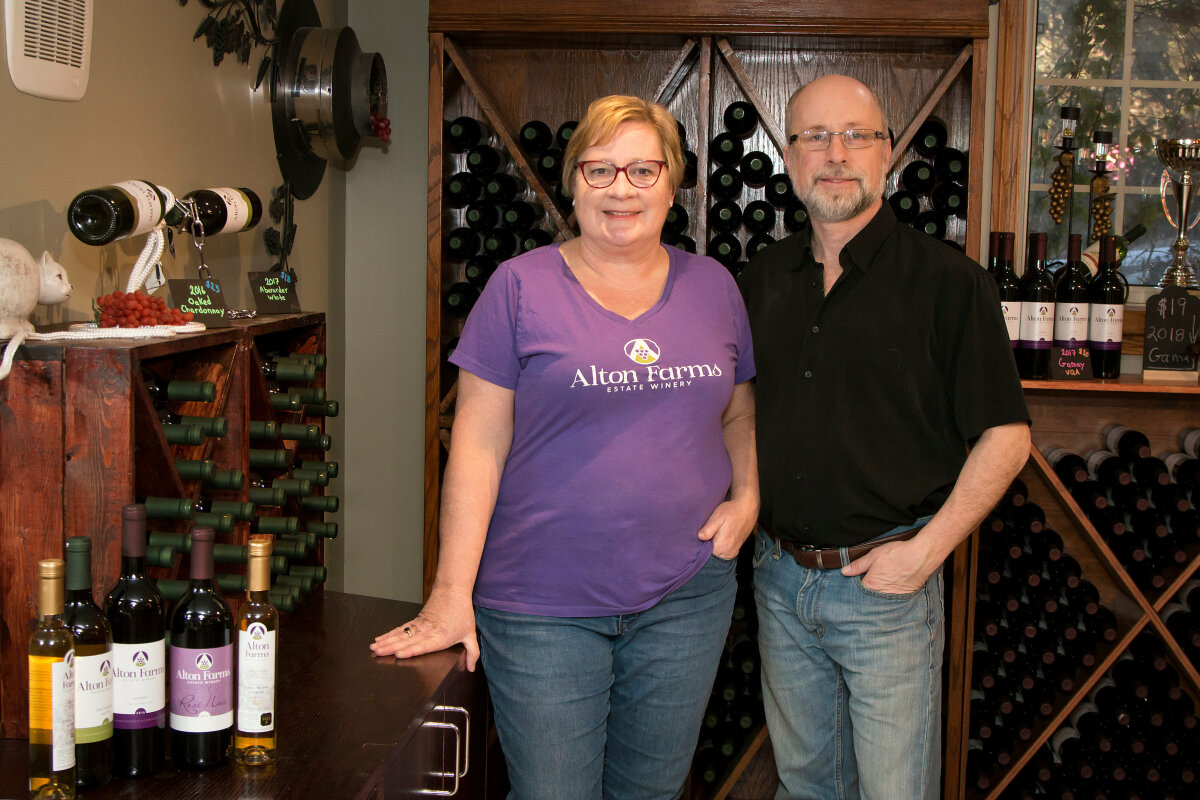 In 2013, Alton Farms Estate Winery, located at 5547 Aberarder Line, opened their store with 2,000 litres of wine ready for purchase. In 2019, their seven acres of vines, supplemented with grapes from Niagara Region, produced 20,000 litres of wine. "We typically have between 13 and 18 different wines each year." Alton Farms Estate Winery is housed in a century-old drive shed. In 2016, a barrel room was added, and in 2018, their tasting room and wine store was expanded. "A lot of people are skeptical about Ontario wines because they envision them being sweet, but our wines are dry, which is why we encourage people to come for a tasting."
The Altons try to be sustainable in all their practices. "We use our herd of sheep instead of chemicals to keep the vineyard weeds under control, we don't irrigate which keeps our wine quality up and reduces our water use, and we use repurposed items as much as we can." The Altons are also thankful for their many friends who volunteer to help hand-pick grapes each year during harvest season. "They also help with bottling, labeling and events that we host." Their wines are processed, bottled, corked, and labeled by hand. Alton Farm Estate wines can be purchased at their on-site store and at select LCBOs.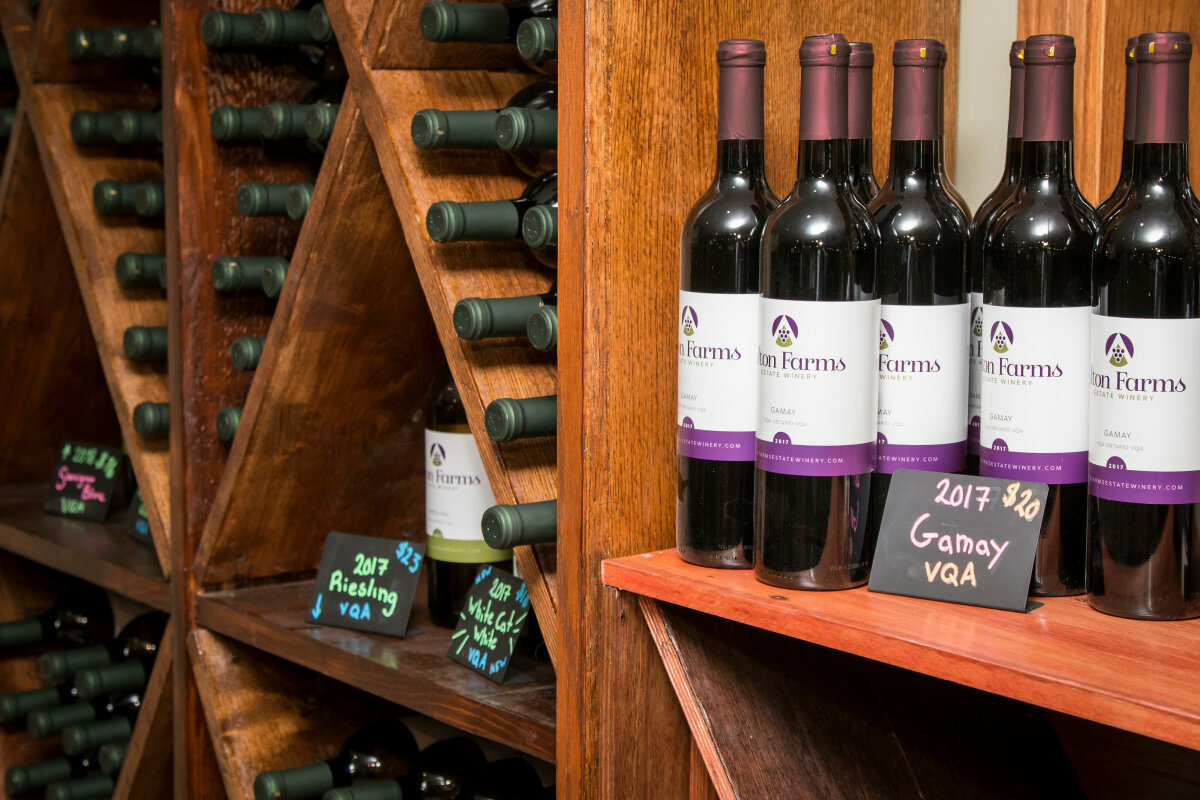 Alton Farms Estate Winery supports a number of local non profits by donating wine baskets and gift certificates, but their favorite fundraisers are hosted on their property. This year marks their 5th Annual Grape Stomp for Bluewater Raptors Rehabilitation and their 4th Annual Aberarder Weinfest (German for wine festival) for Heaven's Wildlife Rescue. "We appreciate the support we've received, so it's wonderful to be able to support other organizations. We are really proud to be the pioneer estate winery and vineyard in this emerging wine region."