It's funny the things friends will talk about while gathered together enjoying a few beers on a Friday night. Things like, hey, why don't we start our own craft beer brewery? In a roundabout way, that is exactly what the owners of Petrolia's Black Gold Brewery did. "Actually, it was our brewer Brent Gauthier's baby,' says Tara Meharg. "Brent was a homebrewer and he is the one who always had a dream of opening a brewery. He is the one who spearheaded everything."
When Brent started telling his friends that he wanted to open a brewery, Carolyn and Dan Laton jumped on board. They told their friends Robyn and Bernie Brocklehurst who joined the party. When Tara, who works with Robyn, heard about the brewery, she asked if there was any room for her and her husband, Chris, to join the team. The first thing the cohort did was work on the building that Carolyn and Brent had purchased. "The building is over 100 years old so we gutted it," Robyn says. "Then we worked specifically on the production area at the back of the building and the taproom. Because COVID hit we had to quickly put together a retail area. It's a big building and we still have parts that need to be worked on." The work began in 2018 and they were finally able to open in 2020.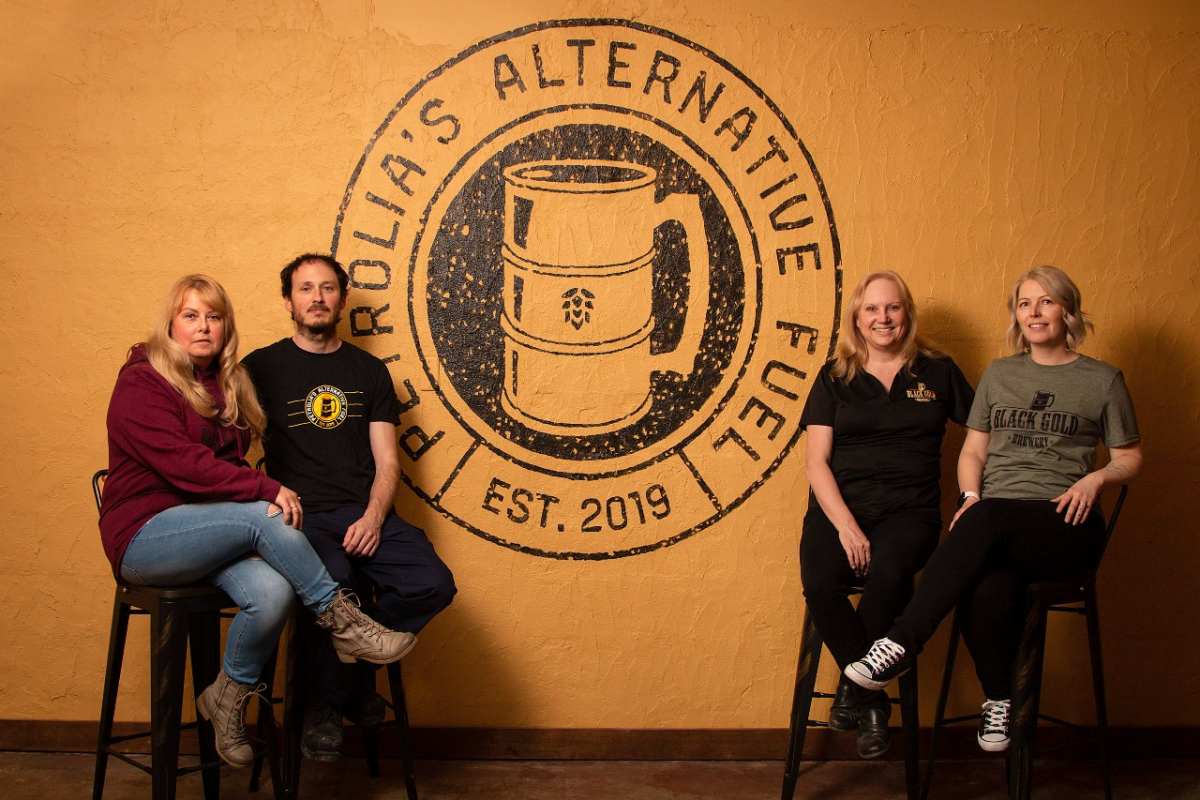 While the four owners and their spouses all have other full-time jobs, their commitment to Black Gold Brewery often has them putting in 20-plus hours per week. Black Gold Brewery opened its doors with five beers and is now up to 14 with some pretty funky names such as What the Frack?, Oiler's Daughter, Pantless In Petrolia, Not Just NEIPA, Victorian Delight, and Where Robert Met Fletcher. "We have joined up with a local historian and he has given us access to all kinds of old pictures from Petrolia," Robyn says. "All of our beer cans and labels have kept up the Petrolia theme." You might even recognize some of the photo's landmarks. The label on Where Robert Met Fletcher shares a photo of the Black Gold Brewery building back in the 1890s. "We really want to maintain our Petrolia heritage and help bump up our town's tourism," shares Tara.
Black Gold Brewery's most popular beer is Liquid Gold Cream Ale followed closely by Where Robert Met Fletcher. "If someone says they have never tried a craft beer before, we usually start them with Where Robert Met Fletcher, a pseudo lager, or we mention Liquid Gold Cream Ale because people tend to be surprised by it. They like the smooth, creamy taste."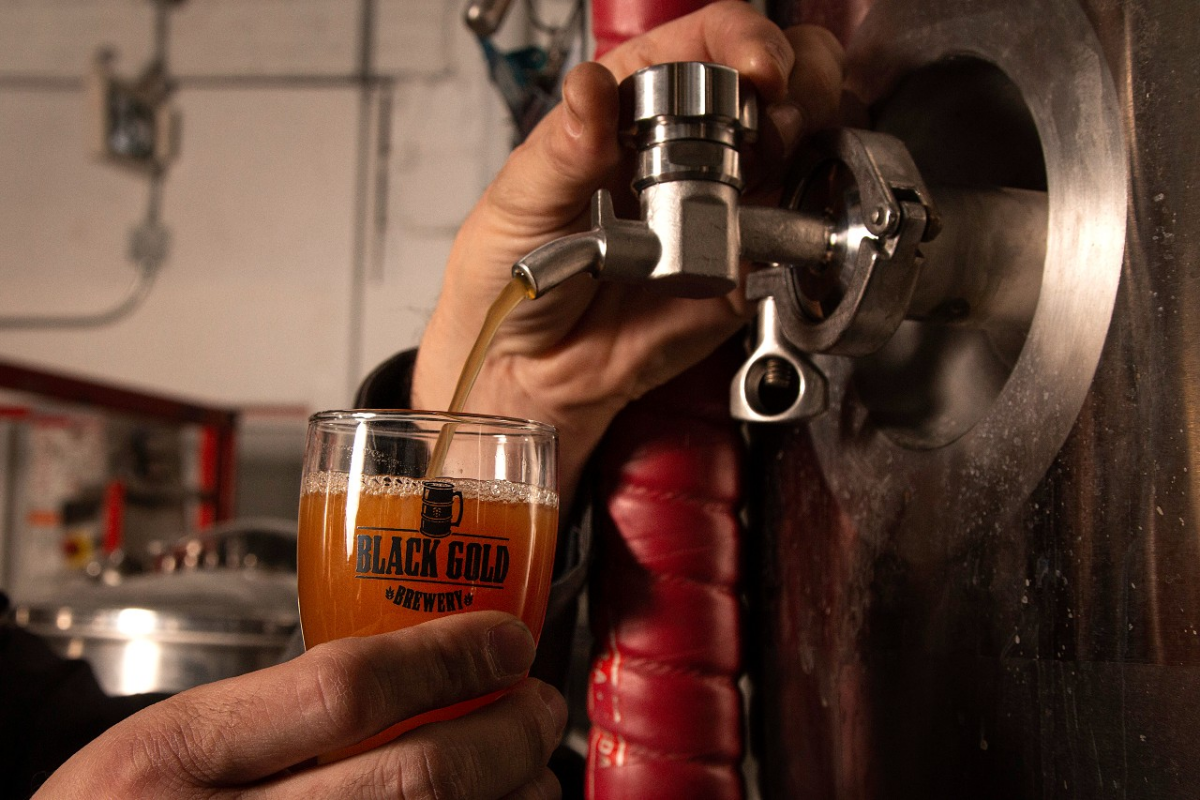 The owners designed the brewery with hospitality in mind. Their main taproom can seat up to 140 people, plus they have a private party room with seating for 26. Outside, the brewery features a large patio for their patrons to enjoy a cold refreshment on a hot day. "The reception has been amazing and we have barely been open under normal circumstances yet," Robyn says. "I just can't wait for everyone to stop by for a pint!"