The next time you are at the hospital, make sure you pop into Poppies, the cozy and eclectic gift shop located in the Atrium. Poppies opened in July of 2010 to coincide with the unveiling of the new Bluewater Health Hospital. "Two years of planning went into the creation of this unique store," says owner Susan Chamberlain. The store name was one of many suggested by a very creative friend. "I've always loved poppies, they are a beautiful flower and they make for very attractive branding." She enlisted a local designer to create the original, hand-drawn logo.
Chamberlain used a professional designer and her extensive retail experience to design the layout and the concept of the store. "I took an exploratory trip to the annual gift show a year before opening to start the process of forming a vision for Poppies." Chamberlain originally envisioned the store would offer more books than giftware, but that quickly changed. "One of the joys of being an independent business person is that you can adapt to the market quickly." The store offers confections, newspapers and magazines, along with purses, giftware, clothing, jewelry, gifts for new babies and a selection of books. "I love building stores that people enjoy."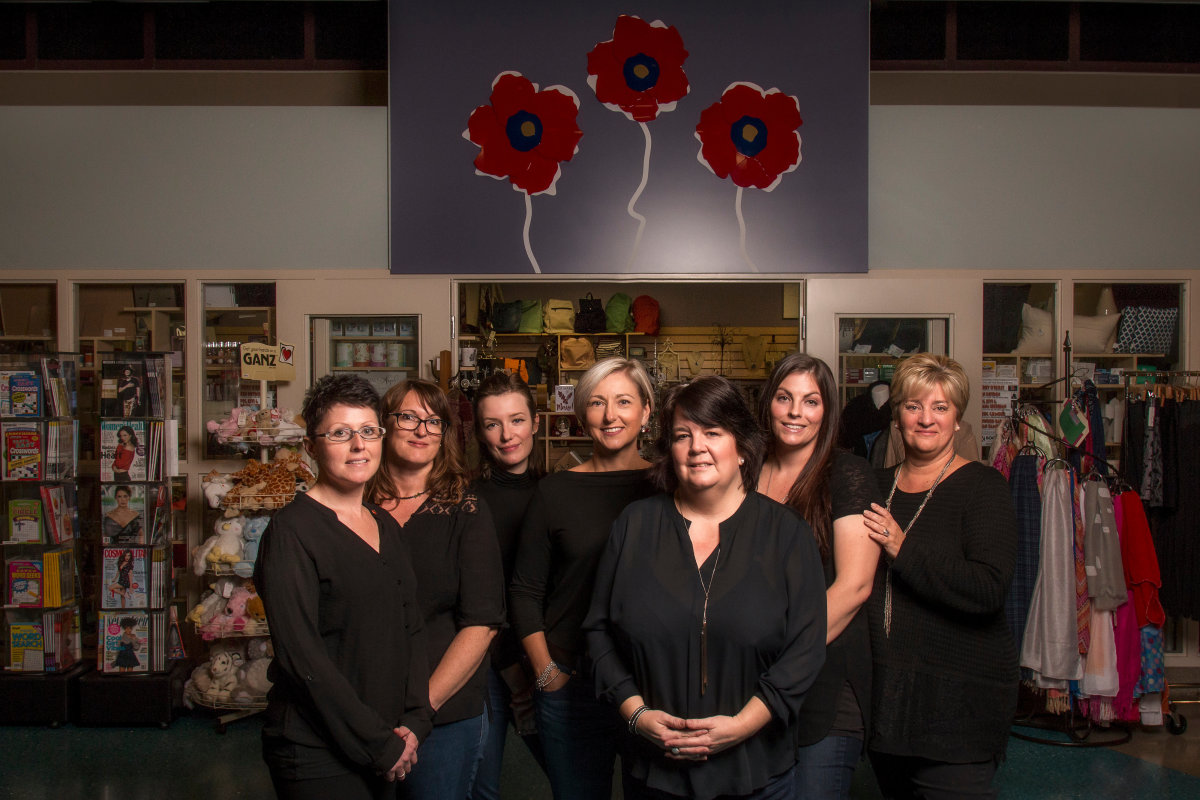 "The store is a bit of a getaway for staff, visitors and patients, when they need a little break," says Marg Lacey, store manager. Lacey started working at The Book Keeper in 2009 and moved over to Poppies three years ago. "We have a great staff here. Each of us have different tastes, and we bring our thoughts and ideas to the table to help shape the store." Lacey loves being with people, which is a big part of being a successful retailer. "We have a lot of regular customers and I enjoy getting to know them." Lacey also attends the gift show, and she enjoys that aspect of her job. "Marg loves to shop for the shop as much as I do, we make a great team!" exclaims Chamberlain, with a smile.
Poppies isn't your typical hospital gift shop. "It's fun to think that you can purchase a sweater or purse while you are at the hospital," says Chamberlain. Clothing was added a couple of years ago and it has been a huge hit. "We often have people pop in and ask when the new season's fashions will be in," says Lacey. "We always keep our eye out for interesting products. Sometimes we come across unique items when travelling and we often end up bringing them into the store." Flowers are offered in a limited quantity from local florist Flowers Plus. "We carry other items from local vendors such as lotions and soaps from Bean'Stock and adorable, crocheted baby hats and booties from Sticks & Strings." The staff are always working hard to keep the store fresh and interesting. "I definitely think we are the second-best reason to visit the hospital. Newborn babies are still first," says Chamberlain.