When Gayle Tidball opened The Glass & Pillar Spa in 2006 she wanted to create a business where people came to enjoy themselves. "I love this industry for the transformation it offers a person. Making people feel good and seeing them relax in this space is so important to me," Tidball shares. As a trained esthetician with thirty years of experience, Tidball knows this business. "I've worked in spas, for a dermatologist, taught at a private vocational school, and in the college system. I was also a sales representative for a skincare company. That's when I started to think about opening a spa." All this previous experience came together when she created Glass & Pillar.
From face to feet, The Glass & Pillar Spa is Sarnia-Lambton's premier day spa. Customers can indulge in luxurious treatments such as massage, body treatments, facials, pedicures and manicures. "We wanted to be a one- stop shop for all things body and beauty. We offer traditional treatments as well as spray tanning, micro-blading and lash extensions." The Glass & Pillar also has a growing medical aesthetic department, offering laser hair removal, IPL, skin tightening and dermaplaning.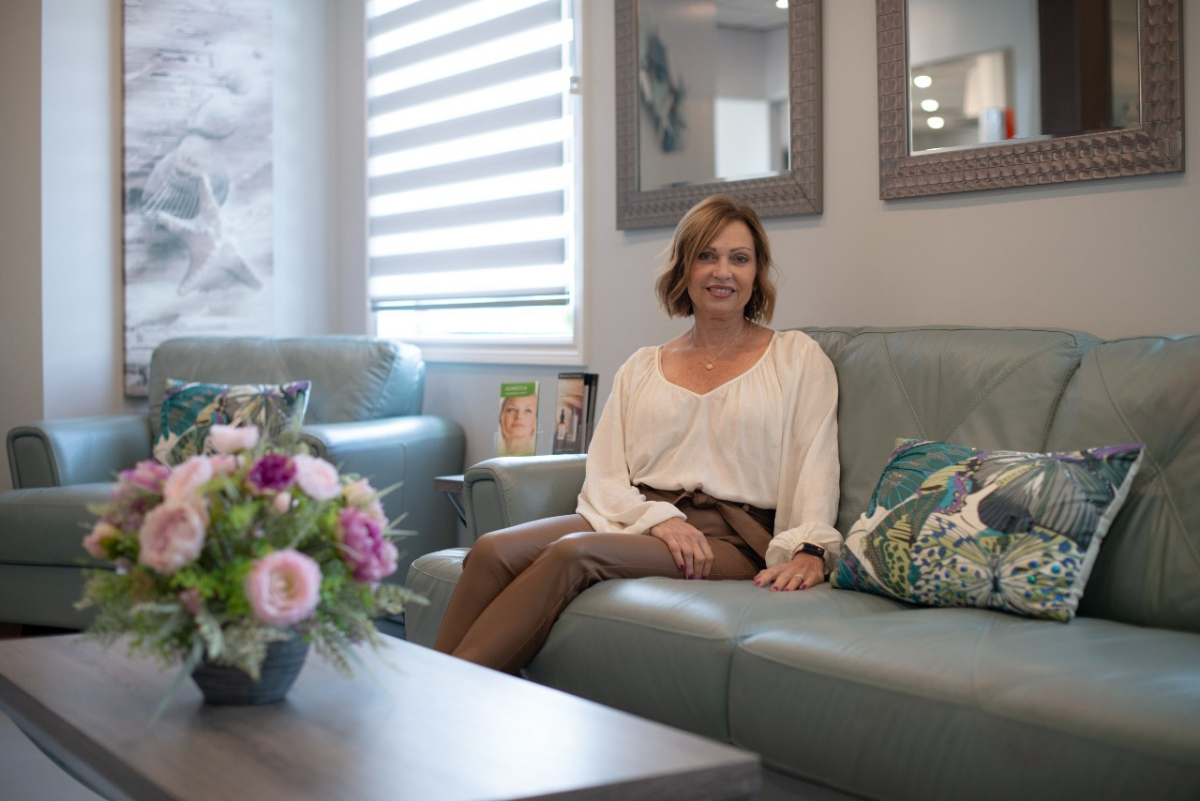 With access to the entire building, Tidball and her staff don't waste an inch. "We wanted a space that was big enough to host entire wedding parties, large or small, all at once." Large gatherings are not limited to weddings, and the spa can accommodate up to 40 people for private or corporate parties.
The Glass & Pillar Spa is also home to the Sea Glass Boutique. What started out as a small area with flip flops, beach bags and cover-ups has since expanded into a full ladies fashion boutique. "The boutique evolved out of customer suggestions. Opening a fashion store was never in the original plan, but fashion is also a passion of mine." Today, the boutique carries Canadian-made lines like Parkhurt, Point Zero, Sanctuary Cream, and Kaffe. "We like to remind everyone, you don't need an appointment to shop and we are here to help you find that perfect outfit," Tidball says.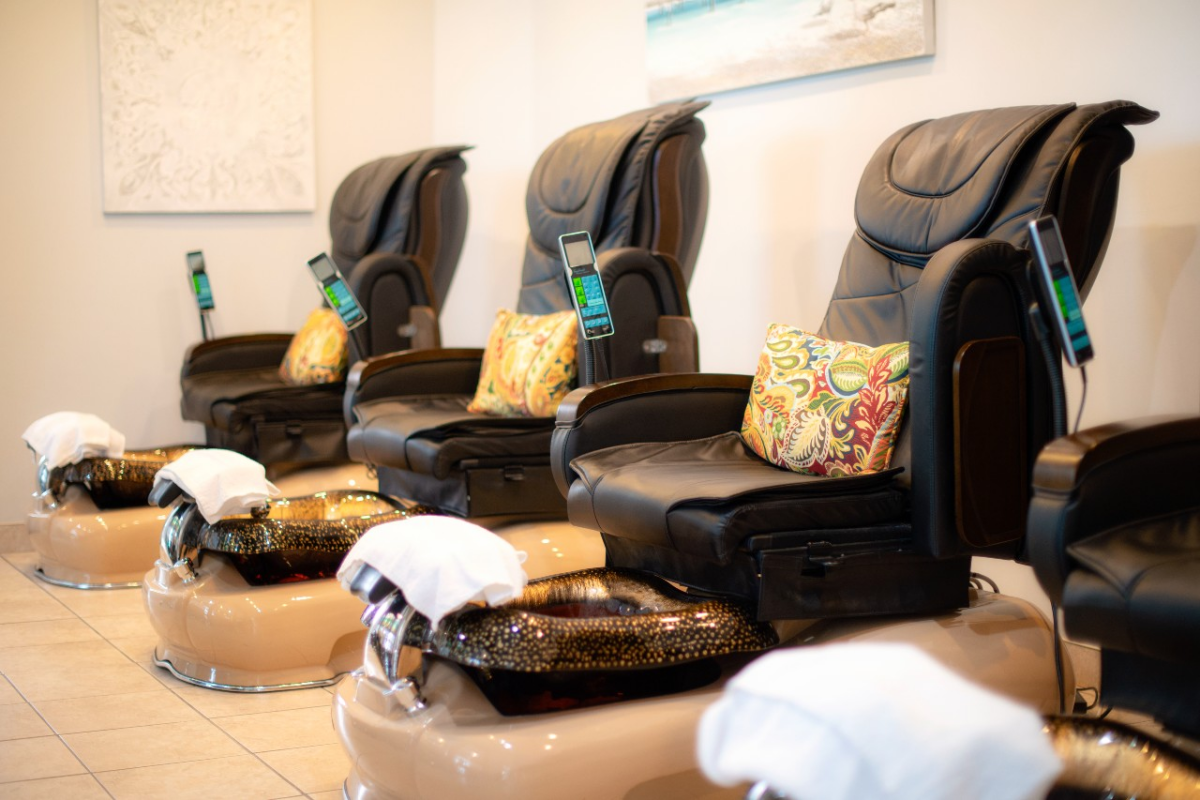 When it comes to the spa's success, Tidball credits her team for the ability to be supportive and work together. "Our success as a business comes from having staff who love this line of work as much as I do. We all get a special thrill when we see people connecting during a pedicure over their favourite nail polish, or making recommendations to one another about services. It truly is a joyful place to be, and my staff are pivotal to maintaining this atmosphere." And while Tidball may be the only one you see around the spa, she gives a lot of credit to her family. "My husband and two son-in-laws are my go-to maintenance men. My two daughters play an active role in purchasing and other behind-the-scenes activities. I appreciate all their support."
The spa is open from Tuesday through Saturday. "Seeing the smiles on our customers' faces is a great feeling. We want them to leave here feeling refreshed throughout the rest of their day."