The Girl Gang Canada Inc. (GG) formerly known as Your Local Girl Gang (YLGG) was formed in September 2018 by a group of local business owners who came together to sell their handmade products and promote local services online. "We started GG because we believe that the best way to reach success is to work together and build one another up. We strongly believe in integrity, inclusivity, empowerment, and supporting our community," explains Katie Conliffe, owner of KNACKs Shop and one of GG's founding members.
In February 2019, GG moved beyond the online world, and opened a retail shop in Sarnia's Downtown Market. This space allows customers to see products in person and gives GG members opportunities to connect with each other through pop-up events and workshops.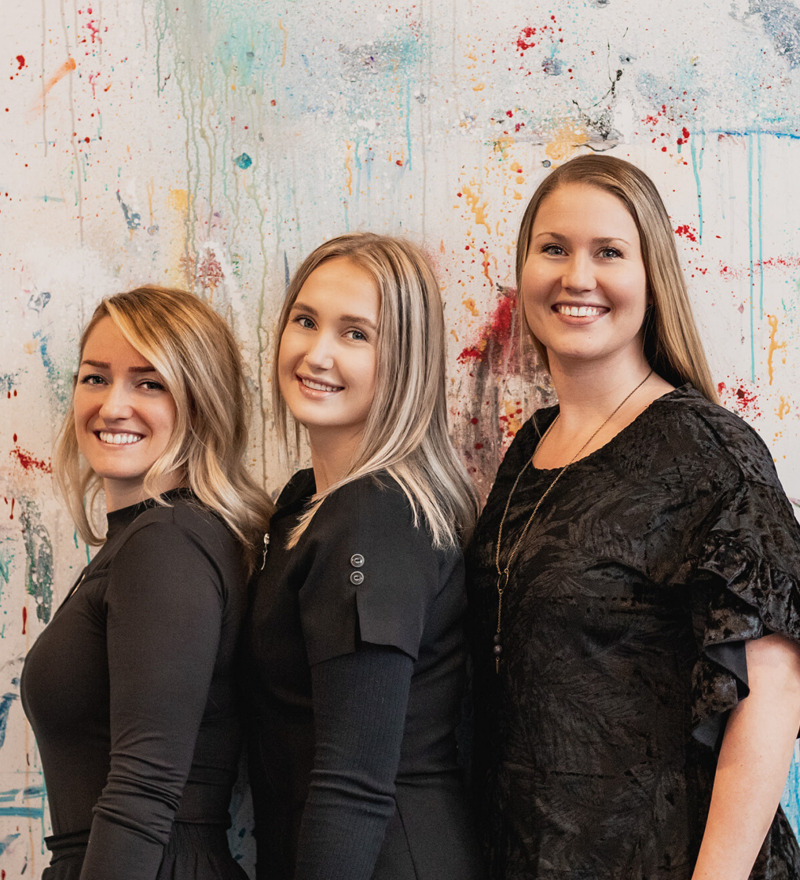 GG is currently 60 members strong and focused on finding vendors from across Canada to offer more selection to its customers, therefore providing more opportunities for collaboration and knowledge-sharing amongst its members. "One of our goals is to provide the members with the infrastructure and networking skills for developing their business and achieving success," shares Conliffe. Business owners apply to become a member of GG, then pay a vendor and consignment fee to be promoted online and in the retail shop. Their online store can be found at www.thegirlgang.ca. Service business owners pay an online fee for their webpage. "We support a wide range of products and services, and we are trying to offer as much variety as we can." Product lines include fashion, beauty, home decor, jewellery, and more. Services range from fitness instruction to photography to aesthetics.
Imogen Lawer, owner of Wave Aesthetics, joined GG in 2019. "I started Wave Aesthetics in 2017, and it was my first business venture. Two years in, I had to make the decision to continue on my current career path or take on my business full-time," explains Lawer. "Through GG, I found connections with other like-minded business owners who helped me to run full-time." Lawer has since expanded her aesthetics business beyond lashes and now offers a full range of waxing, eyelash extension and lift training. "Being your own boss is great, but I missed having co-workers to chat with and bounce ideas off of. GG provides these 'co-workers' and we help each other to grow our businesses."
Liana Smith started the Grove Soap Co. in March 2018 after teaching herself the traditional cold-process soap method that had been used by her grandfather. This and the desire to create natural products for her own family led to the creation of a home-based business. "Since my business grew from a hobby, I had lots of questions when it came to marketing my product. I had heard about the Girl Gang from Katie, and felt that joining would be a good fit to gain exposure, additional knowledge, and networking with other local female entrepreneurs." In 2020, the Girl Gang is focused on growing their online platform and opening up more spots for entrepreneurs, male and female.