After a long and successful career in the golf industry, Paul Dumont decided to take things indoors in 2019. That's when the PGA Canada Class A golf professional opened Sticks and Stones Indoor Golf in Sarnia. "I started in the golf industry in the Windsor area at Sutton Creek around 2000," Paul says. "In 2006 I moved to the Sarnia area and worked at Sawmill Creek Golf Resort and Spa starting as a pro shop attendant." Paul got his pro card and worked his way up the ranks from assistant pro to head pro before eventually becoming general manager. Paul's wife, Angela, was the food and beverage manager at the time. After 15 years there was an ownership change and Paul and Angela decided to start out on their own. "Angela and I decided to open Sticks and Stones. I was unemployed with no real job prospects so we put all our eggs in one basket. I knew it would be successful based on my years at Sawmill."
Sawmill had two simulators that allowed indoor golfing. "Sawmill was about 20 minutes outside Sarnia and I always had it in the back of my mind if anybody ever opened a similar place right in town they would kill it," Paul says. "Knowing the Sarnia-Lambton area and the support there is for golf, I knew it would be a successful business venture. Angela and I talked about it for a few hours and two days later we were meeting with the bank." Angela handles the food and beverage side of the business while Paul is in charge of the golf which includes four simulators.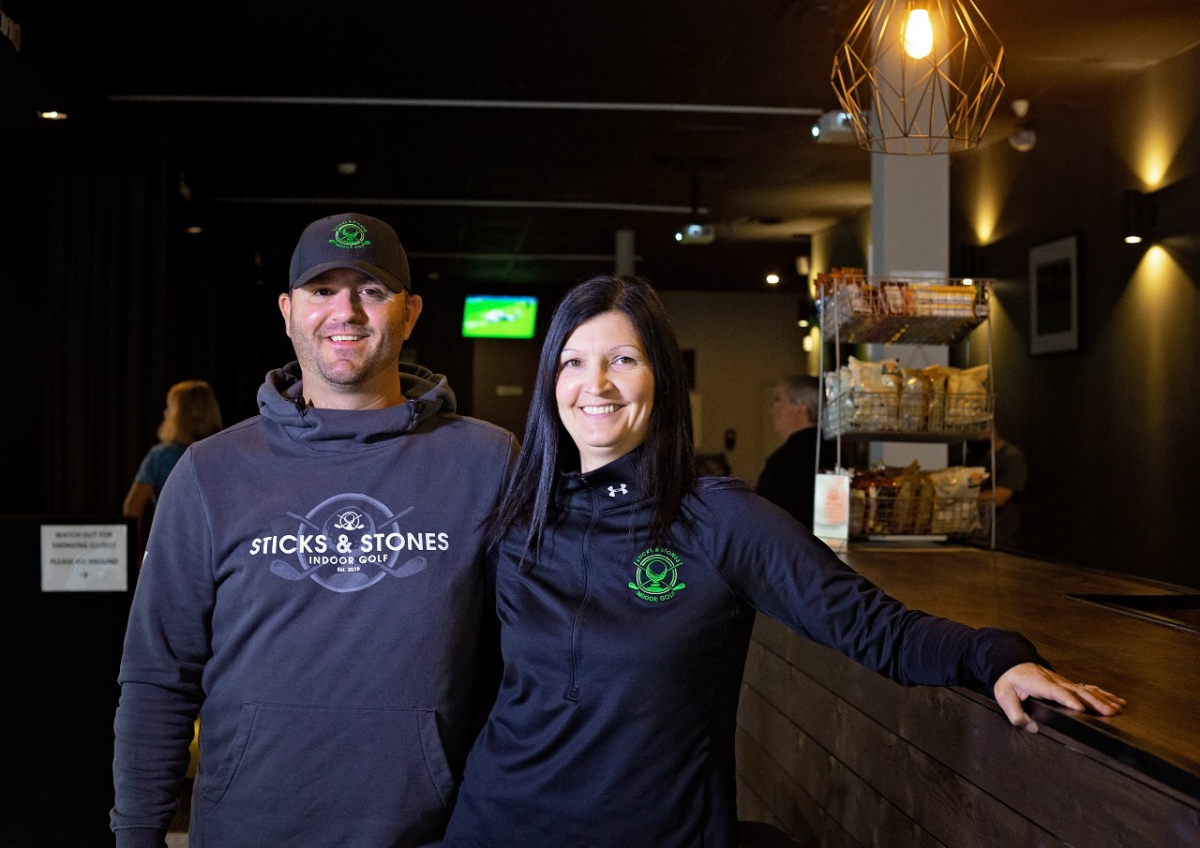 Golfers have their choice of playing 99 different golf courses from around the world including Pebble Beach (California), Bethpage Black (New York), Pinehurst (Florida) and Kapalua Bay (Hawaii) among others. "We have lots of big-name courses, but to be honest, there are so many courses that most people have never heard of on our simulators that are probably better than the courses you have heard of." It takes around one hour per person to play 18 holes. Twosomes take two hours, and foursomes take between three and four.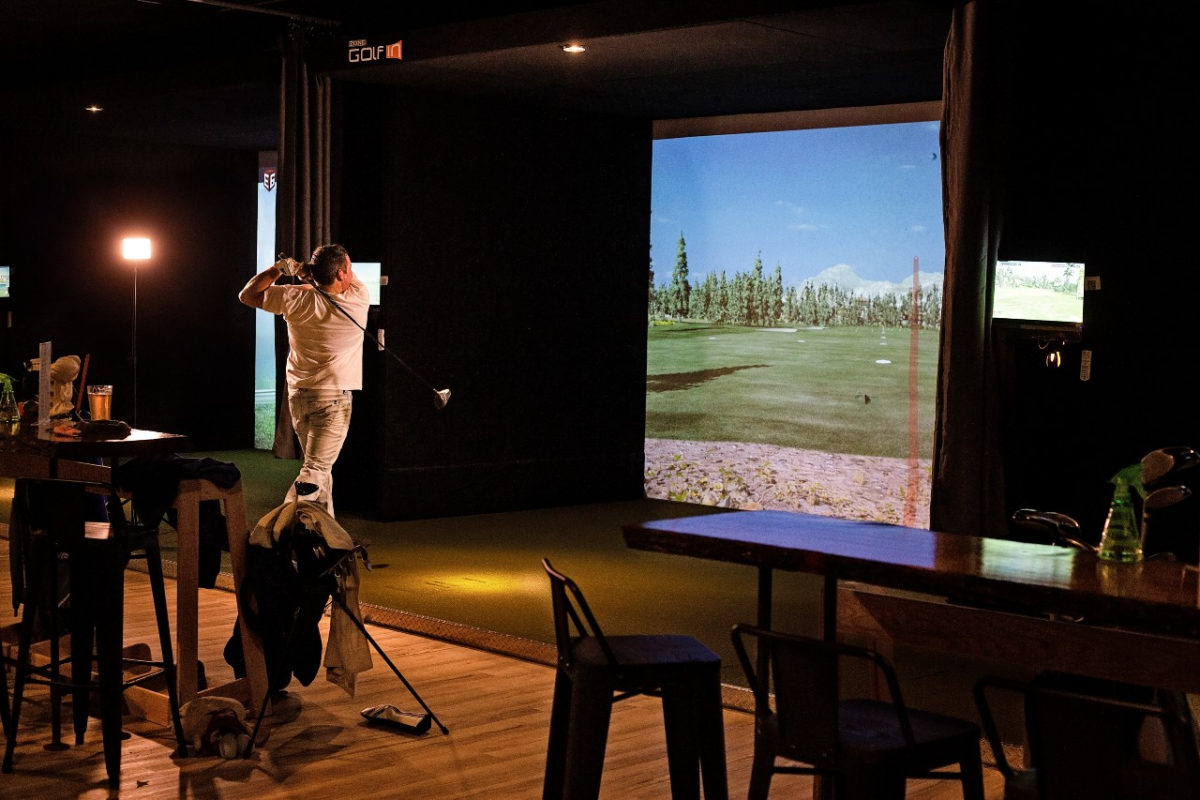 Paul insists the indoor experience is totally satisfying to both the beginner and the most avid golfer. "The way the graphics and technology have improved in the past 10 years is unbelievable," Paul says. "You could sit on a hole that is on the Pacific Ocean and it literally feels like you are right there. The waves are realistic splashing against the shores and you have birds chirping in the background. People love it. During the winter months, it gives people something to do. We saw the demand was there and we opened it up with the long-term vision of potentially expanding to opening another down the road in another city."
Like many other businesses, COVID-19 caused Sticks and Stones to close for a while, but Paul says things are back up and running. "People love it," Paul says. "It's nothing but smiles here."