2001 was a big year for Lori Mitchell. It was the year she became a breast cancer survivor. It was also the year she purchased an established mastectomy and medical compression garment facility. "I went through breast cancer, so I thought this was something I could do, wanted to do, and needed to do," Mitchell explains. Prior to owning Silhouettes Boutique, Mitchell was a hairdresser. "My whole working life I have catered to women. As a hairdresser, I was proficient in listening to my clients' needs and now, I am doing the same thing. I've had breast cancer, I know how it feels, and I'm here for them."
When Mitchell originally purchased the business, it was located on Front Street. "I also knew I wanted to expand our offerings to everything for 'Every Woman ... Every Day!' I needed more space, so we moved down Front Street." Eight years ago, Mitchell expanded again, this time to her current location at 125 Christina Street N., an iconic building with three retail floors that she purchased from her mother Betty Dee, who had owned it for sixty years.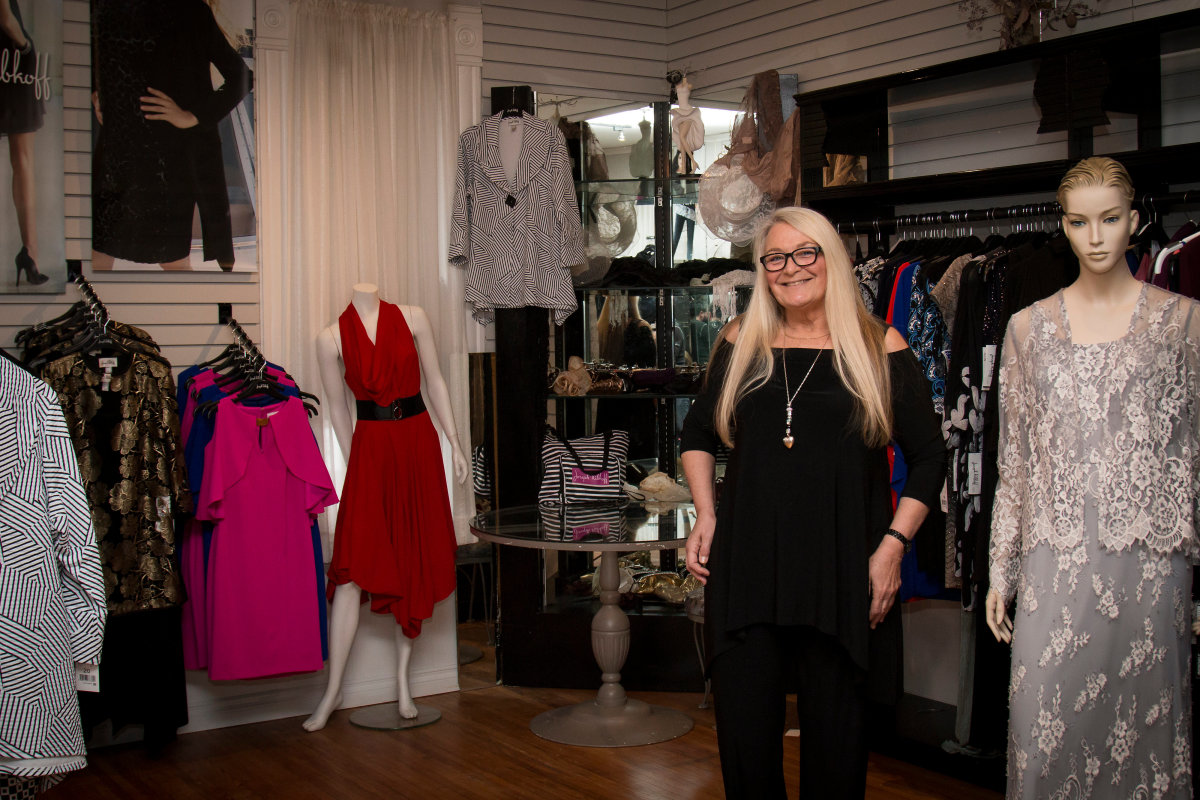 The main floor of Silhouettes Boutique is home to an impressive intimate apparel collection. Mitchell's staff are certified bra fitters, each with a minimum of eight years' experience. "We're the bra place in town and have been right from day one," Mitchell says. The upper level houses swimsuits, cruise wear, formal wear, mother-of-the-bride collections and several Canadian designer collections, including Joseph Ribkoff, Sympli and Samuel Dong. "Some people come through the doors thinking the clothes are just for mastectomy people or that we just do bras. People should come in and see what's here. It's a beautiful store."
The Medical/Fitting room is where Mitchell fits medical compression sleeves for women who have lymphedema and compression stockings for men and women with venous insufficiency. "This is also where we do pre-mastectomy & mastectomy fittings, as well as bra fittings. We also carry hats and turbans for cancer patients who have lost their hair." Mitchell provides a private, comfortable space for her clients to discuss their needs. Consultations are Mitchell's favourite aspect of her job. "I want to help breast cancer patients navigate the maze of things that are going to happen and talk about how I can help them through it." The lower level is where you'll find Silhouettes Boutique Clearance Centre.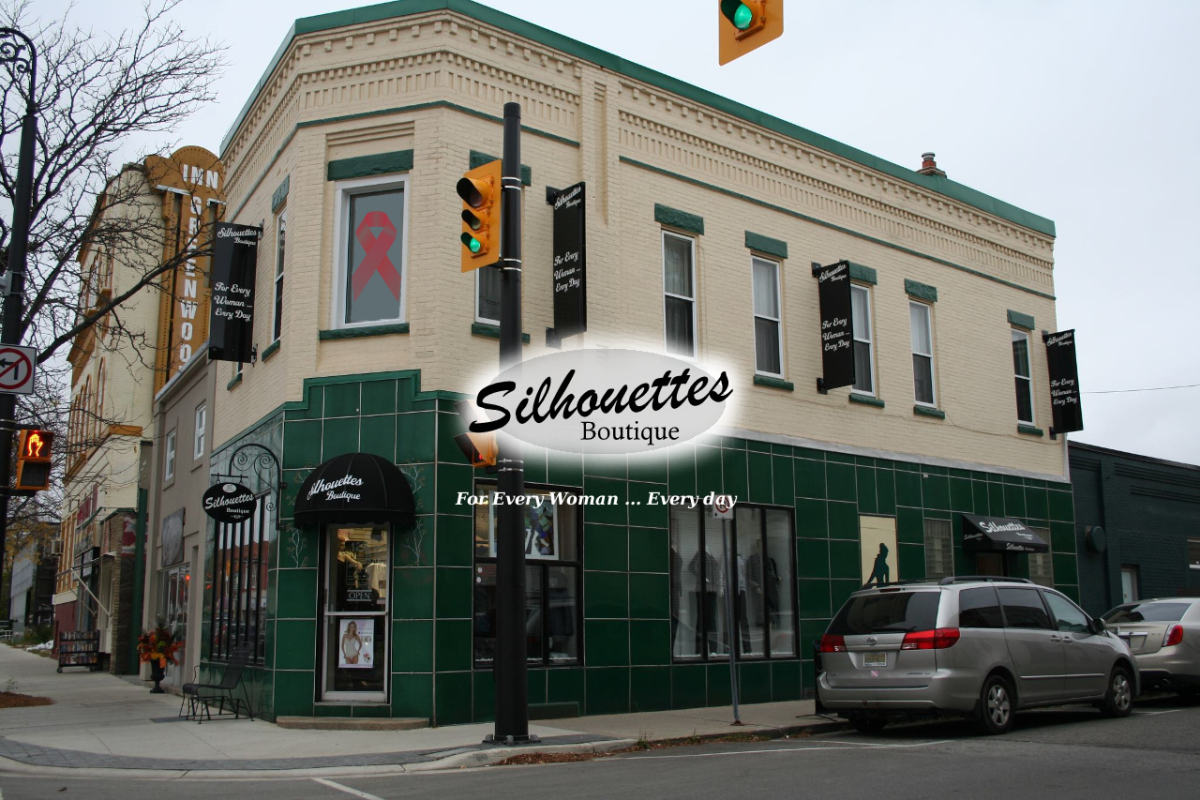 Passionately involved in her community, Mitchell is the facilitator of the breast cancer support group in Sarnia-Lambton. "Unless you have connections in your community, it's difficult to know where to find support." She is also involved with 'Look Good, Feel Better,' a beauty workshop for women with cancer. "We show them how to do makeup and hair alternatives. I stick very close to my causes, which are breast cancer and women." Silhouettes Boutique is also an active participant in First Fridays from April to November. "We have live mannequins in our windows on First Friday. It's been a huge hit and loads of fun for everyone."