Mary Ann Vanden Broek wanted to be a hairdresser since she was ten years old. As a kid, she practiced cutting her family's and brother's friends' hair using kitchen scissors. "I always loved cutting hair. Eventually, it came down to becoming a hairdresser or a nurse. I didn't want to go to school for four years, so I chose hairdressing and I'm so glad I did." Vanden Broek graduated from the Bluewater School of Hair Design in 1989 and started working at New You Professional Hair Design, 4110 Petrolia Line, shortly after. "My friend's mother owned the salon, and she hired me right out of school. Twelve years later, I had the opportunity to buy the business. I couldn't imagine working anywhere else, so I went for it. That was 18 years ago, and I still love it."
New You Professional Hair Design has an extensive list of services including colour, highlights, cuts, updos, styling, sets, perms, special hair treatments and facial waxing. "Our services are available to both men and women. There isn't a barber in Petrolia, so about 50% of our clients are men." The salon also carries a variety of hair care and styling products from Schwarzkopf, AG, Paul Mitchell, Moroccan Oil, Wet Brush, Tangle Teezer and Milkshake.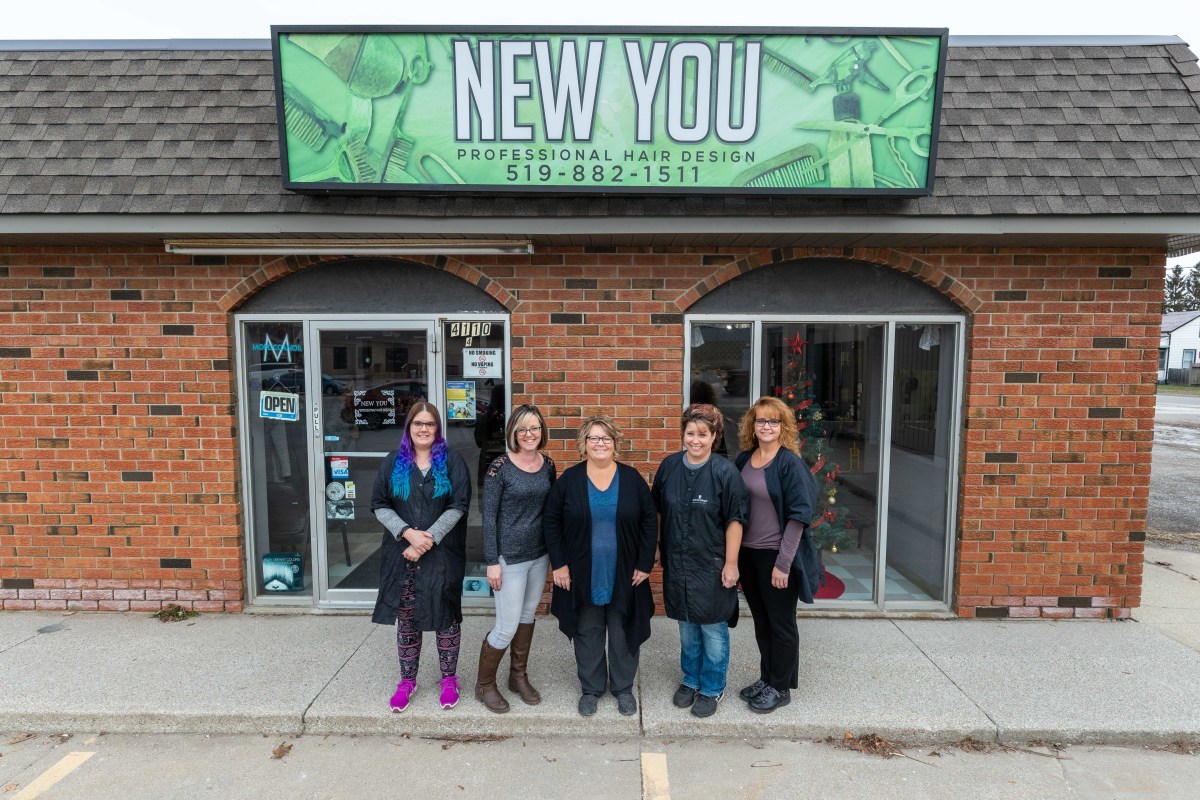 Vanden Broek has seen a lot of different hair styles and trends come and go over the years. "When I first started out, I could go days without seeing a client because people weren't as concerned about their hair 30 years ago. We didn't do much colour back then, but we sure did a lot of perms and mullets. I can remember styling a mullet that was short and spiky on top and permed in the back." Colour, highlights, and weekly wash and sets are a big part of the salon's business now. Vanden Broek ensures that her staff are trained in the newest techniques and trends like balayage and dip dyeing.
New You Professional Hair Design is open Monday to Saturday and has three senior stylists and one apprentice. "I love my staff. My senior stylists each have over 25 years of experience, and they share that knowledge with the junior stylists. Everyone does everything here and we all get along really well. It's kind of like working with family and there is never a dull day. We work hard, but also have a lot of fun and laughs."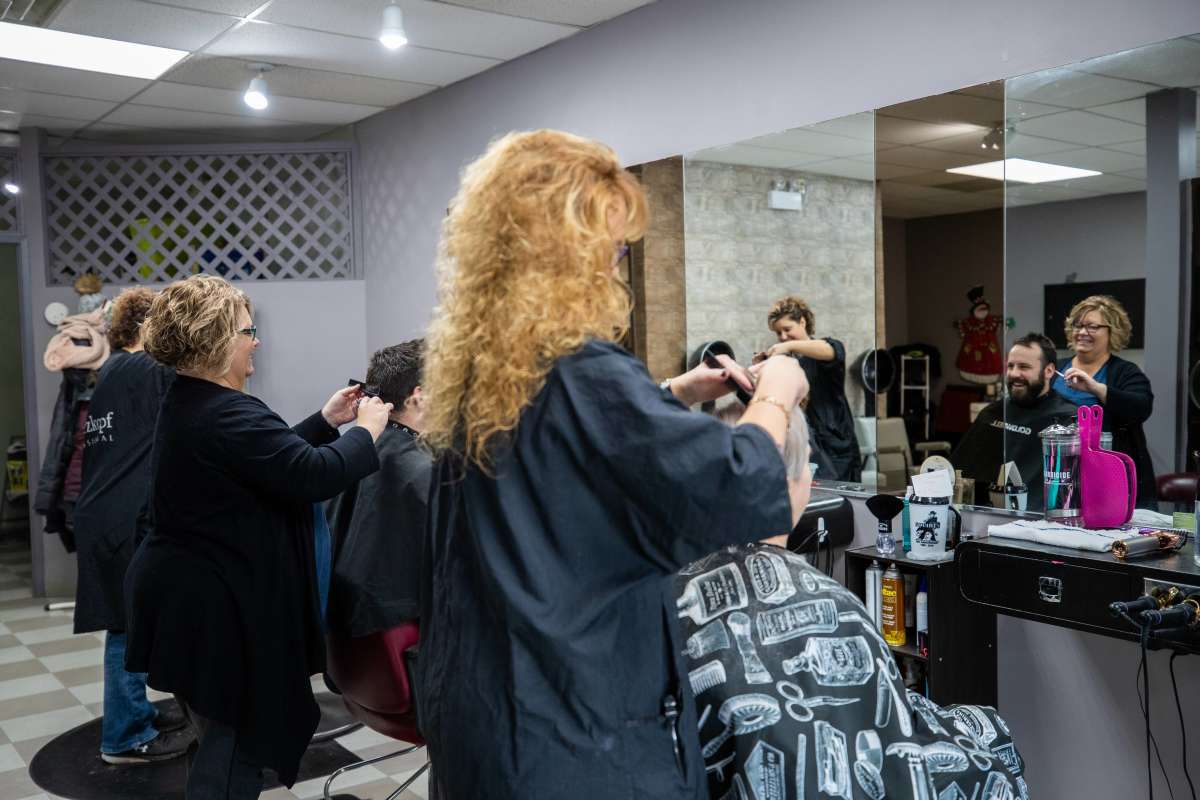 Vanden Broek is thankful for the support of their loyal clients. "Petrolia is a small community, so you get to know everyone and if you do a good job, they come back to see you. I have clients that have been with me for 30 years." Some of New You Professional Hair Design's clients were kids when they started coming to the salon and now they are married and bringing their own kids in. "It's pretty cool that after 40 years the salon is still going strong in the exact same location it started in."