The Lambton Shores Nature Trails (LSNT) organization was founded in 2011. The group of local outdoor enthusiasts was concerned about the ongoing destruction of some of the most environmentally significant lands in Lambton Shores due to off-road motorized recreational vehicles. They decided to get together with landowners and started to block off access to some of those areas and make them into official trails.
Ross Atkinson is the current Chair of Operations for Lambton Shores Nature Trails. He along with a group of dedicated volunteers currently maintains trails on seven properties – approximately 40 kilometres of trails in total. "Without volunteers, the work wouldn't get done. Their selfless act of kindness to improve the trails so people can go out and enjoy them is greatly appreciated by the community," insists Ross.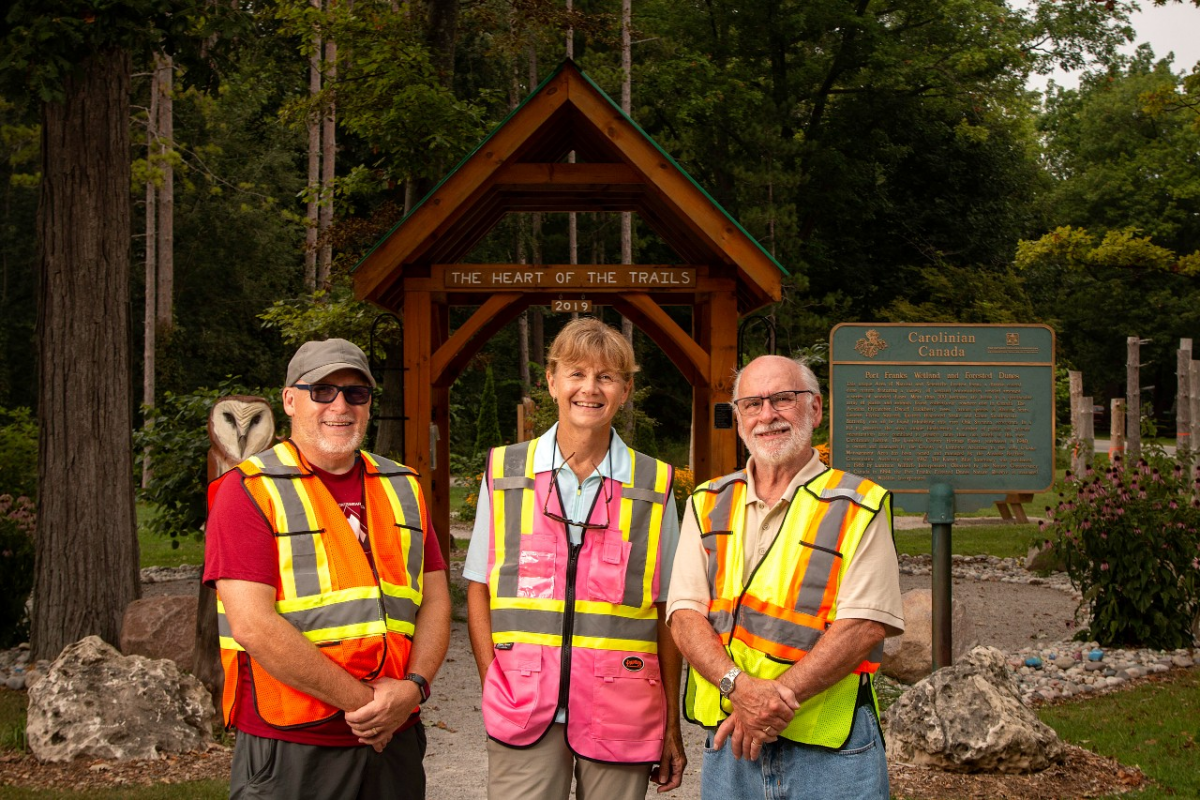 It's also about marketing. "We have raised awareness to the local community that there were trails that existed in their own backyards. I can't tell you how many people we have come across that didn't realize there were trails here to be enjoyed."
Ross says Lambton Shores Nature Trails doesn't host many hikes and is primarily focused on trail maintenance. 2021 marks the club's 10th anniversary and they have created a series of four stitched patches that they are handing out to people they meet along the trails. All 4 patches can also be purchased for a $20 donation. "The reason we picked these four designs for our badges is they are all very scenic spots along the trails," Ross says. They include: 'L' Lake Management Area – a two kilometre loop that navigates through forested dunes; Ausable River Valley & Mystery Falls – The most rugged trail network LSNT maintains; Lambton County Heritage Forest – The organization's signature trailhead dubbed "The Heart Of The Trails" because there are more than 20 kilometres of trails within a five-kilometer radius; and Ipperwash Dunes & Swales – which features several footbridges on its two trails of four kilometres and two kilometres to get from one dune to the next.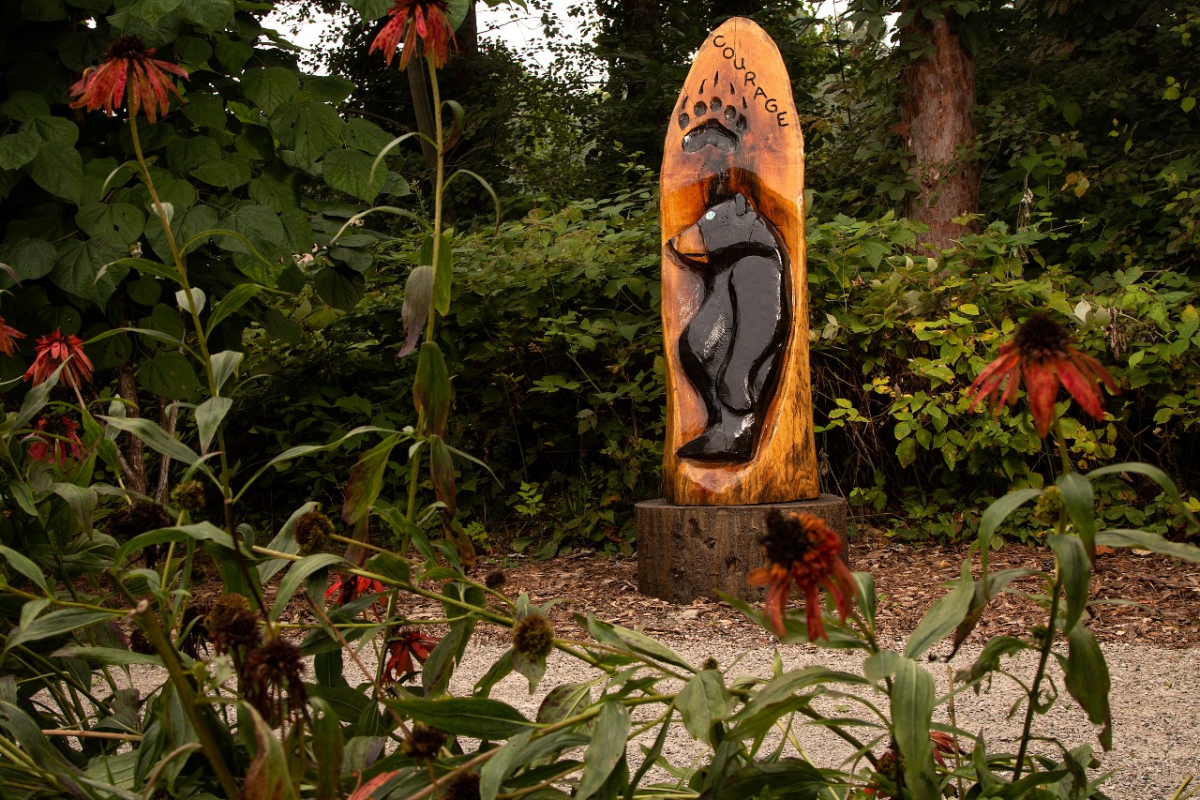 Ross says he has a volunteer pool of about 50 people and when he reaches out for help, he can always count on 10-12 people from the group lending a hand. "We do everything from general maintenance to installing benches to building footbridges," Ross says. The group is funded through donations and two annual local grants and is proud of its three local wheelchair-accessible trails