As a teenager, Tammy Keuchkerian loved to cut and style her friends' hair. She decided to follow her passion and she became a hair stylist, initially working at other salons before opening Indigo Hairworks in 2006. It was Tammy's husband Vatche who encouraged her to open her own salon. "It happened on a whim and a shoestring budget. We were in Belgium on holiday, and we came up with the whole concept of the salon and the interior design of the space during a three-hour train ride," explains Vatche Keuchkerian. When the couple returned from their vacation, they leased space inside another business. They designed the space with some unique features, including several eight-foot metal mirrors. Vatche owns Geoplast Signs, so he had the skills and expertise to create some very unique pieces to suit Tammy's style. "That space was very theatrical with lots of curtains. It was really beautiful," shares Tammy.
In 2009, the Keuchkerians were able to put their love of design to good use again when they moved the salon to a stand-alone location on Murphy Road. "We made that space very modern with lots of stainless steel and rich, eggplant-coloured curtains behind the mirrors. The centrepiece of the salon was a light fixture that Vatche made to look like a painter's palette with different coloured lights in it."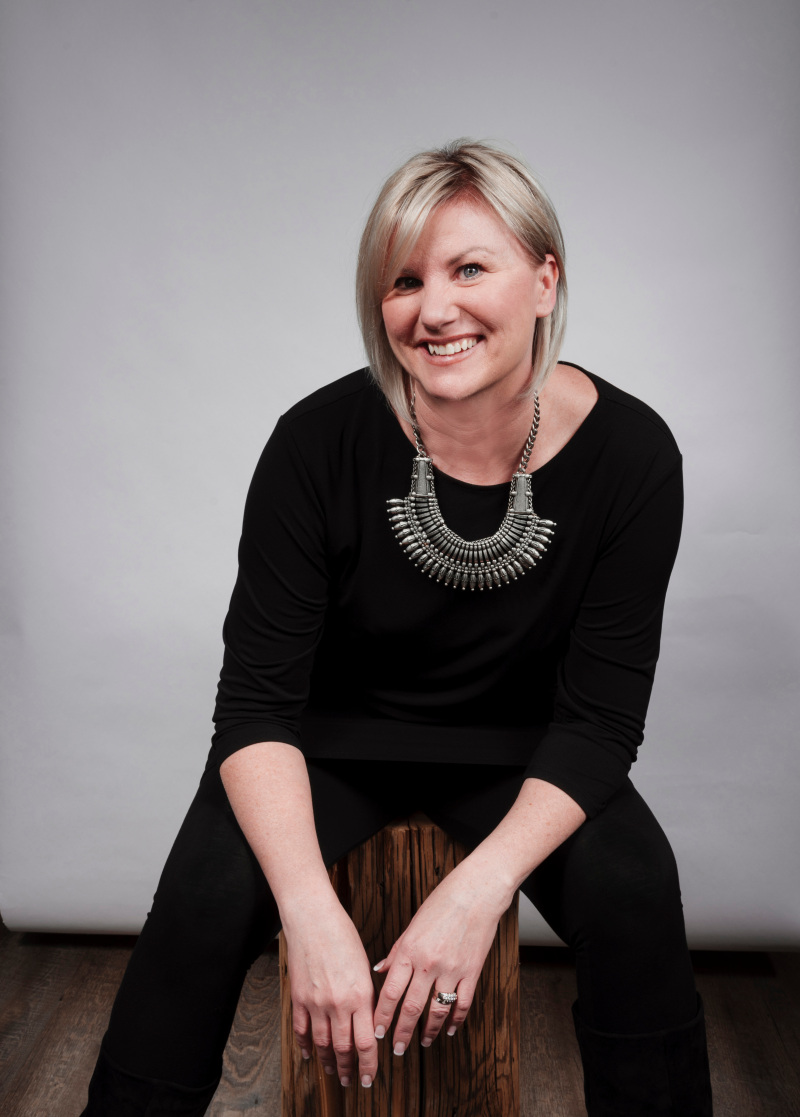 In 2014, the Keuchkerians wanted to find a quieter location for the salon, so they leased space at 129 Michigan Avenue in Point Edward. They completely gutted the space and changed the look of the salon. Again, Vatche made many of the unique pieces, including the front desk, which features a concrete countertop, and a barn door behind the desk. "I didn't want to use carts for all the styling tools, so Vatche created these tall metal stations to store everything. Even the cords run up through the ceiling so the whole unit is self-contained."
Indigo Hairworks is a full-service salon for women, men, and children. Their services include haircuts, colouring, highlights, ombré/balayage, and bridal and special occasions hairstyles. When the salon moved to Point Edward, there was enough space to open a mini spa which offers manicures, pedicures, waxing, and facials. With over 27 years of experience herself, Tammy ensures that her staff are also experienced and licensed stylists. "We do a lot of education with our stylists. Every year we go to a big hair show in Chicago so we can learn about the latest trends and techniques," explains Tammy, who is herself an award-winning Allied Beauty Association stylist.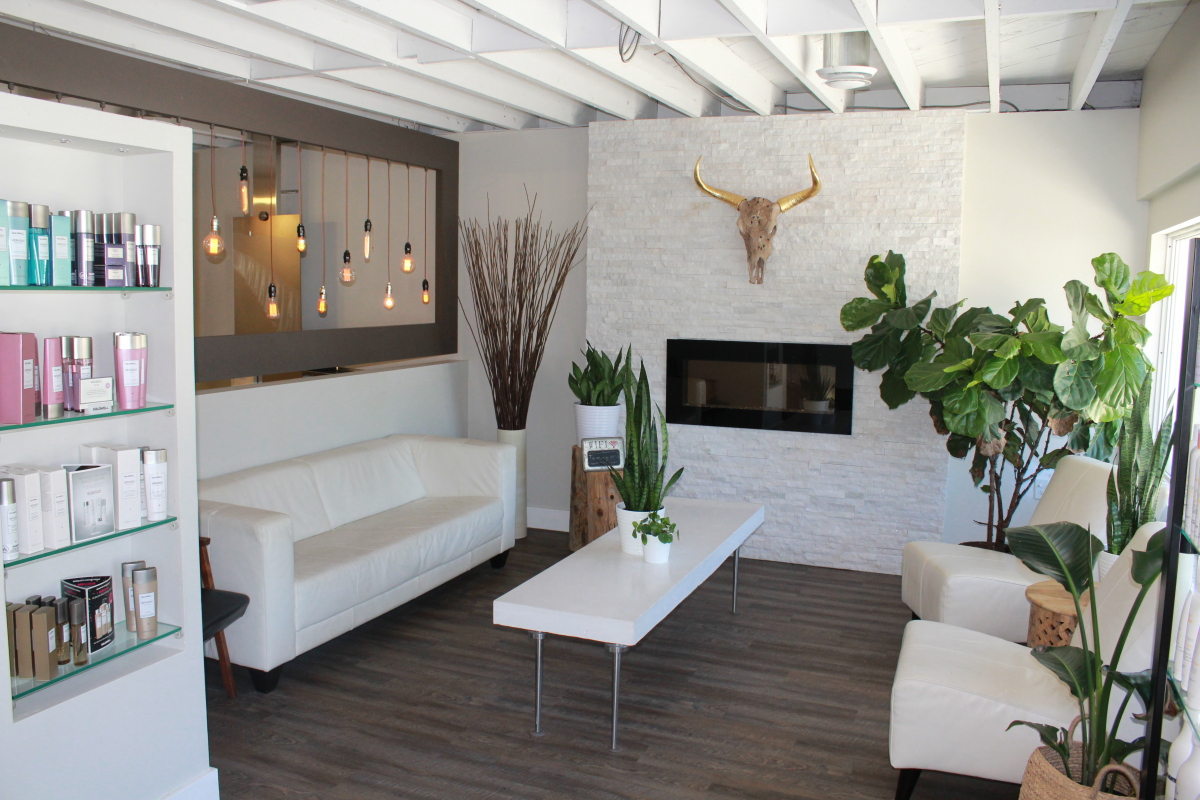 The team at Indigo Hairworks also volunteer their time and talent to a number of community organizations and events. They have done hair for the Sarnia & District SPCA's Unleashed Fashion Show and St. Joseph's Hospice Girls Night Out fundraiser. "This is a really rewarding business for so many reasons. Many of our clients have turned into friends, and I love coming to the salon. It really doesn't feel like being at work."