In September of 2016, Tana Manchester and her cousin Paige Price went to a Special Olympics Ontario information night. "At the end of the presentation, I knew that this is what my daughter needed, what I needed as a parent, and what the community needed," she explains. That is when she met Anne Lannan, the current treasurer and key member of the Community Council. Manchester's daughter, Emma, had aged out of some of the community programs that were offered, and mainstream basketball was too fast for her. "Emma loved sports and being around her peers, and I was frustrated that there were so many opportunities for my typically-developed child, but nothing for her." Manchester became the community coordinator for Special Olympics Sarnia, started a Facebook page, and started a basketball program in 2017.
To be eligible for Special Olympics, participants must have an intellectual disability, and be over the age of eight years old. Athletes of all ability levels are encouraged to participate, and every athlete is recognized for his or her performance. "We started off with 20 athletes in one program, and now we offer 14 programs, including powerlifting, floor hockey, swimming, basketball, bowling, soccer, and track and field. We also offer the athletes different fitness classes like Zumba, strength training, and yoga. We have great participation in whatever we start," explains Manchester.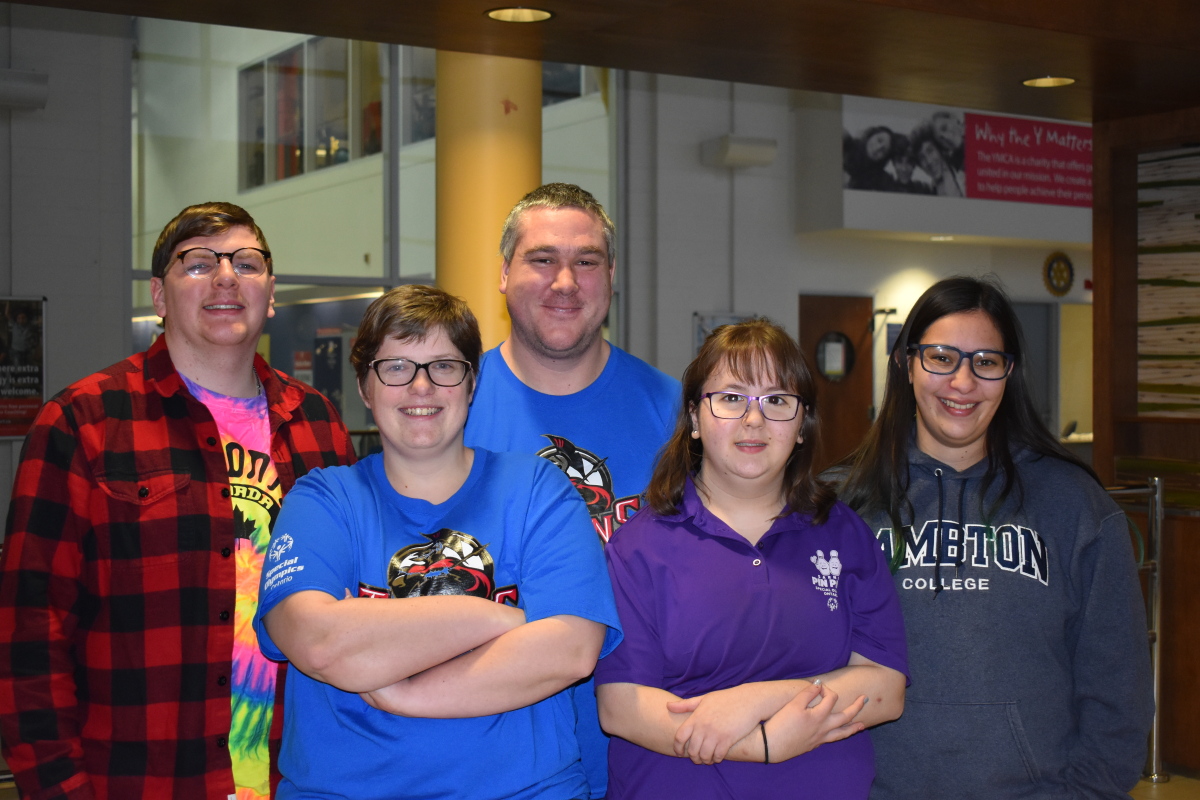 Everyone involved in Special Olympics Sarnia is a volunteer. "Right now we have about 80 registered volunteers who help with coaching, organizing events and tournaments, and fundraising." Special Olympics Sarnia has dedicated coaches who teach weekly and attend tournaments with their athletes. "As parents, we feel lucky to have so many wonderful coaches from the community who also care for our children. It's nice to be able to sit and watch your kid do something they love while chatting with other parents." Registration fees are low to avoid any barriers to participation and
Special Olympics Sarnia covers the cost of transportation and away fees for tournaments through their fundraising efforts.
Special Olympics athletes are not only developing their sports skills, balance, coordination, and body control, but also their self-confidence and social skills. "Emma didn't have a social life. She wanted friends to hang out with like everyone else. Playing basketball has boosted her confidence and now she has friends that she spends time with three or four times a week." Special Olympics Sarnia also organizes social events for the athletes and their families. "Whether it's while playing sports or socializing together, we provide a safe space with no judgment, and everyone accepts you the way you are."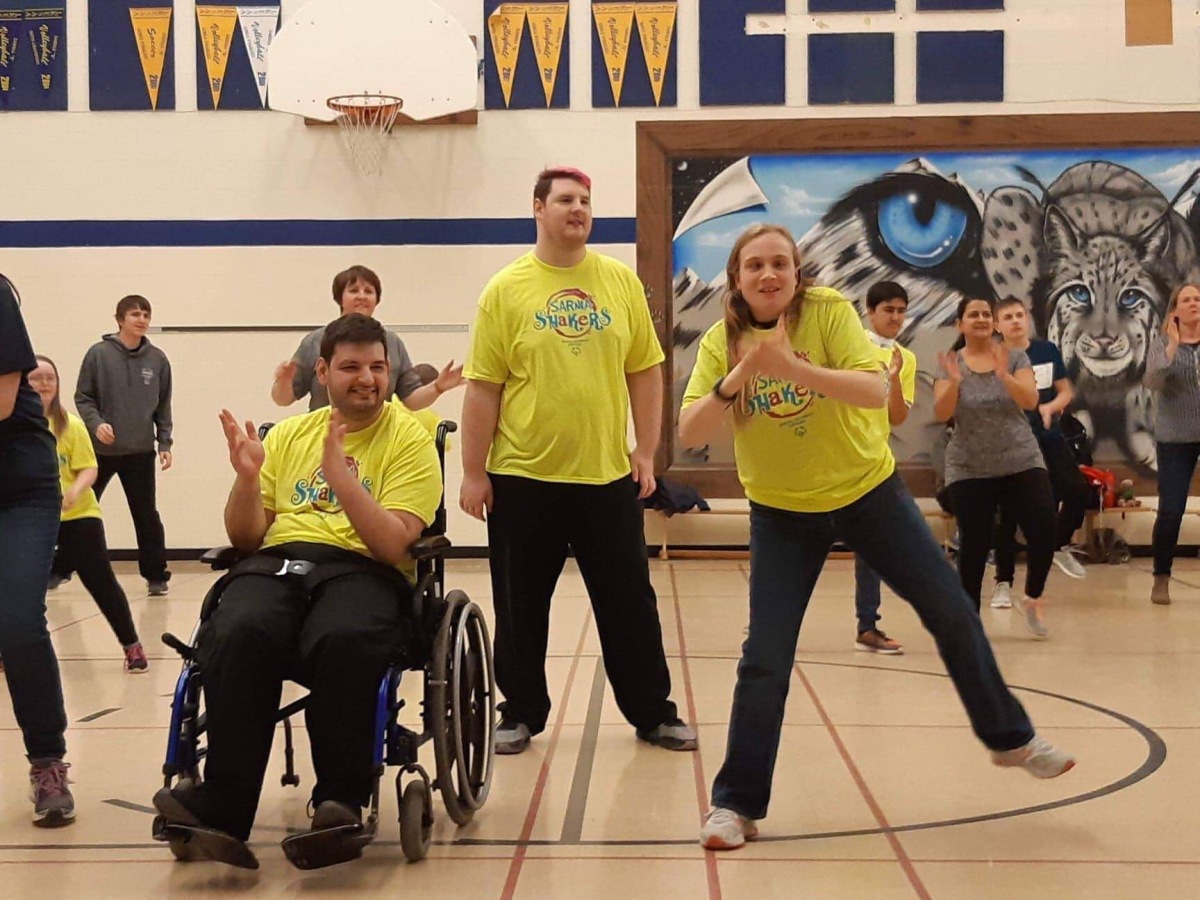 Special Olympics Sarnia has just started Active Start, a program for kids ages two to seven years old. "This is something I have wanted to do since we started Special Olympics. The response from the children and parents has been amazing." Active Start introduces the skills you need to graduate into sports. "It's wonderful to see these young kids learning about sports and fitness. The looks of pure joy and accomplishment on their faces is worth it all."