Doug Portiss started working for Sarnia Drywall Supply in 1977, shortly after the business opened. His wife Trudy began working in their office two years later. In 1997, the couple had the opportunity to buy the business as the owner was retiring. "Doug had been there for 20 years and knew pretty much everything about the products and warehouse, and I had been doing the administrative piece for 18 years, so the transition to owning the business was pretty straightforward," shares Trudy. Sarnia Drywall is a family-owned and operated business with multiple generations involved. "Our youngest son Dan worked here for 25 years, and our eldest son Roy is coming up to 32 years. Roy's son Andrew also works here, so that's now three generations."
In 2002, Doug and Trudy decided to relocate Sarnia Drywall Supply from one side of London road to the other. "We were leasing our old space, and we decided it would be a good business decision to own our building rather than lease," explains Trudy. They purchased land at 1781 London Line and constructed a building that would house their business and two units they could lease. "We have about 10,000 square feet of warehouse to store all the products we keep in stock, and 4,500 square feet for the showroom and offices."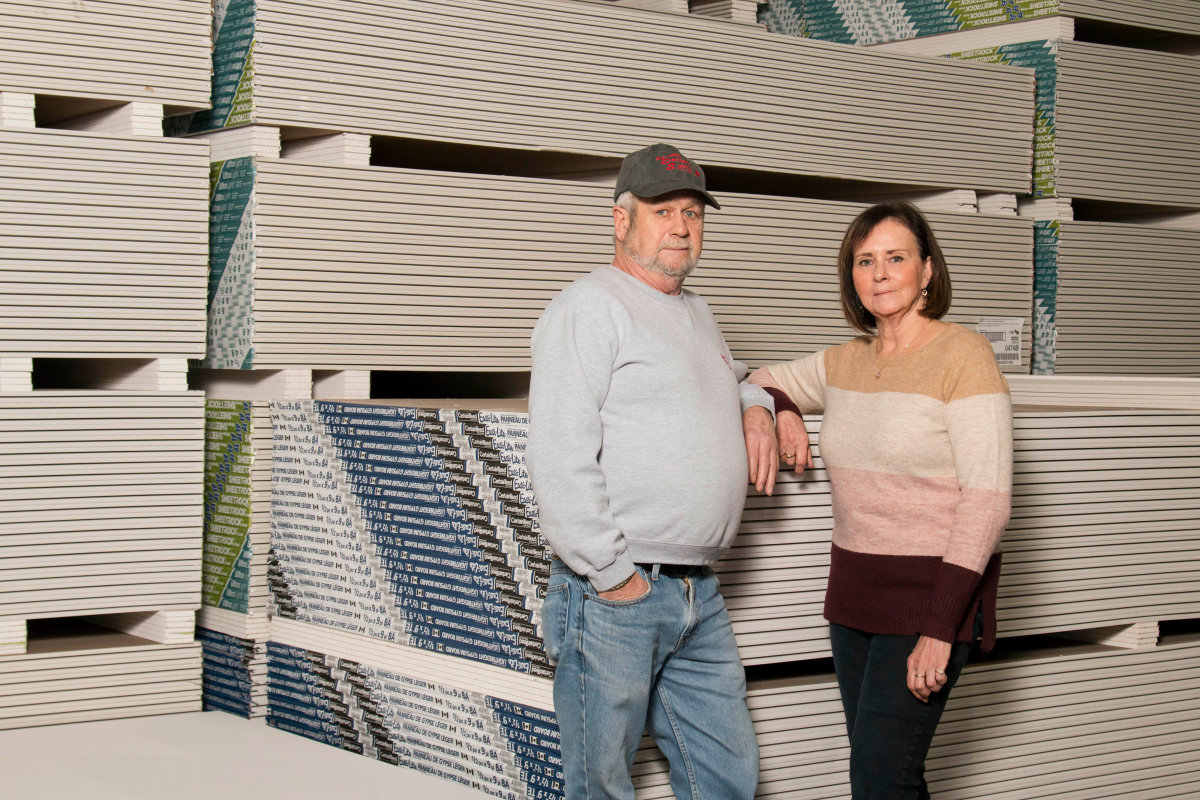 Sarnia Drywall specializes in drywall, insulation, metal framing and steel studs, acoustical ceilings and walls, air and moisture barriers, joint compounds, and taping tools. "There are over 15 different types of drywall," explains Roy. "Our job is to help homeowners and contractors choose the right type of drywall for their job. There's heat resistant and water resistant drywall, ultra light drywall, and exterior sheeting, just to name a couple of types." Sarnia Drywall carries many products in stock, and orders specialty products on a daily basis to meet the needs of their customers.
The majority of Sarnia Drywall's customers are homeowners and residential or commercial contractors. Their business has continued to grow steadily due to all the new building and development in Sarnia-Lambton. "New builds have impacted us for sure, but also home renovations. We help homeowners by making sure their order matches their measurements and showing them all the supplies they need for the job," shares Roy. Their showroom is also stocked with all the tools and supplies required to complete a drywall or insulation installation.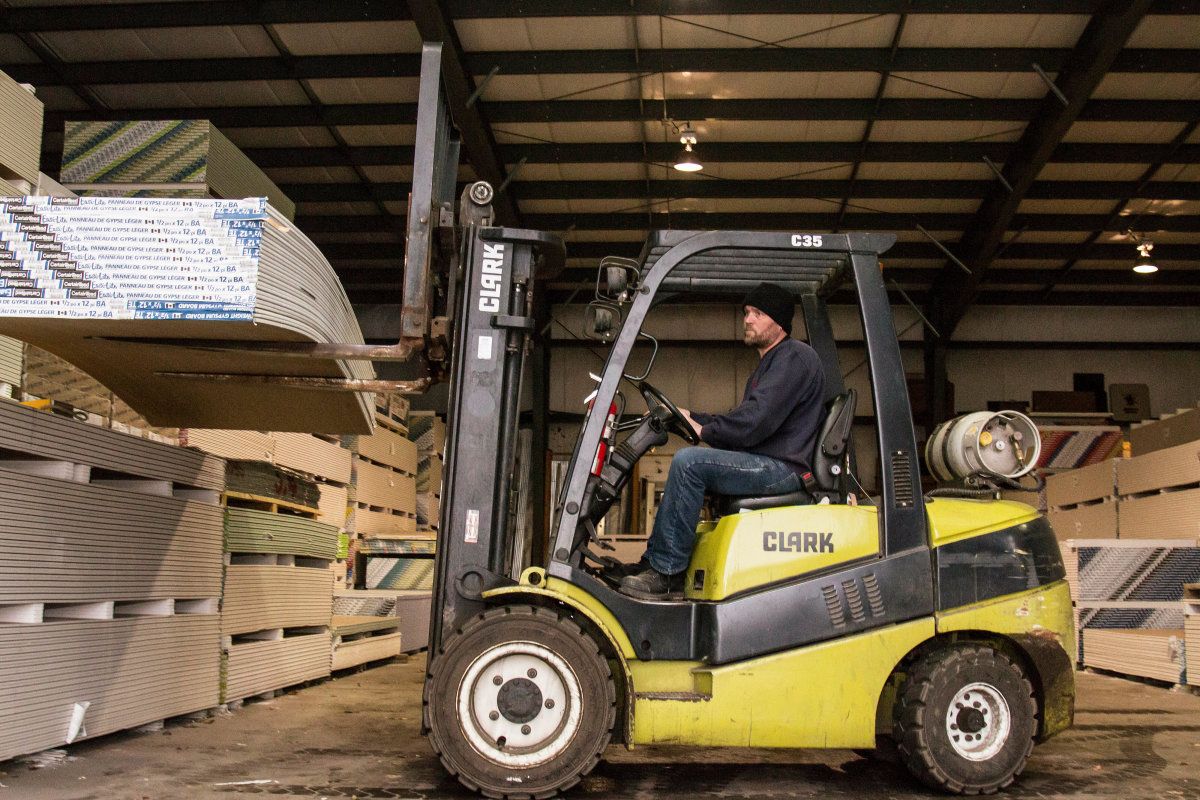 Sarnia Drywall has 11 employees, many of whom have been with them for more than ten years. "We also hire students through the college programs, which has led to full-time work," adds Trudy. Doug and Trudy are both semi-retired. "I'm here doing the books in the afternoon and Doug's here in the morning checking in on things. Roy is pretty much running the show now." The Portiss family is grateful for the many homeowners and businesses who have supported their business over the past 40 years, and they are happy to see the business continue to grow in the hands of the next generation.