Bruce Hein entered the employment business in 2000 when he purchased Best Personnel. Since 2006 he has operated as part of Express Employment Professionals, the largest franchised staffing firm in North America. His mission is simple: to connect good workers with good jobs. "The worst thing we can do for our brand is put people into lousy jobs," Hein says.
Even after so many years in the business, Hein continues to see himself as an entrepreneur. The connections that he has made in the community are integral to the business, and it helps having such a large reach through the Express franchise network. There are 39 Express franchises across Canada and more than 770 ISO-certified offices worldwide, but each location is individually owned. "We bring value to employers because we live and work in our community, but have access to international resources. I can recruit across North America for a position," he explains. This reach also includes the support his office receives from Express Headquarters. "We know what legislative changes are coming and how they are going to affect our clients," says Hein. "We even offer onsite training, seminars, white papers, and newsletters."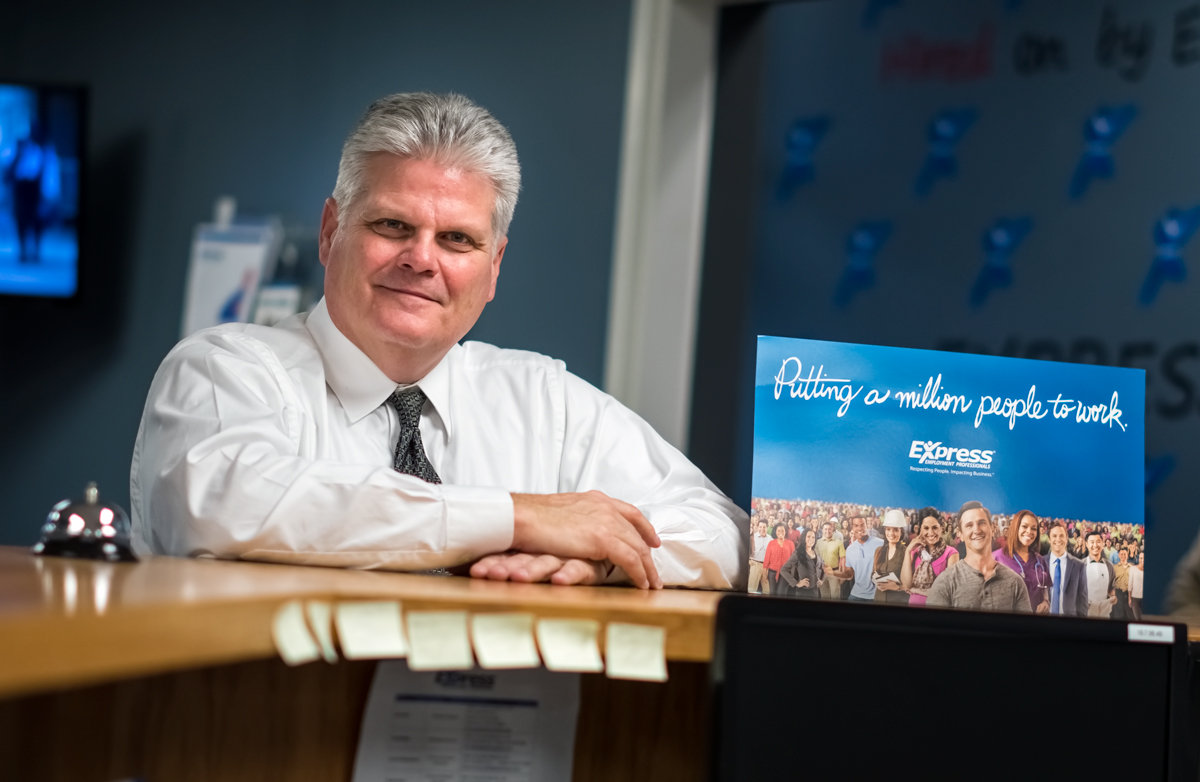 Express also offers value to the associates they recruit, such as referral bonuses, scholarships, medical benefits, and other reward programs, including associate sweepstakes, which recently awarded $1,000USD to an associate. "We have a tight-knit community here," explains Hein. "We're one of the largest employers in the county and giving back to the community is a big part of who we are. Our staff is involved in different organizations, such as Lambton College, Rotary, and Sarnia-Lambton Economic Partnership." The staffing company sponsors the Challenger Baseball League for participants with disabilities, and recently brought the Express Clydesdales to the Brigden Fair, where they raised money for Harmony for Youth. Other organizations the company has supported include the Kidney Foundation, St. Joseph's Hospice, Bluewater Health Foundation, and The WorkPlace Group. As a company, Express has raised more than $4.5 million for Children's Miracle Network Hospitals.
Hein has seen many changes to the industry throughout the years. From economic downturns to a decreasing labour force participation rate to increasing regulations, Hein is used to adapting. One area where the company places significant priority is safety. "Health and safety are paramount for us. We want our people to go home at the end of the day in as good of shape if not better than when they left. Working with companies who share those values makes it easier." Something else the company is helping to change is the stigma of staffing companies. "Some people believe they will earn less by getting a job through a staffing agency, but that isn't the case. Employers pay for our services, never the employee."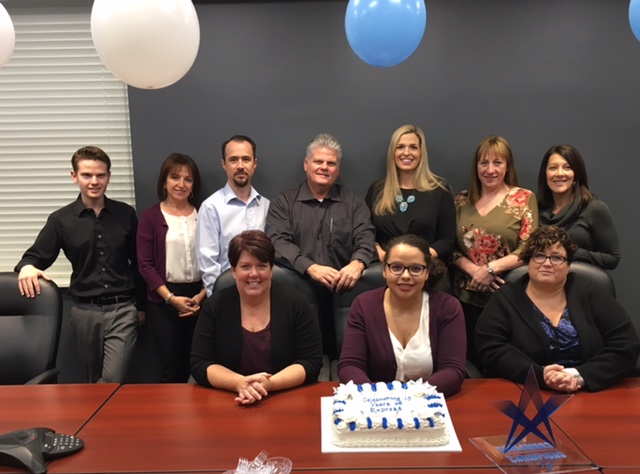 At the end of the day, Hein is most proud of the many people his organization has placed. "We have executives who began their careers with a three-week assignment through us. We just celebrated our 10th anniversary in Sarnia, and more than 5,000 placements. We're very proud of that."