In March 2007, Dr. Lenka Kucerova and Don Conant opened MedAesthetics, a cosmetic medicine clinic. They leased a beautiful space on Exmouth Street with four treatment rooms and invested in two gold standard lasers. They quickly outgrew that space and moved to their current location at 316 George Street in 2011. The clinic was completely renovated and has nine treatment rooms equipped with state-of-the-art technology. "We started with Botox, dermal fillers, photorejuvenation and laser hair removal. Now we work with 19 different devices and offer a wide variety of non-surgical cosmetic and medical procedures," explains Dr. Kucerova.
Dr. Kucerova, a family practitioner, and Conant, a certified athletic therapist, moved from Oshawa to Sarnia in 1998 to open a sports medicine clinic. "Don grew up in Sarnia and I totally fell in love with this town. We enjoyed the sports clinic but changes in OHIP forced us to spend more time with paperwork and less time with patients." Many of their friends were asking about Botox injections so Dr. Kucerova completed a comprehensive Botox and dermal fillers course in Toronto and the two decided to transition to cosmetic medicine.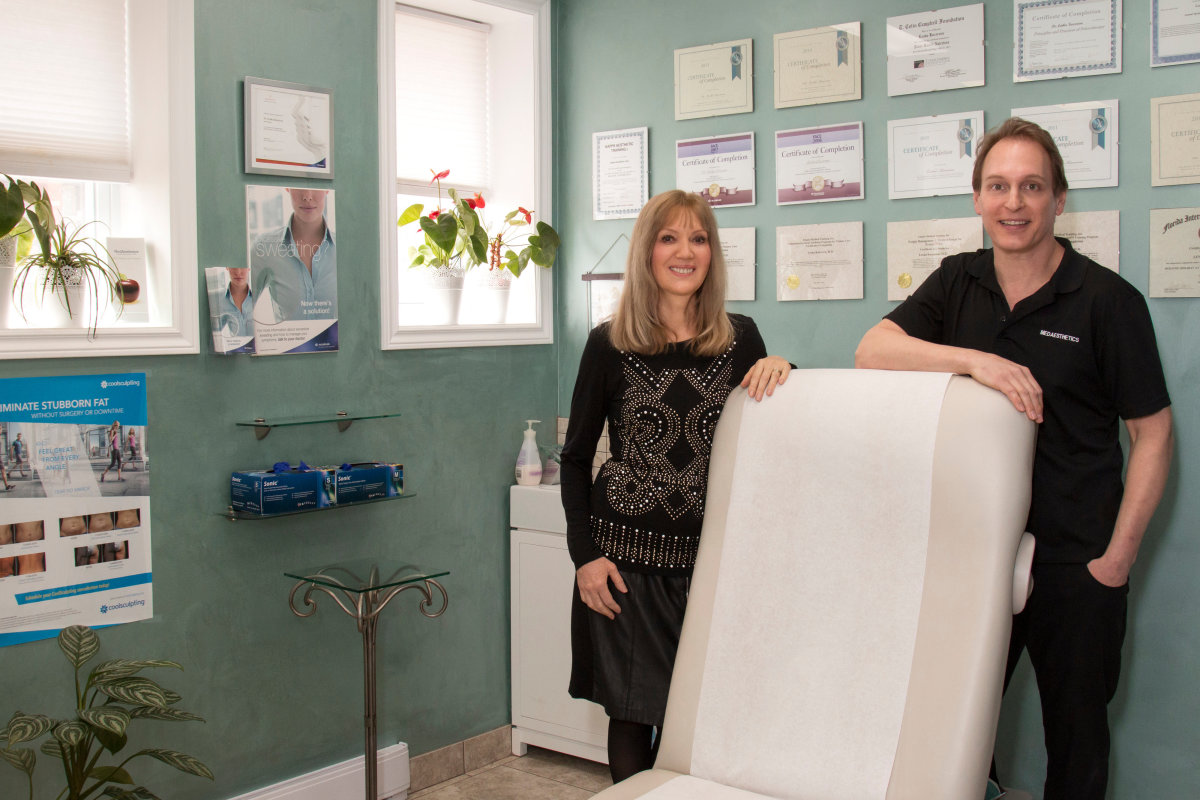 MedAesthetics services now include cosmetic Botox, therapeutic Botox for migraines and excessive sweating, dermal fillers, skin resurfacing and tightening, treatment of pigmented lesions, rosacea, acne and acne scars, laser hair removal, body reshaping, medical weight loss program and non-invasive treatment for weak bladder. MedAesthetics also carries medical compression stockings and their own  line of skincare.  "During a free initial consultation, we listen carefully to our clients' concerns, explain their options and suggest the best approach," explains Don. "We are honest and straightforward. If we think they don't need anything, we tell them. If they would benefit from surgical intervention, we recommend a good plastic surgeon," adds Dr. Kucerova. "Because the vast majority of clients just want to be the best version of themselves and our main goal is to help them achieve it."
The MedAesthetics staff currently includes three clinic coordinators and three practical nurses, working alongside Dr. Kucerova and Conant. "Our services keep growing thanks to our clients who recommend us to their friends and family," explains Dr. Kucerova. The clinic has a collection of before and after photos of their consenting customers. "These photos tell the true story better than any brochure from a manufacturer." All MedAesthetics technology is Health Canada approved and safe. The clinic is open six days a week, with early morning and evening appointments available.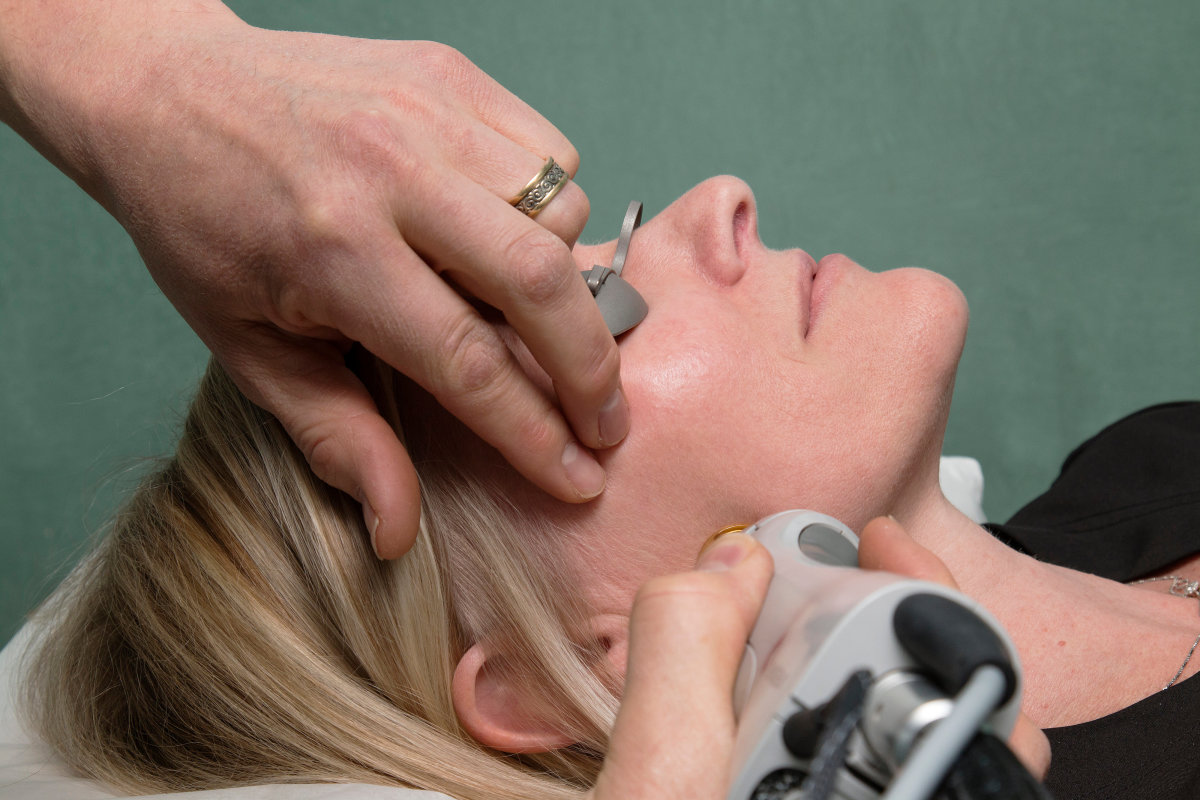 "Cosmetic medicine is gaining appreciation of men and women in all age groups. If done properly, it can dramatically improve their quality of life and help them achieve other goals in life," explains Dr. Kucerova. "The best part of my day is to see a happy and confident young person with healed acne scars or a migraine suferrer who couldn't function previously and is now completely off medication and migraine free." Conant adds, "I can't believe we have been enjoying our work for almost 12 years now. Time flies when you love what you are doing!"