Jack Botma immigrated to Canada from Holland in 1962. Initially, he settled in Owen Sound with one of his brothers. "One of my uncles convinced Dad to move to Canada and start farming sugar beets. When the sugar beet market crashed, Dad bought a dump truck, and that brought him to Sarnia," explains Roy Botma, the eldest of Jack and Sophie's five children.
Shortly after arriving in Sarnia, Botma bought a small trucking firm and a septic system manufacturing company. In 1966, Sarnia Concrete was founded when Botma expanded into manufacturing precast concrete products, including catch basins and manholes, and eventually ready-mix concrete.
In 1974, Sarnia Concrete relocated to Sarnia's industrial district. Roy Botma had been riding around in concrete trucks since he was six years old and started working full- time at Sarnia Concrete in 1983. "I started out by doing the most basic tasks, pretty much anything and everything. Any job we've got, I've done it," shares Roy. In 1986, the Botmas purchased two concrete businesses, one in Wyoming and one in Forest, and six years later expanded again when they started offering concrete pumping services under Sarnia Concrete Pumping.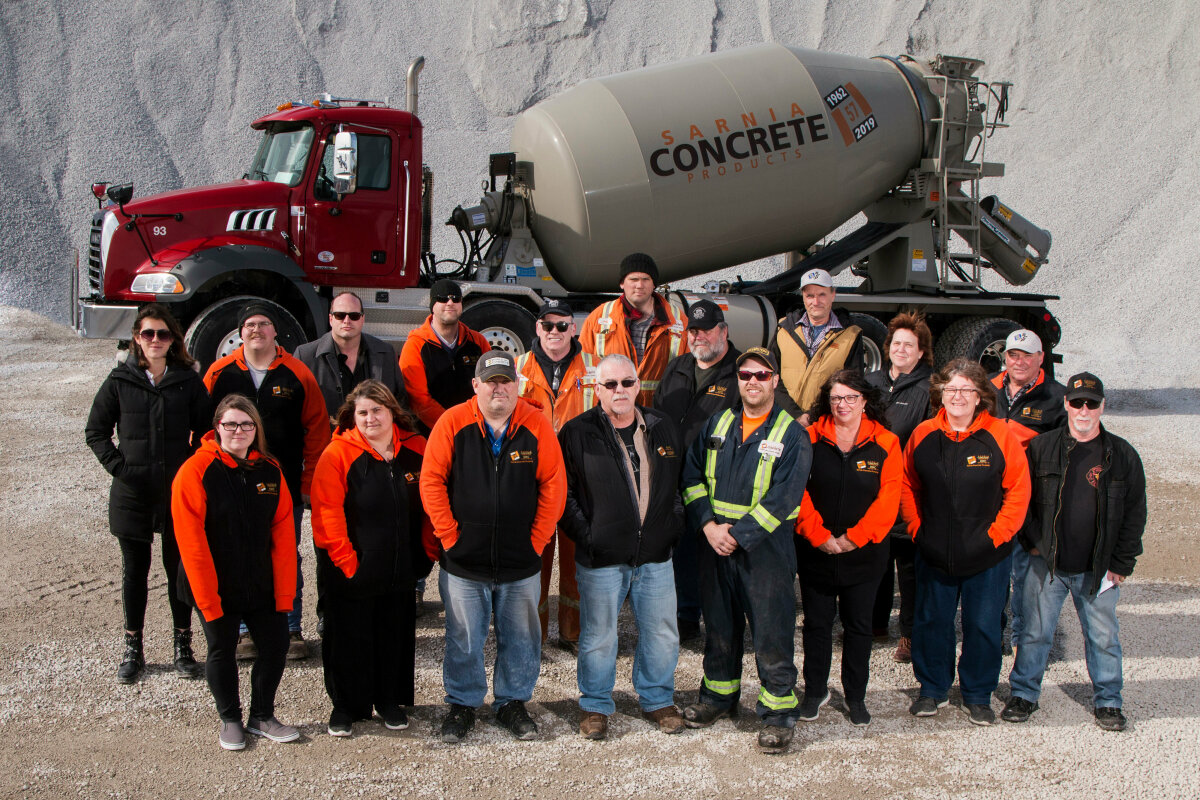 Sarnia Concrete moved its Sarnia operations and head office to its current location, 166 Devine Street, along the St. Clair River, in 2005. "We get most of our aggregates like sand and stone delivered by boat, so it made sense to be right on the river with our own dock." The Wyoming facility was relocated to Forest, and in 2009, a third location in Wallaceburg was acquired. "Both of these facilities are owned by Sarnia Concrete but operate under the name EMC Ready-Mix." Sarnia Concrete provides a wide range of concrete products delivered by their fleet of concrete mixers, conveyors, stone slingers and concrete pumps. Their concrete pumping saves their customers time and manpower by facilitating the placement of concrete for those hard-to-access sites.
With three locations, 33 employees, and a fleet of over 25 trucks, Sarnia Concrete can handle any job, big or small. They also offer a wide variety of specialty and standard mix designs to ensure they have the right product for the job. The advantages of ready-mix concrete include reduced worksite confusion and accurate placement on the job site. "Our biggest market is residential, followed closely by agricultural, then industrial and commercial. We have really seen an increase in new home builds and barns in the last few years." Sarnia Concrete can turn a concrete project into a work of art with customizations including glow stones, unique colours, exposed aggregate and stone, and stamping.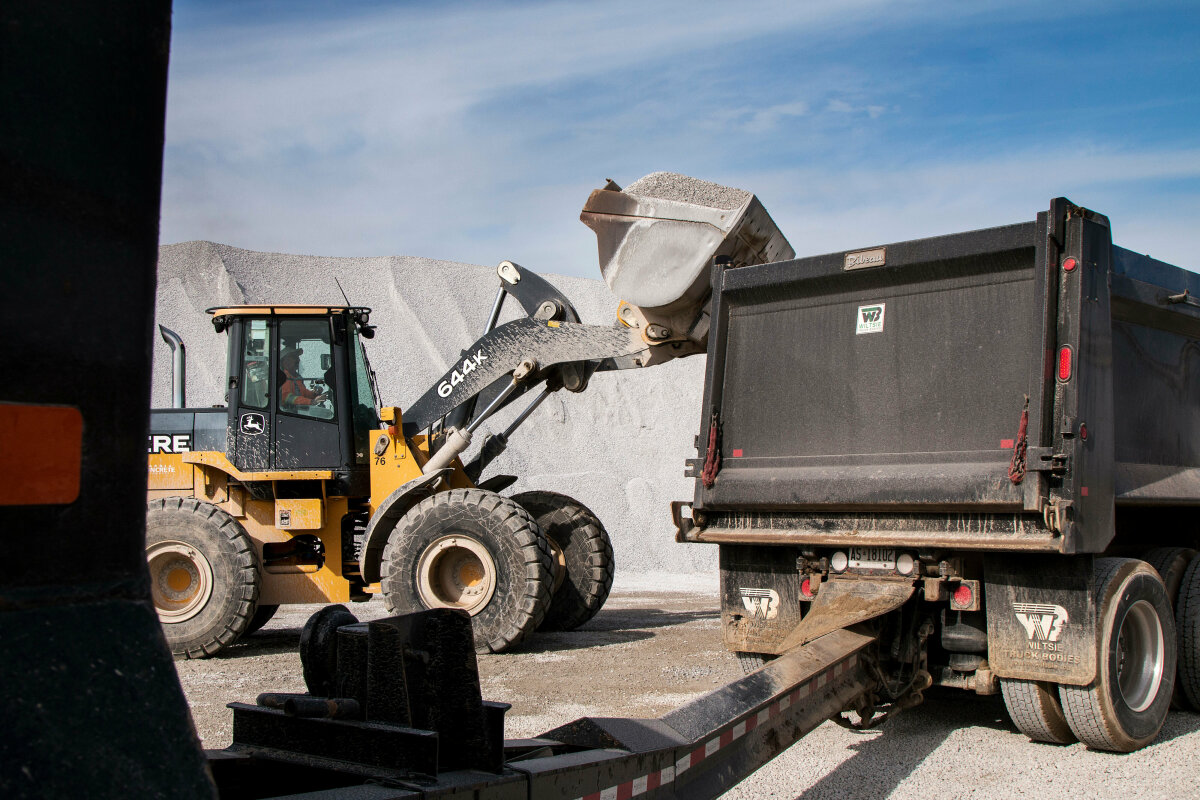 Jack Botma passed away in 2017, but his impact on the community lives on. "Dad was very involved in this community, and that is still very important to our family." Jack Botma personally worked with Pathways, Sarnia Community Foundation, Dow Centre for Youth, and he was a member of the Rotary Club. "He had a Grade 6 education but made something from nothing, and he did it by being bold."