After fifteen years of experience servicing and repairing computers in big box stores, Jason Blais, a Licensed Computer/Network Technician and a Microsoft Certified Systems Administrator, decided to become an entrepreneur and opened Atlas Technologies in January 2014. At his previous job, to breathe healthy competition amongst his peers, after each big sale he would get down on one knee, raise his hands in the air and pretend to hold up the roof. He was coined 'Atlas' because he carried them on his shoulders like the famous Greek titan. When finally deciding to go out on his own, 'Atlas' had to be part of his business name. He originally opened at a location in the Murphy Road Plaza. In 2016, he moved to the current location at 1030 Confederation Street in Sarnia.
Blais is very passionate about technology, and it shows. His high energy is immediately apparent as he explains the many risks associated with computer ownership and internet usage. His business, Atlas Technologies, helps people solve problems that computer owners even a few short years ago did not face. In this day and age, with so many viruses circulating, he does his best to explain the potential threats and put his customers' minds at ease.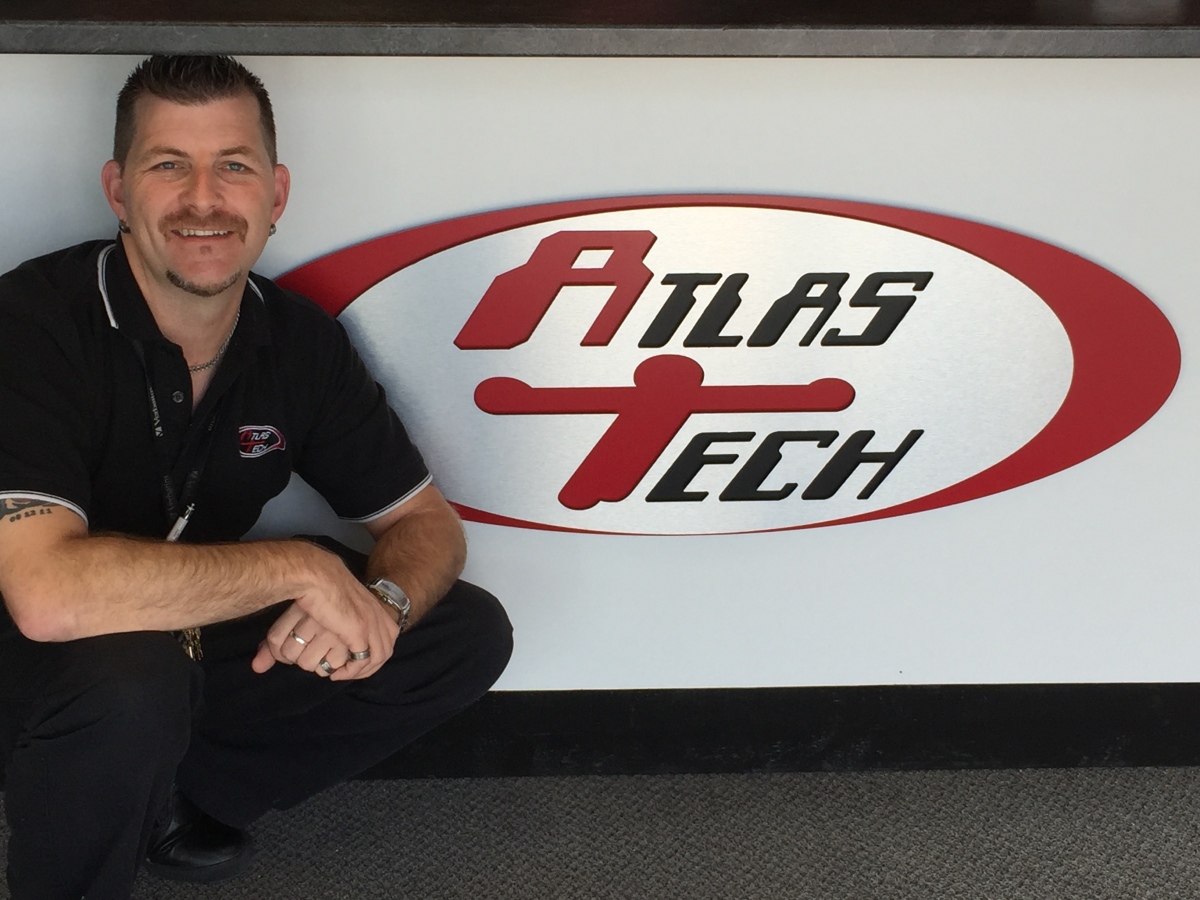 Atlas Technologies offers a wide range of personalized computer repair services. "We perform PC and laptop repairs, upgrades, tune-ups and maintenance. We also offer data backups and recoveries." He offers two- to three-day turnaround for most repairs. He understands how important it is for his customers to have their computers back in perfect working order. "Sometimes a repair is as simple as a keyboard replacement and other times it's a hard drive installation, a complete overhaul or a custom-built computer." Atlas Technologies also sells new and refurbished computers. "New computers are ordered to specifications, while refurbished computers are always available in the shop." Blais also offers the 'Atlas Guarantee,' a one-year warranty with every computer, both new and refurbished, that covers all parts, labour, as well as most minor software issues.
Blais has been creative in his marketing of Atlas Technologies. "Every three or four months I rent a spot at Lambton mall and run my 'Atlas Tech Event' which includes a quick virus removal, tune up and cleaning for a special price." Atlas Remote is another service that he created to better serve his customers. "Atlas Technologies will repair your computer problems remotely so you don't have to leave the comfort of your home."
Blais has a vision to open a second shop in Bright's Grove which will service tablets, phones and consoles in the future. "We don't have one in Sarnia and it's definitely something that is needed. I love being my own boss and growing my business in new directions. I'm so thankful for my loyal customers that have trust and faith in me and who have recommended me to family and friends. When a customer walks out my door, I want them happy, so I do everything I can to make that happen."