Corinne Schieman started framing over 25 years ago as a part-time job while her four children were young. With her husband's encouragement, she spent time working alongside individuals in the framing industry and pursuing her love for the arts. After two decades of hard work and dedication, she is now a master of her craft.
In 1999, she and a friend collaborated and Artopia opened its doors on Wellington Street. When her partner took an opportunity with the Public Art Gallery, JNAAG, she became the sole proprietor. "I wanted to become more community-oriented and get involved in the First Fridays that were mobilizing artists in our city." With that intention, she headed downtown to the corner of Christina and Cromwell. Schieman shared the old Taylor building with The Vermillion, an art gallery and framing space, which featured antiques in the back. Today, Artopia, located at 188 Christina St. North, is a gem of the downtown core, existing independently in its current location since 2008.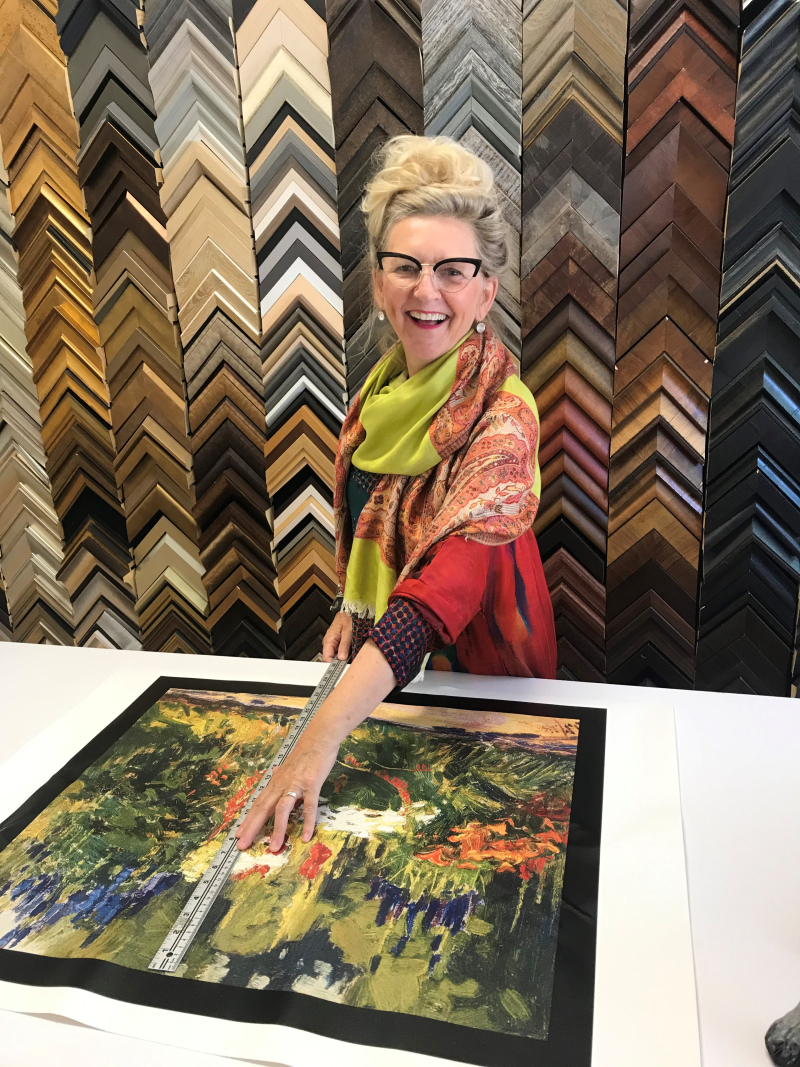 Schieman's passion is custom framing. Her sharp eye for design and attention to detail has earned her a loyal clientele who trust Artopia Gallery & Framing as the place to go to elevate treasures to their full potential. Museum-quality materials ensure each piece is preserved for years to come. All framing happens on-site in the back design room. "The service we provide is really about listening to our clients. Every piece has a story. Relationship-building is vital. They are entrusting us with these important beloved mementos and keepsakes." Great care is taken to assess each item and Schieman puts herself fully into the process. "I aim to understand the era, the artist, and the techniques they used. I try to capture the mood, feeling, and story behind the piece." She has framed a wide range of items including pieces of the Berlin Wall, an antique christening gown, a child's teddy bear, and sports and concert memorabilia.
The front of the shop serves as a gallery, showcasing works from Canadian artists in a variety of mediums including painting, pottery, and jewellery. For Schieman, the most challenging part of growing her business in the beginning, was the long hours of being a solo-entrepreneur. Nowadays, Schieman has created such sincere relationships with her clients that they understand that owning her own business, one needs to have balance, and she takes time off when needed to explore other interests.
Community is at the heart of the business. Artopia often hosts fundraising exhibitions including "Put a Bird On It" for the Raptor Rehabilitation Centre and "Give Hope a Voice," an exhibit for World Suicide Prevention Month. "Art can be a tool for social activism and starting conversations that are difficult to have. It's the community that keeps my dream alive, so giving back is number one."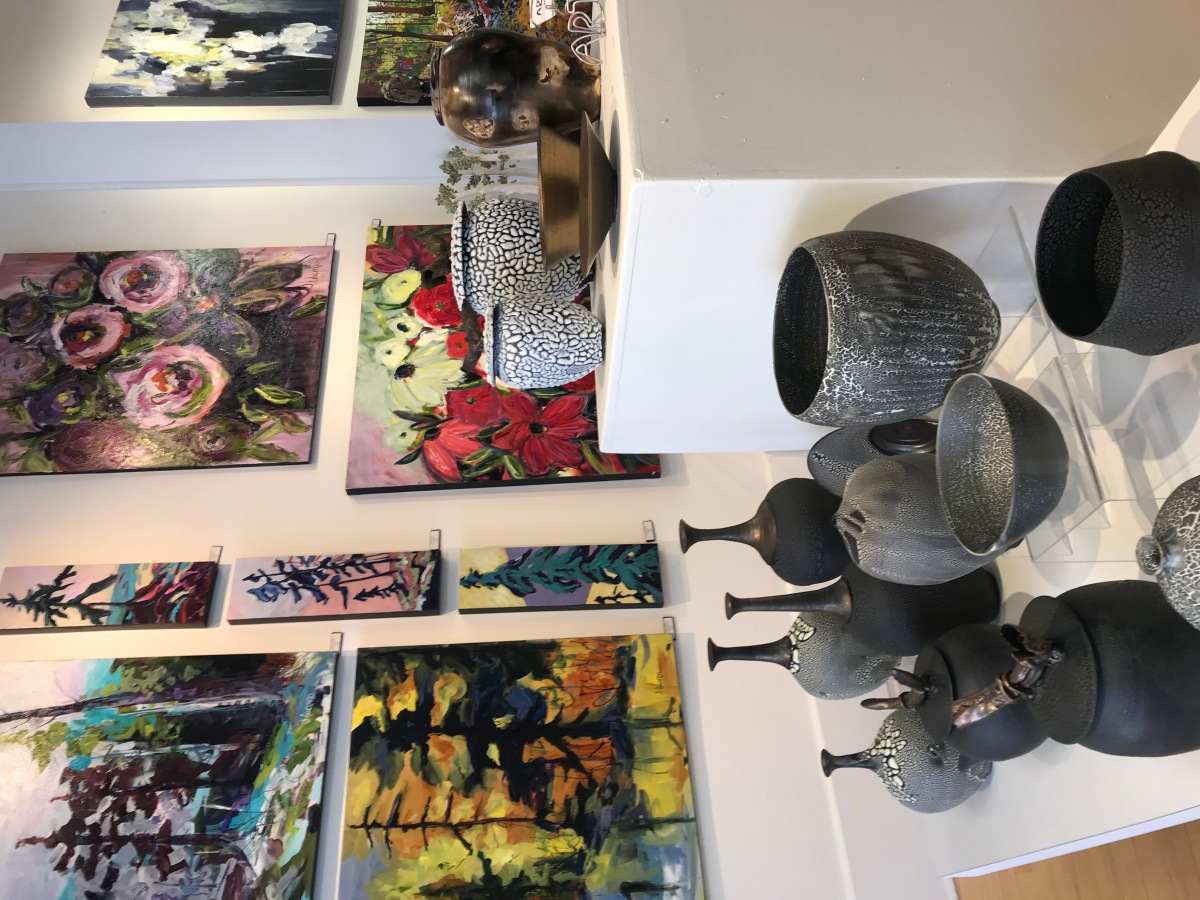 In the fall of 2019, Artopia was awarded the Business of the Year Award at the Outstanding Business Achievement Awards. "We're honored and so grateful. Thank you for the recognition and continuing support!"